Annual Donors
MPTF's annual donors are following in the time honored tradition of taking care of our own. What started in 1921 when Mary Pickford set out a simple coin box in a Hollywood Boulevard storefront has grown into an organization with far reaching impact. MPTF depends on the annual support of our donors to provide vital programs and services to members of the entertainment industry.
Thank you to our annual donors for their support at any giving level.
Aghi Koh and George J. Huang
Andrea Nelson Meigs and John Meigs
Betty and Robert Kightlinger
Bradley and Robin Langston-Jones
Chris and Maria Schwiebert
Christine and James Clark
Colleen O'Dwyer Palermo and Anthony J. Palermo
Constance and Buddy VanHorn
Dave and Michele DeGaetano
Diane Amos-Medellin and James S. Medellin
Dr. Howard and Marcia Grey
Elizabeth and Todd Robinson
Ellen Keneshea and Mark Rosenbaum
Ernest and Patricia Taylor
Joan Krimston and David Korduner
Joy Taylor and Antonio Soriano
Joyce Kim Lee and Christopher Harwood
Kathleen and Gregory Smith
Kathleen Donovan and Matt Malloy
Kenya Hardaway and Julian Green
Kimberlin and Matthew Belloni
Linnea and Bruce Spellman
Lisa Willinger and Herbert Schofield
Loan Dang and Michael Pelmont
Luisa Fernanda and Edward Hoxsie
Mandy R. Schaffer and Jeffrey Roop
Mark and Christina Christiansen
Martha L. Lambert and Michael Cavanaugh
Martin Gonzalez and Sandra Brundage
Mary C. Kennedy and Larry Dilg
Michael and Sandy Stevenson
Michael Francis and Phoebe Kelly
Mika C. Kanda and Mark E. Fulenwider
Oscar and Guia Tabasondra
Patricia and Frederick Cline
Patricia and Mark Parsons
Patrick and Gloria Kennedy
Paul and Christine Hughen
Richard and Patricia Herd
Ronit Vanderlinden and Sean M. O'Reilly
Rosalind Jarrett Sepulveda and Lamar Sepulveda
Samantha Olsson Shear and Michael P. Shear
Stephen M. Ratliff and David A. Swope
Steve and Kathy Samuelson
Suzanne Cranfill and Robert A. Wald
Vance and Elaine Trussell
Victoria A. Peterson Cowsill and John P. Cowsill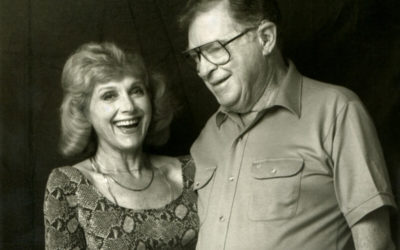 Lillian Michelson has helped guide some of the brightest filmmakers through her work as a hollywood archivist and librarian. She's a certifiable behind-the-scenes legend and calls MPTF home. Watch Lillian's story, performed by Alessandro Nivola (Face/Off, American...
read more