Our Parents / Our Children
Elder Connection
Call 323-634-3866
MPTF's Elder Connection is a trusted resource for entertainment industry members and their parents who face challenges living on their own, or may have had a sudden life event that requires an urgent intervention.
Elder Connection provides assessments of needs, supportive counseling, and referrals to top quality community based-agency services. It's free and support isn't just for elders, it's also available to caregivers and families.
A myriad of helpful services are available from help with grocery shopping, to driving safety assessments, to pet care. Elder Connection even offers social support through our Friendly Visitors program where volunteer industry members visit with seniors in their area and our Phone Buddies program where volunteers are matched with seniors who would benefit from weekly socializing on the phone.
If you are concerned about yourself, an aging friend, or your loved ones, it's a comfort to know that Elder Connection is there to help.
Age Well
Call 818-876-4055
MPTF's Age Well Program is a centralized program that provides a pathway to health and wellness for older people. The program provides early assessment and intervention regarding age-related medical and emotional concerns, and makes informed recommendations to primary care physicians and family members.
In addition, the program offers comprehensive cognitive and functional assessments, care coordination for caregivers and adult children, personalized medical assessments, and ongoing support for seniors in their own homes.
Other services include educating seniors and their families about home modification, driver safety, enhancement of social outlets, and options to maximize personal independence.
Samuel Goldwyn Foundation Children's Center
Call 310-445-8993
Our Children's Center, operated by Bright Horizons with generous support from the Samuel Goldwyn Foundation, provides progressive day care for children ages eight weeks through five years of age. Early education professionals guide specialized programs for infants, toddlers, preschoolers, and kindergarten-age children.
We embrace the philosophy that children learn through play and hands-on participation. The center provides a responsive, nurturing environment that meets the developmental needs of infants and young children.
Focusing on the whole child, programs promote social and language development, foster self-esteem, work small and large muscles and develop thinking and problem-solving skills. Activities are appropriate for each age group and various stages of development. There is also tuition assistance available for eligible industry members.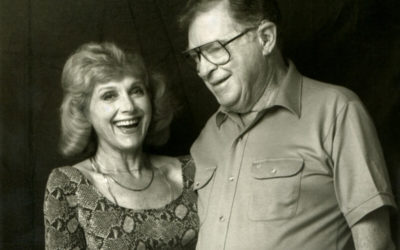 Lillian Michelson has helped guide some of the brightest filmmakers through her work as a hollywood archivist and librarian. She's a certifiable behind-the-scenes legend and calls MPTF home. Watch Lillian's story, performed by Alessandro Nivola (Face/Off, American...
read more