Entertainment Health Insurance Solutions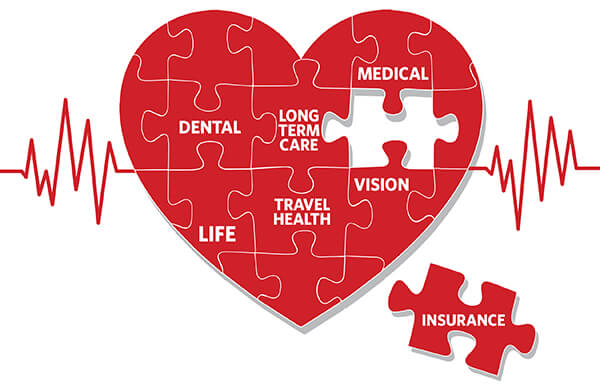 Entertainment Health Insurance Solutions (EHIS), a joint program of The Actors Fund and MPTF, offers California residents in our entertainment and performing arts community personalized counseling and enrollment support to ensure you understand and purchase the best plan to fit your individual and family needs. Our programs are always adapting to the shifting landscape of health care options. We are singularly focused on keeping members of our entertainment community healthy and capable of pursuing their chosen careers.
Our experienced staff of licensed agents provides unbiased, comprehensive health insurance counseling. Our multi-faceted services include:
Consultations in person and/or by phone
Competitive health insurance options and enrollment assistance in medical, dental, vision and travel health insurance plans
Group, individual, family and senior options
Alternatives to COBRA
Enrollment in Medi-Cal, Covered California plans, Child Health Insurance Program, Medicare and Medicare products
Educational seminars on insurance options, including Affordable Care Act plans, Medi-Cal and Medicare
Community outreach through participation in health fairs, conferences and other local events
Advocacy for legislative changes that will make insurance more user-friendly and affordable
Information and practical tips from our monthly Health Insurance HQ and our online educational resources and materials
Getting health insurance or finding quality medical care can be confusing for anyone who isn't covered by an employer or union health plan. EHIS identifies coverage options and helps members of the entertainment and performing arts community enroll in them.
Covered California Certified Insurance Agents; CA Insurance License (0M72678)
To learn more or apply for coverage visit www.ehisca.com or call toll free 1.833.777.EHIS (3447)!
FAQ's
Covered California is NOT an insurance company and does NOT contract with providers.  Covered California partners with Insurance Companies.
If your doctor contracts with the Individual Plan/Carrier you purchase they are contractually obligated to take you whether you purchased through Covered California or direct.
Your new Individual Plan may have a different drug formulary and provider network then your current group plan, check plan providers and prescriptions before choosing your new plan.
Please remember that you must report income changes to Covered California because it may affect the amount of premium assistance (or tax credits) that you may be eligible to receive.  Also, it is important to realize if you receive too much premium assistance during the benefit year, you will have to repay the extra premium assistance back to the IRS when you file your federal income taxes for that benefit year.
Coinsurance: Your share of the costs of a covered health care service, calculated as a percentage of the allowed amount for the service. You pay coinsurance plus any deductible you owe. For example, if the health insurance plans allowed amount for an office visit is $100, and you have met your deductible for the year, your coinsurance payment of 20 percent would be $20. The health plan pays the rest of the allowed amount.
Co-payment: A fixed amount (for example, $15) you pay for a covered health care service, usually when you receive the service. The amount can vary by the type of covered health care service.
Deductible: The amount you owe for health care services your health insurance plan covers before your plan begins to pay. For example, if your deductible is $1,000, your plan won't pay anything until you have met your deductible for covered health care services. The deductible may not apply to all services.
Maximum-out-of-pocket: The most you pay during a policy period before your health insurance or plan begins to pay 100 percent of the allowed amount. This limit never includes your premium, balance-billed charges or health care your health insurance plan doesn't cover. Some health insurance plans don't count all of your copayments, deductibles, coinsurance payments, out-of-network payments or other expenses toward this limit.
Exclusive provider organization (EPO): An exclusive provider organization (EPO) is a type of health care doctor and hospital network that offers a full array of covered benefits from a single network. Covered benefits are not paid for services rendered by a doctor or hospital that is not part of the network, except in the case of emergency or plan-approved care outside the network.
Health maintenance organization (HMO): A type of health insurance plan that usually limits coverage to care from doctors who work for or contract with the health maintenance organization (HMO). It generally won't cover out-of-network care except in an emergency. An HMO may require you to live or work in its service area to be eligible for coverage. HMOs often provide integrated care and focus on prevention and wellness.
Preferred provider organization (PPO): A type of health insurance plan that contracts with participating doctors and hospitals to create a network. You pay less if you use doctors and hospitals that belong to the plan's network. You can use doctors, hospitals and others outside the network for an additional cost.
Subsidy: Cost-sharing subsidies and premium assistance reduce the cost of premiums and out-of-pocket expenses for health coverage that qualifying individuals and families purchase through Covered California.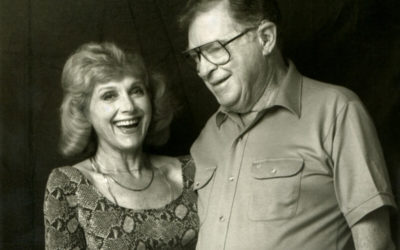 Lillian Michelson has helped guide some of the brightest filmmakers through her work as a hollywood archivist and librarian. She's a certifiable behind-the-scenes legend and calls MPTF home. Watch Lillian's story, performed by Alessandro Nivola (Face/Off, American...
read more