MPTF & Actors Fund Retirement Homes Are In Good Shape Despite Nationwide Covid-19 Surge – December 3, 2020
Agents of SHIELD's Jeff Ward Dresses as Batman For MPTF's COVID Relief – December 1, 2020
MPTF Country Home Residents Have Gone Five-Plus Months Without A New COVID-19 Infection; Katzenbergs Donate $455,000 In Matching Funds – September 22, 2020
Ruthie Tompson, Disney Animation Pioneer, Turns 110 in Quarantine – July 22, 2020
Known and loved: These six residents of LA's Motion Picture home died of coronavirus – June 19, 2020
'This isn't a drill': How LA's Motion Picture home battled coronavirus – June 18, 2020
MPTF And Milken Institute To Host Summit On Social Isolation During Shutdown – June 11, 2020
Teamsters Local 399 Membership Approves $500,00 COVID-19 Releif Fund to Aid Members in Extreme Financial Hardship – May 19, 2020
Amazon Studios Donates $1 Million To Help Feed Angelenos In Need – May 14, 2020
George Clooney, Leslie Odom, Jr. Wanda Sykes and Allison Janney set for MPTF Benefit – May 8, 2020
After Deadly Outbreak, Motion Picture & Television Fund Home Eyes Path to Recovery – May 7, 2020
Ron Howard, Funny or Die Collaborate on Motion Picture & Television Fund Pitch – May 6, 2020
MPTF Reports No New Coronavirus Cases in 19 Days at its Skilled Nursing Home in Woodland Hills – May 1, 2020
Greg Berlanti Commits $1M to Aid TV Crews, Production Staff, Organizations With COVID-19 Relief – April 29, 2020
Ryan Murphy Brings Sneak Preview Of 'Hollywood' To MPTF Home As He & Netflix Donate To Industry Hardship Fund – April 28, 2020
MPTF Seeks Matching Funds For $250,000 Pledged By John Wells Family For PPE, Food & Supplies For Nursing Home's Caregivers – April 24, 2020
Stanley Kramer's Executive Secretary, Leah Bernstein, dies of Coronavirus at MPTF retirement home – April 24, 2020
MPTF Retirement Community Staff Get Creative To Keep Seniors Connected Amid Coronavirus Pandemic – April 23, 2020
'Magnum P.I.,' '77 Sunset Strip' Producer Joel Rogosin Is Fifth MPTF Motion Picture Home Resident To Die Of Coronavirus – April 22, 2020
Inside MPTF's Virus Battle – April 21, 2020
Writer, director and former WGA West President John Wells has launched a campaign to raise $500,000 for the MPTF Emergency Fund – April 20, 2020
In-House Channel Gives MPTF Residents Creative Outlet and News – April 17, 2020
Allen Daviau, 'E.T. The Extra-Terrestrial', 'Empire of the Sun' Cinematographer dies of Coronavirus at 77 – April 16, 2020
MPTF Chief Blames Lack of Testing for Coronavirus Deaths at Nursing Home – April 16, 2020
Ann Sullivan, Longtime Disney Animator, Is Third Coronavirus Death At Motion Picture Home Facility – April 13, 2020
Musicians Create 'Bridge Over Troubled Water' video to help unemployed entertainment workers – April 13, 2020
Retirement home for Hollywood vets has a unique strategy for keeping seniors safe from COVID-19 – April 10, 2020
Two Residents in Motion Picture Retirement Home Die of Coronavirus – April 8, 2020
Film Academy Donates $6 Million to Support Motion Picture Employees Affected by Coronavirus – April 3, 2020
Directors Guild Foundation Launches Coronavirus Emergency Relief Fund – April 2, 2020
Coronavirus concerns locked down the motion picture home, but can't stop the show – March 28, 2020
MPTF Stands Ready To Help Industry Workers Displaced By Coronavirus Shutdown – March 13, 2020
MPTF Taking Extraordinary Steps To Protect Wasserman Campus Retirees From Coronavirus – March 12, 2020
Meet Hollywood's stars of yesteryear still going strong– February 12, 2020
Inside 'Night Before': Leonardo DiCaprio, Bob Inger, Greta Geriwg Help Raise $5.4M for MPTF – February 9, 2020
A new haven for dementia patients – funded by a Hollywood icon – December 21, 2019
It was about time a superstar of Hollywood's silent-film era got her due at a Woodland Hills community – November 6, 2019
Meet Bob Beitcher of MPTF – November 5, 2019
Hollywood Stars Gather to Support MPTF at the 8th Annual Reel Stories, Real Lives Event – November 5, 2019
Awkwafina to Host MPTF's 'Reel Stories, Real Lives' Event – October 3, 2019
Motion Picture & Television Fund Holds First Annual Giving Day – September 24, 2019
Now and Gen – August 28, 2019
CAA to Donate Funds from Scrapped Emmy Party to MPTF – August 15, 2019
MPTF Joins Forces With The Actors Fund To Provide Health Insurance Counseling Services– January 8, 2019
NBC Nightly News: Senior community of Hollywood entertainment veterans finds new inspiration with Channel 22– January 5, 2019
The Motion Picture and Television Fund home 'isn't your typical retirement community.' – December 24, 2018
MPTF has helped Industry's Military Veterans collect $500k in unclaimed VA Benefits – December 11, 2018
MPTF CEO Bob Beitcher Recounts Heroic Evacuation Of Residents As Woolsey Fire Approached– December 5, 2018
Courteney Bailey Named MPTF's Chief Development Officer– November 15, 2018
Katherine MacGregor, Harriet Oleson on 'Little House on the Prairie,' Dies at 93– November 14, 2018
Keegan-Michael Key, Jay Ellis, Glen Powell and Mary Steenburgen Take Part in MPTF's 7th annual Reel Stories, Real Lives – November 9, 2018
People Magazine Features MPTF's Daily Call Sheet – November 9, 2018
Michael Douglas's Work with MPTF Highlighted at Walk of Fame Ceremony by Jane Fonda – November 6, 2018
108 Year Old Ruthie Tompson Scores Tickets to Dodgers World Series Game– October 26, 2018
Topic Profiles MPTF Campus – September 5, 2018
NBC News Los Angeles Spotlight on Daily Call Sheet– August 5, 2018
WOODLAND HILLS, CA, June 16, 2017— More than 500 active and retired entertainment industry professionals celebrated health and fitness with MPTF (Motion Picture & Television Fund) on June 15 as part of the organization's longtime commitment to taking care of its...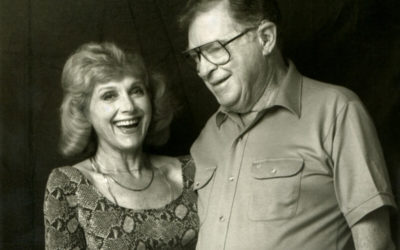 Lillian Michelson has helped guide some of the brightest filmmakers through her work as a hollywood archivist and librarian. She's a certifiable behind-the-scenes legend and calls MPTF home. Watch Lillian's story, performed by Alessandro Nivola (Face/Off, American...
read more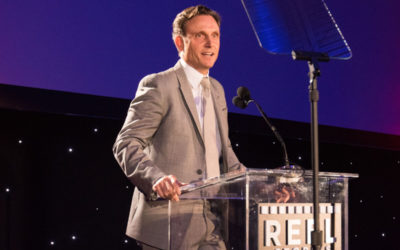 The Samuel Goldwyn Children's Center embraces the busy work schedules of entertainment industry professionals and serves as a reminder of the long legacy of Goldwyns supporting MPTF and its mission. Watch the children's center story, performed by Samuel Goldwyn's...
read more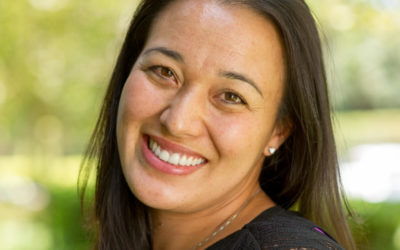 By Eric Lichtenfeld Many of the people you'll find in Hollywood or on our campus began their careers with a dream, but MPTF's Tiffany Lawrence has one that's a little different: to be a probation officer. However, after working in the juvenile justice system for three...
read more