Employment at Motion Picture and Television Fund (MPTF)
MPTF is a great place to work. We offer long-term career opportunities to professionals looking to make a unique contribution to an organization with a special mission that truly makes a difference in our local entertainment community. We're a hundred-year-old organization that's part entertainment industry, part healthcare, and part non-profit. And we're part of a unique community of dedicated people—Psych RNs, LVNs, CNAs, Social Workers, Wait Staff, Cooks, Housekeepers, and so much more–who are looking to touch people's lives in a positive and healthy way as they age with dignity and respect.
We foster a workplace culture that exemplifies our organization's mission and values. We support our employees with strong leadership, a collaborative culture, and top-notch training and development programs that foster talent in a safe and healthy work environment. We pride ourselves on being team players that help and support one another. And we're very proud of our average tenure of 14 years across a 20-acre campus that hosts almost 500 employees.
MPTF employees receive competitive compensation and an outstanding array of benefits. Employees scheduled to work at least 24 hours per week are eligible for benefits on the first of the month following 30 continuous days of employment. We offer eligible employees a choice of HMO health plans from Anthem and Kaiser, a dental PPO plan through Delta Dental as well as a dental HMO plan, and vision coverage through VSP Vision.
Additional benefits are also available to eligible employees, including: Basic Life Insurance Coverage; Supplemental Life Insurance Coverage; Dependent Life Insurance; Long-Term Disability Insurance; Health Care Spending Account, Dependent Care Spending Account, 403(b) Plan with 50% match on the first 6% of earnings; Group Legal Services, Pet Insurance; Employee Assistance Program (EAP); Vacation Pay; Holidays; Sick Pay; Tuition Reimbursement; President's Employee Education Fund; Credit Union; and more.
If you have questions about working at MPTF after reading the Hiring Brochure below, please contact our Human Resources department at 818-876-1090.


To apply for a position, please submit your name, telephone number, email address, cover letter, and resume with work history, education, and relevant certification information to jobs@mptf.com — include job title or objective. Please use PDFs or Microsoft Word documents for attachments.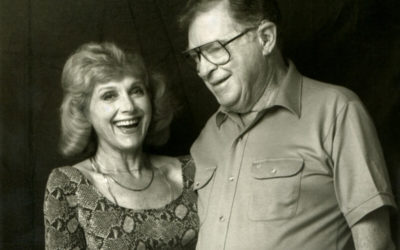 Lillian Michelson has helped guide some of the brightest filmmakers through her work as a hollywood archivist and librarian. She's a certifiable behind-the-scenes legend and calls MPTF home. Watch Lillian's story, performed by Alessandro Nivola (Face/Off, American...
read more