Payroll Pledge
Payroll pledge is one of the easiest ways to participate in contributing to help MPTF sustain its programs and services. It's also one of the great legacies of our Hollywood story. Our payroll deduction plan began in 1932. Studio workers would pledge a small portion of their earnings to what was then known as the Motion Picture Relief Fund.
Throughout the decades, payroll pledge donors have contributed millions of dollars to support MPTF in taking care of our own. More than 11,000 current industry members still support MPTF through automatic payroll deductions. This ongoing support makes a huge impact. Contributions can be designated for a specific amount per pay period or a percentage of salary (as low as one-half of 1 percent) and can be stopped at any time with written notice.
Twelve entertainment industry organizations assist MPTF to offer industry members a way to give back through a payroll deduction to MPTF.
If you are employed at the following, you can elect to contribute via a payroll deduction:
CBS
MGM
NBCUniversal
Sony
Twentieth Century Fox
Warner Bros.
If you are employed at the following, new donors are not being accepted into the payroll deduction program, but you can email MPTF Development Operations with your interest and we will keep you informed once the payroll pledge program is reopened:
Deluxe
Paramount
Walt Disney
If your employer uses the services of any of the following payroll companies you are also eligible to contribute via a payroll deduction:
Cast & Crew
Entertainment Partners
PayDay
For more information, please call our Development Operations department at 818-876-1977or email devops@mptf.com.
Your Gift Supports
Unrestricted Annual Fund: covers unanticipated needs as they arise.
Charitable Operations & Services: covers charitable operations and services that require additional spending.
Country House Fund: covers care, living expenses and costs associated with general comfort and well-being for residents in need.
Community Programs Fund: covers social services and charitable assistance programs to help provide emotional and financial relief.
Compassionate Care Fund: covers socio-medical services to provide quality of life for those with complex or life-limiting conditions.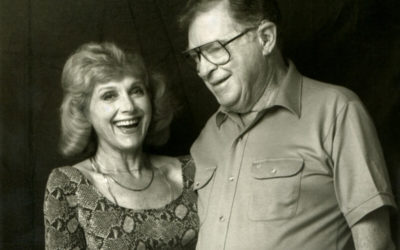 Lillian Michelson has helped guide some of the brightest filmmakers through her work as a hollywood archivist and librarian. She's a certifiable behind-the-scenes legend and calls MPTF home. Watch Lillian's story, performed by Alessandro Nivola (Face/Off, American...
read more