Welcome to the Susan and Gary Martin Screening Room
You Can Have the Best Seat in the Home
Long time Sony Pictures production exec Gary Martin and wife Susan announced a generous gift to MPTF in support of the refurbishing of the Louis B. Mayer Memorial Theatre Complex at the Fund's Woodland Hills campus. To recognize the Martin's gift, MPTF has renamed the 200-seat auditorium the Susan and Gary Martin Screening Room.
This ambitious theatre renovation project, made possible thanks to the generosity of a number of donors, resulted in new:
theatre seats
carpeting
digital cinema projector
sound system
lighting
re-designed stage
ADA compliant handicap seating
Please join Gary, Susan and other MPTF supporters and make a difference by sponsoring a resident's seat with your donation of $2,500.
Residents come from all areas of the campus via wheelchair, scooter, or just plain walking to the first-run films shown in the theater, a beloved amenity unique to MPTF and this industry.
Your Gift Supports
Unrestricted Annual Fund: covers unanticipated needs as they arise.
Charitable Operations & Services: covers charitable operations and services that require additional spending.
Country House Fund: covers care, living expenses and costs associated with general comfort and well-being for residents in need.
Community Programs Fund: covers social services and charitable assistance programs to help provide emotional and financial relief.
Compassionate Care Fund: covers socio-medical services to provide quality of life for those with complex or life-limiting conditions.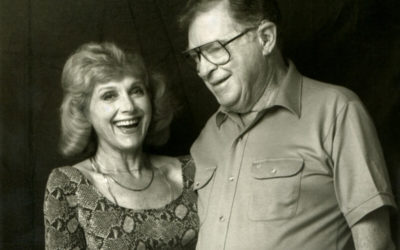 Lillian Michelson has helped guide some of the brightest filmmakers through her work as a hollywood archivist and librarian. She's a certifiable behind-the-scenes legend and calls MPTF home. Watch Lillian's story, performed by Alessandro Nivola (Face/Off, American...
read more