Combined Financial Statements
MPTF (Motion Picture & Television Fund), a California nonprofit public benefit corporation founded in 1921, offers an array of social and healthcare services for eligible members of the entertainment industry built upon MPTF's mission:  We support our entertainment community in living and aging well, with dignity and purpose, and in helping each other in times of need.  Among the many community benefit programs MPTF provides are temporary financial assistance, a safety net for industry members who find themselves in need of immediate support to cover the exigencies of life, and palliative care for industry members or members of their family who receive a serious diagnosis and are in need of comfort and care.
In the almost 100 years since its founding, MPTF has developed services targeted at working and retired members of the entertainment community as well as their parents and children.  On its campus in Woodland Hills, the organization features a 70-bed hospital-based skilled nursing unit that includes dementia care, a retirement community providing independent and assisted living, a geriatric behavioral health unit, and a primary care health center in association with UCLA Health.
MPTF provides numerous services that foster health and independence to its senior community: caregiver and palliative care support, assessments of home safety and driving ability, home repairs and modifications, and the connection to numerous community-based resources and services. Available below are the Combined Financial Statements of the MPTF and Affiliated Entities. These financial statements provide the most meaningful financial information on the entire MPTF organization.   They are presented in accordance with generally accepted accounting principles (GAAP) and combine all parts of the organization in a single statement.
---
View the MPTF Community Health Needs Assessment – 2019
View the MPTF Community Health Needs Assessment – 2016
View the MPTF-CHNA Implementation Plan
View the MPTF Community Health Needs Assessment – 2013
View the MPTF Community Health Needs Assessment: Implementation Plan – 2013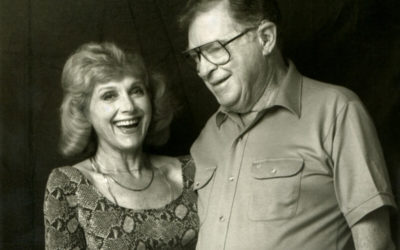 Lillian Michelson has helped guide some of the brightest filmmakers through her work as a hollywood archivist and librarian. She's a certifiable behind-the-scenes legend and calls MPTF home. Watch Lillian's story, performed by Alessandro Nivola (Face/Off, American...
read more