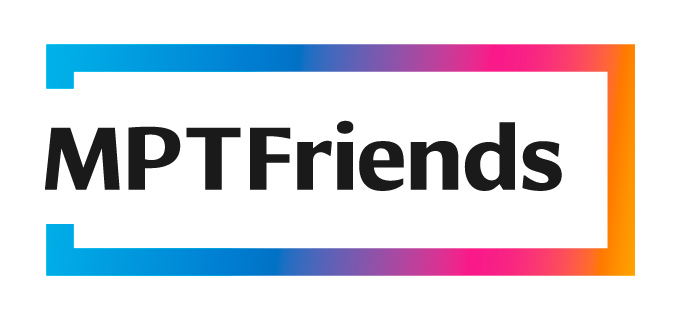 "Overnight, I went from just being responsible for myself to also being responsible for my father's entire life, from financial and legal affairs to insurance coverage and doctors. I was out of my depth and alone. Until I called MPTF."
MPTFriends
We all get by with a little help from our friends.
MPTFriends is a donor society, comprised of young industry members, which takes as its mission the support of MPTF' s Community Social Service Programs.
Throughout nearly 100 years of service to the entertainment industry, MPTF's Community Programs and Social Workers have helped your colleagues through challenging and trying situations and they need your support to continue this legacy of care.
Your commitment to MPTF allows this nearly 100-year-old organization to continue taking care of our own by providing life changing assistance to our entertainment industry family.
MPTFriends members pledge their support by making a tax-deductible yearly gift of $1,000; an act of generosity for those who need it most and because, we do what we can for our friends. Cement your legacy in our amazing industry by playing your part as a member of MPTFriends today.
4,054
Industry Members Of All Ages, and Occupations Served
$2,978,612
Charitable Financial Assistance Distributed
MPTF Community Social Services Supported by MPTFriends members
These services are offered at no charge and have a tremendous impact on the men and women who receive them, as well as their families and friends.
Services
Crisis Intervention

Counseling

Emergency Assistance

Caregiver Support

Financial Assistance

Referrals

Volunteer Coordination

Home Safety
Example Of Personal Needs
Emergency food vouchers

Monthly Rent payment

Utility bill payment

Payment of a phone bill

Co-pay for prescription medicines

Hours of home care giving service

Monthly transportation to doctors appointments for clients on a fixed income
31%
Working Aged Members Of The Industry
81%
Live And Work In The Community
Watch MPTF's Social Services In Action
Matt Bomer, Jay Ellis, Will Fetters, Jennifer Garner, John Hamm, Bryce Dallas Howard, Aaron Taylor Johnson, Keegan Michael Key, Kumail Nanjiani, Chris Pine, Keanu Reeves, Adam Scott, and Mary Steenburgen shed light on MPTF's nearly 100-year old tradition of taking care of our own.
Matt Bomer shares the story of widower George. After losing his husband of just one month, George also quickly lost his husband's pension and benefits. George thought he was out of options until a friend told him to call MPTF.
Bryce Dallas Howard shares the story of Alex and his young family. Out of work due to an unexpected stop in production Alex had two young sons, a pregnant wife on bedrest, and no money. Just days away from losing his family's home a friend told him to call MPTF.
MPTFriends Committee
Cate Adams
VP, Production
Warner Bros.
Jordan Berkus
Talent Agent, Motion Pictures
United Talent Agency
Geoffrey Colo
Transmedia Producer
Marvel Television
Jeffrey Epstein
Dir., Corporate Communications
The Walt Disney Company
Lucas Kosoglad
Agent
Innovative Artists
Adam Griffin
Manager/Producer
Vault Entertainment

Alex LoVerde
CEO
SyncOnSet
Monica Macer
Writer
Nigel Meiojas
Talent Agent, Motion Pictures
United Talent Agency
Shawna Wexler
Manager
Brillstein Entertainment Partners
Hillary Williams
Vice President of Talent
Digital Brand Architects
Lauren Williams
Manager
Echo Lake Entertainment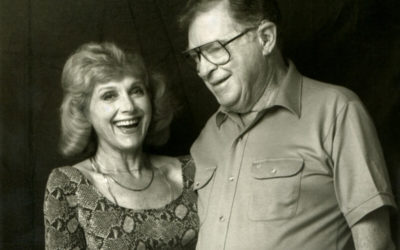 Lillian Michelson has helped guide some of the brightest filmmakers through her work as a hollywood archivist and librarian. She's a certifiable behind-the-scenes legend and calls MPTF home. Watch Lillian's story, performed by Alessandro Nivola (Face/Off, American...
read more