Advocates
Members of the entertainment industry looking to support MPTF can get involved with these membership groups who educate friends and colleagues about what we have to offer. Each meets regularly; click below to find out more and make a difference.
MPTF NextGen is an organization dedicated to raising awareness and creating impact for MPTF and the entertainment industry community that it serves by education and engaging our peers, forming strategic partnerships, and serving as ambassadors within the entertainment community. MPTF NextGen looks to support this mission through initiatives built on the four pillars of education, engagement, partnerships, and ambassadorship.
Professional Advisory Network (PAN)
MPTF's Professional Advisory Network (PAN) is a dynamic group of attorneys, business managers, CPA's, financial planners, and wealth managers with clients in the motion picture and television industry. PAN is intended to be a resource for the professional advisory community to better serve their entertainment industry clients.
PAN luncheon meetings are held quarterly and feature presentations by leading experts in the field of estate planning, charitable gift planning, entertainment law and intellectual property, tax law, and other areas of interest to our members. These meetings offer members one hour of continuing education credit, sponsored by Loeb & Loeb LLP, along with valuable networking opportunities designed to help build your business and referral relationships. The meetings also allow members to stay current on MPTF news, programs and services to better serve PAN members and their clients.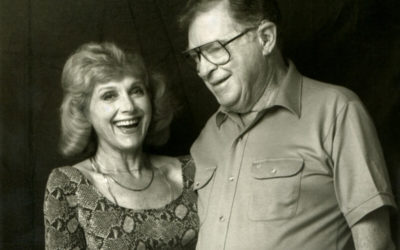 Lillian Michelson has helped guide some of the brightest filmmakers through her work as a hollywood archivist and librarian. She's a certifiable behind-the-scenes legend and calls MPTF home. Watch Lillian's story, performed by Alessandro Nivola (Face/Off, American...
read more