PAN Corporate & Individual Donors
Learn more about the Professional Advisory Network here.
Corporate Donors

Armanino LLP
City National Bank
Gelfand Rennert & Feldman, LLP
Gettleson, Witzer & O'Connor
Grant Tani Barash & Altman LLC
Green Hasson Janks
Greenberg Glusker
Hoffman Sabban & Watenmaker
HUB International Insurance Services Inc.
Loeb & Loeb LLP
Meschures, Snyder, Pocras & Levin, PC
Nigro Karlin Segal Feldstein & Bolno
NSBN, LLP
Parq Advisors
Salem Partners Wealth Management
SingerLewak LLP
Valensi Rose, PLC
Venable LLP
Individual Donors

Sharon Altman
Corey Barash
Ronald Berman
Leah Bishop
William J. Briggs, II
Matthew A. Burke
Layth D. Carlson
Michael Cannone
Gregg Carpenter
Susan Casillas
Regina Chinweze
Janice Cohen
Denise Colletta
Brian Counsil
Gary Edelstone
William Esensten
Mark Fleischer
Kate Freeman
Jeffrey Gerber
Todd Goldman
Ilan Haimoff
John Halperin
Robert Harabedian
Bradley Harris
Shahram Hazany
Michael Horowitz
Seok Jo
Michael Karlin
Barbara Karrol
Cathy Kerhulas
Jenny Kim
Jason Knupfer
Andrea Link
Ashley Lipson
Jeffrey Loeb
Joseph Lumarda
Brian Marler
Christina Martin
Victor Meschures
Crystal Milsap
Michael R. Morris
Michelle Mulrooney
Bradley Myslinski
Joyce Pearson
Stephen Prough
M. Debra Reno
Beth Roberts
Autumn Ronda
Juan Ros
Barbara Rubin
Steve Savitsky
Marianne Sfreddo
Julie Shapiro
Maya Shulman
Arlynne Siegel
Fred Silberberg
Dusty Snyder
Nathalie Stenmark
William Strickland
Steven Tann
Steven Twersky
Tina Van der Zee
Colin Vandell
Robert Wass
Sam Wild
Katie Wile
Charles Winn
Stuart Zimring
Anthony Zinge
Richard Zinman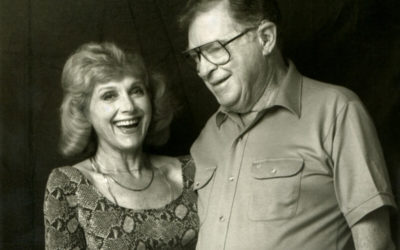 Lillian Michelson has helped guide some of the brightest filmmakers through her work as a hollywood archivist and librarian. She's a certifiable behind-the-scenes legend and calls MPTF home. Watch Lillian's story, performed by Alessandro Nivola (Face/Off, American...
read more