Corporate & Foundation Donors
MPTF's programs and services would not be possible without the annual support of the Corporations and Foundations who generously underwrite our organization.
Corporate & Foundation
Donor Honor Roll
Academy of Motion Picture Arts & Sciences
FOX Entertainment Group, Inc.
Douglas Foundation & Kirk and Anne Douglas
The John & Marilyn Wells Family Foundation
Directors Guild of America, Inc.
James and Deborah Burrows Foundation
Katie McGrath and J.J. Abrams Family Foundation
The Edelstone Law Office, PC
Agency for Performing Arts (APA)
Directors Guild Foundation
Salem Partners Wealth Management
The Edward F. Limato Foundation
The Mary Pickford Foundation
United Talent Agency, Inc.
Bridgewater Associates, LP
Candace Bushnell & James Coleman
Delta Dental of California
Four Seasons Hotel Resort – Maui
Hewlett Packard Enterprise
International Cinematographers Guild, IATSE Local 600
Maggie Vision Productions
Metro-Goldwyn-Mayer Studios
Motion Picture Association of America, Inc.
Motion Picture Editors Guild, IATSE Local 700
Studio Electrical Lighting Technicians, IATSE Local 728
The Fran & Ray Stark Foundation
The Samuel Goldwyn Foundation
Turner Broadcasting System, Inc.
Walter Parkes & Laurie MacDonald Charitable Foundation
William Morris Endeavor (WME)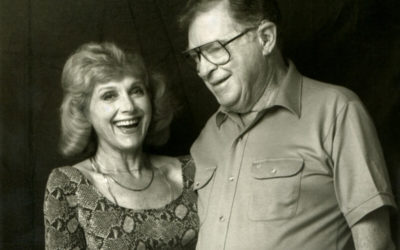 Lillian Michelson has helped guide some of the brightest filmmakers through her work as a hollywood archivist and librarian. She's a certifiable behind-the-scenes legend and calls MPTF home. Watch Lillian's story, performed by Alessandro Nivola (Face/Off, American...
read more