Living and Thriving on Campus
Residential Life on The Wasserman Campus
Call 323-634-3866
Creativity is ageless and MPTF's retirement community has, for generations, been at the center of MPTF's legacy to countless people in the entertainment industry who seek a warm, inviting, supportive place to spend their retirement years. Designed with you in mind, the MPTF residential community boasts a long list of amenities and living options to make you feel right at home.
The residential community is designed exclusively for entertainment industry retirees and spouses and provides a unique environment geared to this special group. We pride ourselves on our many recreational and social activities, in addition to opportunities to interact with the working entertainment community.
Residential Activities Calendar
Accommodations
MPTF offers independent and assisted living accommodations in three distinct settings on a beautiful campus with bountiful gardens, walking paths, a theater, and much more.
The Country House Cottages are one-story units that offer a variety of floor plans from studios to one bedrooms with kitchens.
Cottage Single
Cottage Double
Cottage Large Alcove Studio
The Frances Goldwyn Lodge provides a variety of studio accommodations housed in a one-story building, providing a cozy and comfortable environment.
The Fran and Ray Stark Villa offers a variety of floor plans from studios to one bedrooms in a three-story contemporary apartment building complete with elevators.
Villa Large One Bedroom
Villa Standard One Bedroom
Villa Standard Studio
Click here to view our virtual tours
Campus Amenities
Residents of MPTF's Wasserman Campus have access to an array of services just outside their doorsteps. The Saban Center for Health and Wellness boasts a warm-water pool and fitness floor. There are acres of walking paths, rose gardens, a community greenhouse, and even a putting green. There are central dining options, a cafe, and spacious lounges and game rooms for socializing.
With varied recreational and social programs and scheduled transportation to local events, shopping, and appointments, life is never dull. And, should you choose to stay close to home, there are extensive reading and video libraries and the 200-seat Louis B. Mayer Theater shows first-run films.
Care for Alzheimer's and Dementia
Harry's Haven is a specialized unit of MPTF devoted to the care and well being of entertainment industry members with Alzheimer's and other dementia-related conditions. It occupies a shady, garden-like corner of The Wasserman campus and can accommodate 40 residents.
Harry's Haven is a special place named in memory of Kirk Douglas' father, Harry Demsky, and in recognition of Mr. Douglas' generous and continuing support of MPTF.
Because individuals with dementia need freedom to wander at will, Harry's Haven has enclosed gardens where fresh air and an aviary provide environmental therapy. Each resident has a private room, and common areas filled with Hollywood memorabilia to promote socialization and provide an attractive atmosphere for family visits.
Alzheimer's and other dementia-related conditions are marked by forgetfulness, confusion, mood swings and difficulty in expressing thoughts. Early detection and evaluations are conducted by our multidisciplinary team, which develops personalized care plans for each of our residents. The staff is trained to create and supervise daily activities that promote physical, mental and social well being.
Long-Term Care
MPTF operates a highly rated 40-bed Long-Term Care unit on The Wasserman Campus, The Mary Pickford House, a "mini community" of services and support for residents who require 24/7 care. The newly refurbished unit is spacious and consists of both single and double rooms. A dynamic activities department creates stimulating opportunities for these special residents and also provides activities for individuals to socialize and dine in groups for those who are able. Prioritization of space in Long-Term Care is given to existing residents on campus whose needs become elevated and require skilled nursing care.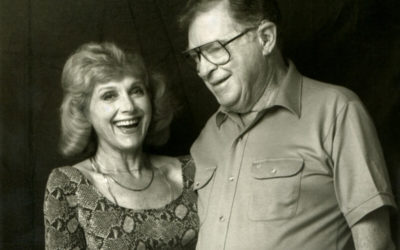 Lillian Michelson has helped guide some of the brightest filmmakers through her work as a hollywood archivist and librarian. She's a certifiable behind-the-scenes legend and calls MPTF home. Watch Lillian's story, performed by Alessandro Nivola (Face/Off, American...
read more