I Need Help!
Crisis Support and Confidential Referrals
Call 323-634-3888
MPTF offers a variety of services that can provide emotional and financial relief to people and their families during hardship. Whether the hardship is personal or the result of an entertainment industry-wide event, MPTF is here when you need us most.
Conversations and visits with social workers at MPTF are completely confidential. Your social worker will be your advocate and work with you to prioritize your needs and find appropriate solutions.
Financial Assistance, Supportive Services and Community Resources
Call 323-634-3888
Temporary emergency financial assistance is available to qualified industry members experiencing financial hardship due to illness, disability, unemployment, or other reasons. This assistance may cover expenses such as mortgage or rent payments, utility bills, car insurance premiums, car payments, and food. MPTF's social workers can discuss your specific eligibility for assistance.
MPTF regularly works with a large variety of community agencies and other relief organizations, and our social workers and support staff have developed specialized knowledge on information and resources tailored to the needs of people in the entertainment industry. We can assist you in identifying your needs and in coordinating a comprehensive plan to enhance your quality of life.
We provide information on how to contact EDD or other agencies and referrals to job and counseling resources. In addition, we can provide guidance and referrals to resources for managing monthly expenses, debt consolidation, and working with utility companies and other service providers.  Our staff can quickly navigate to resources so that you don't have to incur the stress or time researching them on your own.
Hospital Charity Policy
If you need help paying your MPTF hospital bills, we have financial counselors available to assist you with the process of:
Reviewing the eligibility criteria
Completion of the application
Review of other payor sources available
Click here to learn more about financial assistance and download the hospital charity policy and application.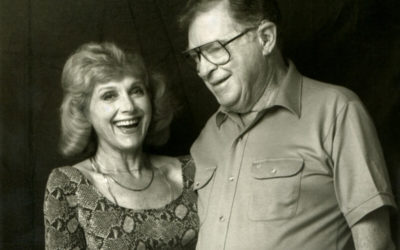 Lillian Michelson has helped guide some of the brightest filmmakers through her work as a hollywood archivist and librarian. She's a certifiable behind-the-scenes legend and calls MPTF home. Watch Lillian's story, performed by Alessandro Nivola (Face/Off, American...
read more