About The MPTF Foundation
In 1921 when MPTF was founded it was a revolutionary idea – the notion of a whole industry (not just an individual corporation) taking care of its own. At the dedication of the Country House in 1941, actor, director and then-President Jean Hersholt spoke of dreams yet to be realized. He understood that philanthropy can inspire people and institutions to be better than they think they can be. He knew that a combination of vision and resources can make amazing things happen.
The MPTF Foundation exists as a conduit to connect these dreams to our reality. Our efforts realize the vision of our donors and joins their generous philanthropy with the growing human needs of our entertainment community. Those needs, like the entertainment industry itself, are changing at an ever-rapid pace. And, so we turn to members and friends of the entertainment industry to help us deliver on the MPTF mission and take care of our own. The passion and generosity of our community are vital to provide services to industry members today, and to make the dreams of tomorrow come true.
For more information about the MPTF Foundation, please call us at 818-876-1977.
MPTF Foundation's Ambassador Program
MPTF Ambassadors are an exclusive group of advocates who accept a leadership role in expanding MPTF's philanthropic reach. Ambassadors have a tremendous sense of commitment to MPTF's mission and legacy, and they work to leverage the involvement they have throughout our industry to assist our organization in countless ways.
Most recently, MPTF Ambassadors have been working to connect some of Hollywood's most well-known celebrities through an event called Reel Stories, Real Lives. This event celebrates the spirit of a new generation of entertainment industry talent while sharing the important stories of the work we do at MPTF.
Charity Events
The MPTF Foundation brings together the brightest stars from film, television, and elsewhere to create amazing charity events that raise money and awareness to benefit the MPTF mission. People from every facet of the entertainment industry get involved and lend their skills, passion, and talent.
The Generosity of Our Volunteers
The spirit of giving back is what defines the MPTF community. The MPTF Foundation works to connect like-minded people from all areas of entertainment to become part of a robust community of volunteers to help to make a difference for our whole industry.
MPTF Board of Governors
J.J. Abrams
Byron Allen
Betsy Beers
Channing Dungey
Eric Esrailian, M.D.
Tony Goldwyn
Bonnie Hammer
Jeffrey Katzenberg, Chairman

Kevin McCormick
Ron Meyer
Christopher Nolan
Peter Rice
Karen Rosenfelt
Emma Thomas
John Wells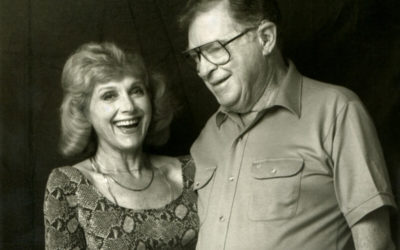 Lillian Michelson has helped guide some of the brightest filmmakers through her work as a hollywood archivist and librarian. She's a certifiable behind-the-scenes legend and calls MPTF home. Watch Lillian's story, performed by Alessandro Nivola (Face/Off, American...
read more