Our Mission
MPTF supports our entertainment community in living and aging well, with dignity and purpose, and in helping each other in times of need.
A Spirit of Philanthropy & Volunteerism
MPTF is supported by the philanthropy and volunteer services of fellow entertainment industry members. Our industry is unique and we have a history of taking care of our own like no other industry in the world. People are at the heart of what we do each and every day and it's because of the extraordinary generosity of countless donors, families, and volunteers, that we can deliver services to thousands of people each month.
Bob Beitcher, MPTF, President & CEO
George Clooney, Actor & Partner, Smokehouse Pictures
Mark Fleischer – Vice Chair, President, Fleischer Studios

Jim Gianopulos – Chairman, CEO, Paramount Pictures
Michael Karlin, Partner, NKSFB
Jeffrey Katzenberg, Managing Partner, Quibi/WndrCo
Hawk Koch, Principal, The Koch Company
Jessie Kornberg, President & CEO, Skirball Cultural Center
Matthew D. Loeb, President, I.A.T.S.E. International
Lisa Pierozzi, Executive Vice President & Chief Financial Officer, MPAA (Retired)
Jay D. Roth, J.D., Former National Executive Director of the Directors Guild of America
Nina Shaw, Partner, Del Shaw Moonves Tanaka Finkelstein & Lezcano
Casey Wasserman, Chairman & CEO, Wasserman Media Group
David White, 

SAG-AFTRA National Executive Director
J.J. Abrams, Director & Producer, Bad Robot
Byron Allen, CEO, Entertainment Studios
Betsy Beers, Partner, Shondaland
Channing Dungey, Chairman, Warner Bros. TV Group
Dr. Eric Esrailian, Producer & Partner, Forgotten Man Films / Somm TV & UCLA Health
Tony Goldwyn, Actor & Director
Bonnie Hammer, 

Chairman, NBCUniversal Direct-to-Consumer and Digital Enterprises

Jeffrey Katzenberg – Chairman, Managing Partner, Quibi/WndrCo
Kevin McCormick, Executive Vice President, Production and Senior Advisor, Warner Bros. Pictures
Ron Meyer, Vice Chairman, NBCUniversal
Christopher Nolan, Director & Producer, Syncopy, Inc.
Peter Rice, Chairman, Walt Disney Television and Co-Chair, Disney Media Networks
Karen Rosenfelt, Principal, Sunswept Entertainment
Emma Thomas, Producer, Syncopy, Inc.
Kevin Tsujihara
John Wells

, Principal, John Wells Productions
MPTF NextGen Board of Directors
Cate Adams – Co-Chair
VP, Production
Warner Bros.
Yvette Nicole Brown
Actress
Natalie Bruss
Founder
BrussCo
Geoffrey Colo
Transmedia Producer
Jeffrey Epstein – Co-Chair
Director of Corporate Communications
The Walt Disney Company
Michelle Homerin
Manager, Casting
ABC Studios
Andrew Honsey
General Manager, Global Sales
Delta Air Lines
Julian Jacobs
Co-Head, UTA Marketing
United Talent Agency
Jelani Johnson
Executive VP, Content Strategy
MACRO
John Kulback
Operating Partner
Attention Capital
Monica Macer
Showrunner, Writer/Producer
Lyndsey Miller
Public Relations
Anna Musky-Goldwyn
Writer
Tara Schuster
VP, Development & Original Programming
Comedy Central
Carly Steel
TV Host/Producer
Sipra Thakur
Founder
One Thousand Suns
Brian Toombs
VP, Digital
Funny Or Die
Rob Wiltsey
Founder & CEO
Rob Wiltsey Creative Partners
Alexandra Zimbler Smith
Vice President, Creative Affairs
Gaumont Television
Our Logo
MPTF has had a range of wonderful logo designs throughout its history. In 2012, MPTF refreshed its logo as part of a vibrant new look. We retained the film iconography of our recent logos as a nod to our legacy. In so many ways and for many years to come, film will represent our industry and our community. Our new logo is built from clips that celebrate change and color and feel more like film: flexible, fluid, and transparent. It's a modern interpretation of film imbued with the spirit of a new generation that embraces the future we are creating.
Download a fact sheet about MPTF's logo (PDF).
Read the 2020 MPTF Annual Report.
MPTF's Logo History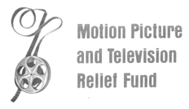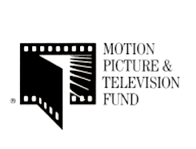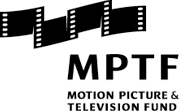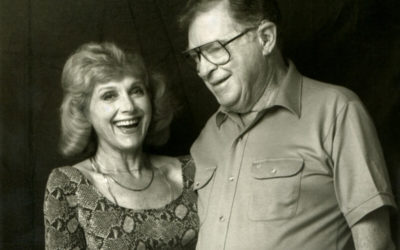 Lillian Michelson has helped guide some of the brightest filmmakers through her work as a hollywood archivist and librarian. She's a certifiable behind-the-scenes legend and calls MPTF home. Watch Lillian's story, performed by Alessandro Nivola (Face/Off, American...
read more