MPTF: THE NEXT 50 YEARS
Explore the story of MPTF from 1972 to the present with rare photos and videos showing how Hollywood started taking care of its own and becoming an example of giving back. Explore the first 50 years of MPTF here. 
1980
Goldie Hawn and Kris Kristofferson paid a visit to MPTF for an installment in our Heart of Hollywood film series showing what we're all about.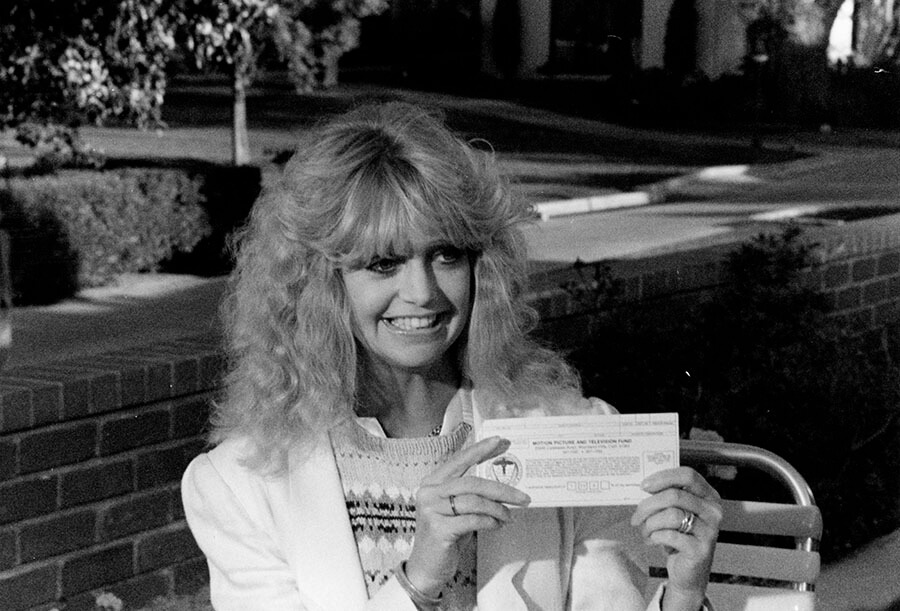 ---
1983
From 1983 to 2007, MPTF sponsored The Golden Boot Awards annual ceremony honoring film and TV talents who made significant contributions to Westerns. Watch highlights below including Clayton Moore, Roy Rogers, Angie Dickinson, Fess Parker, Fred MacMurray, Johnny Cash, Richard Farnsworth, George Kennedy, Pat Buttram, Melissa Gilbert, Budd Boetticher, Tommy Lee Jones, and the family of Jay Silverheels.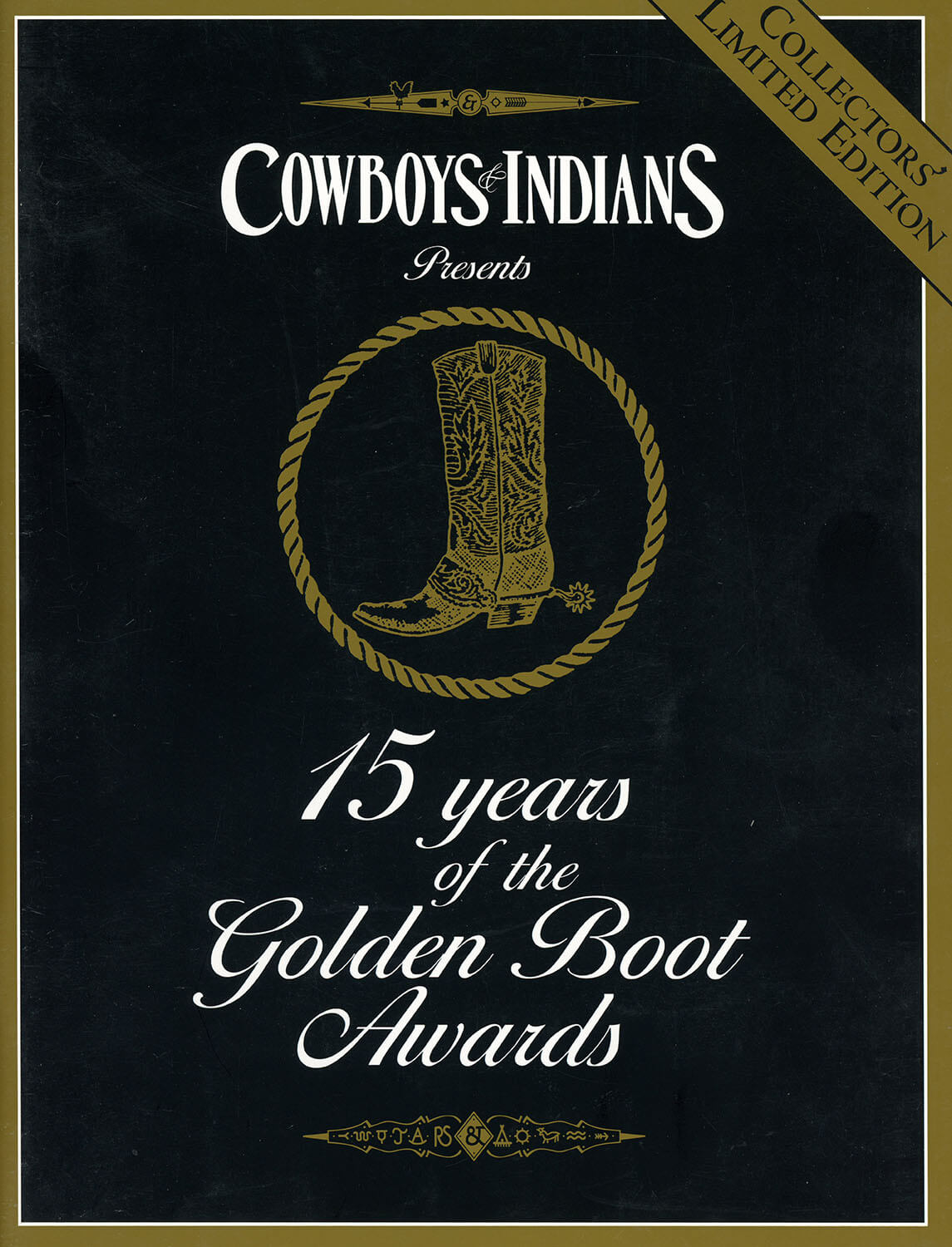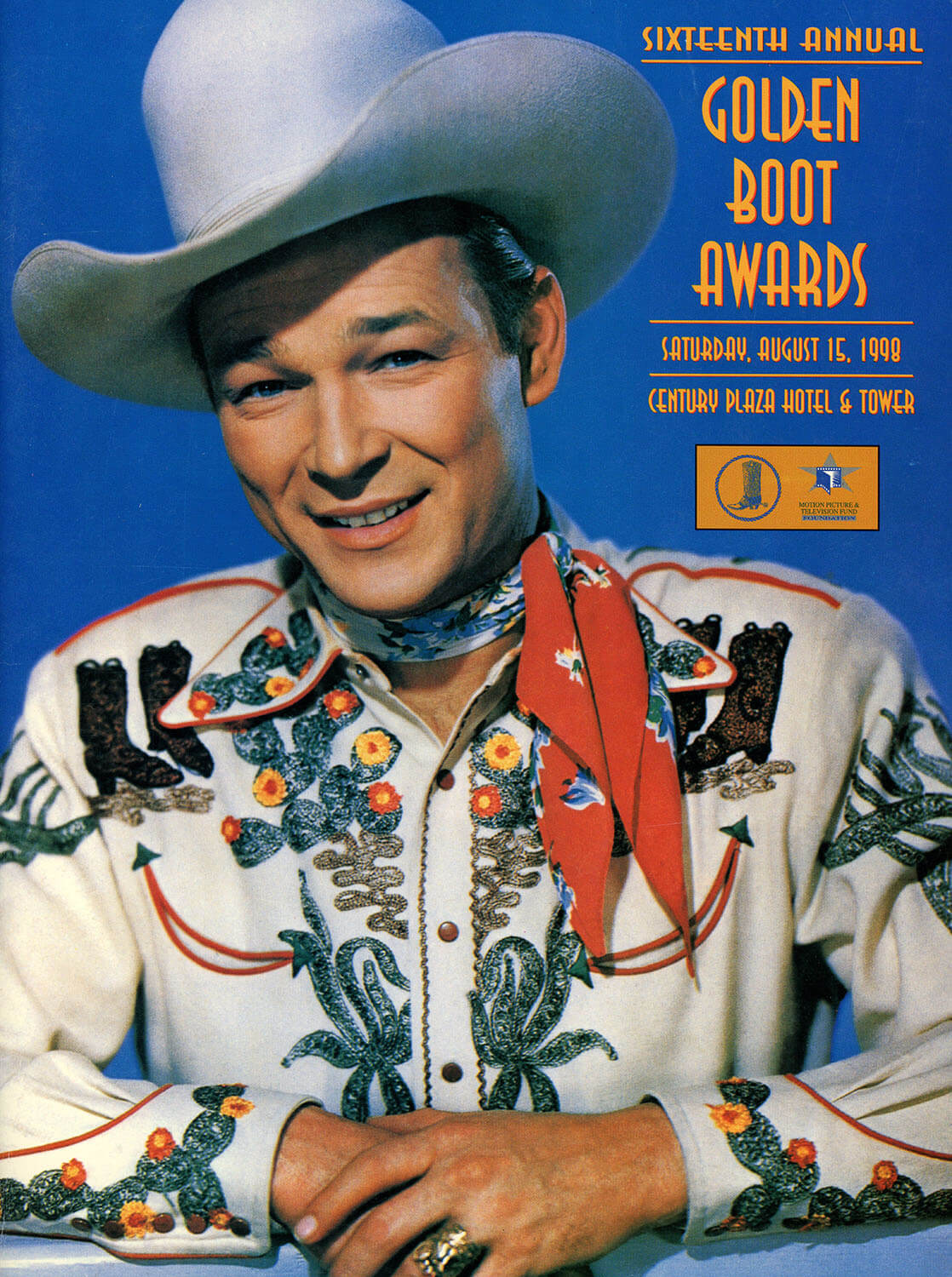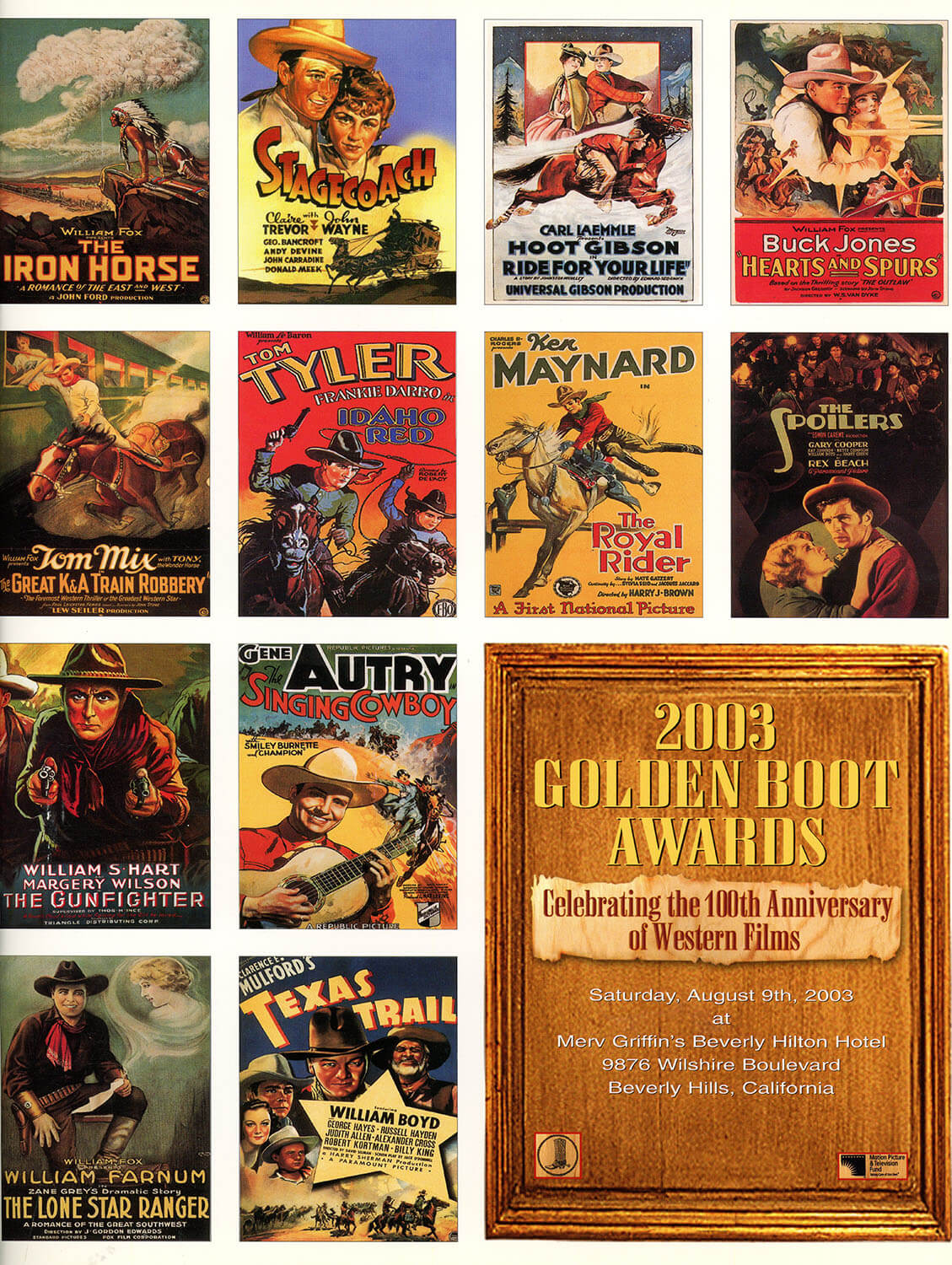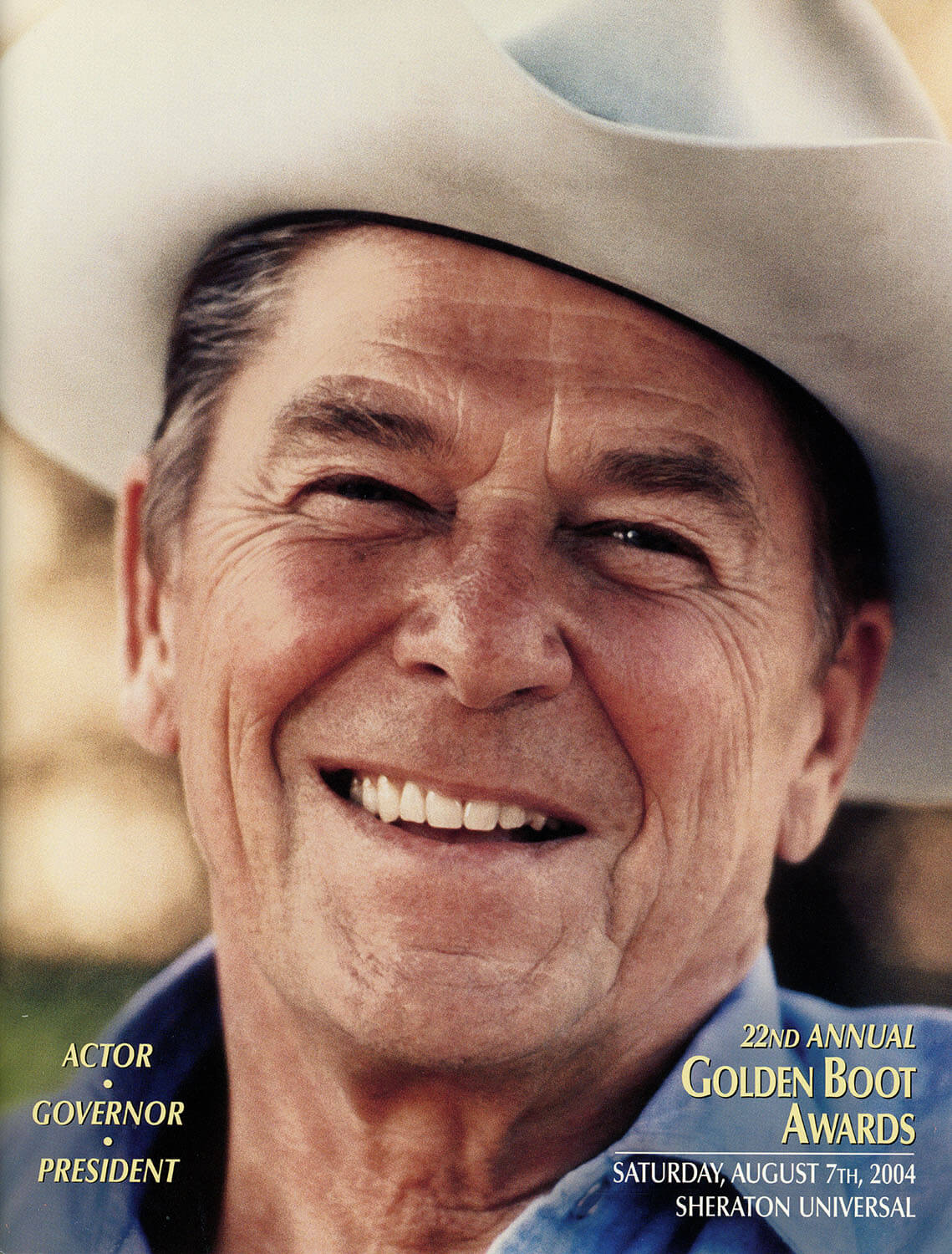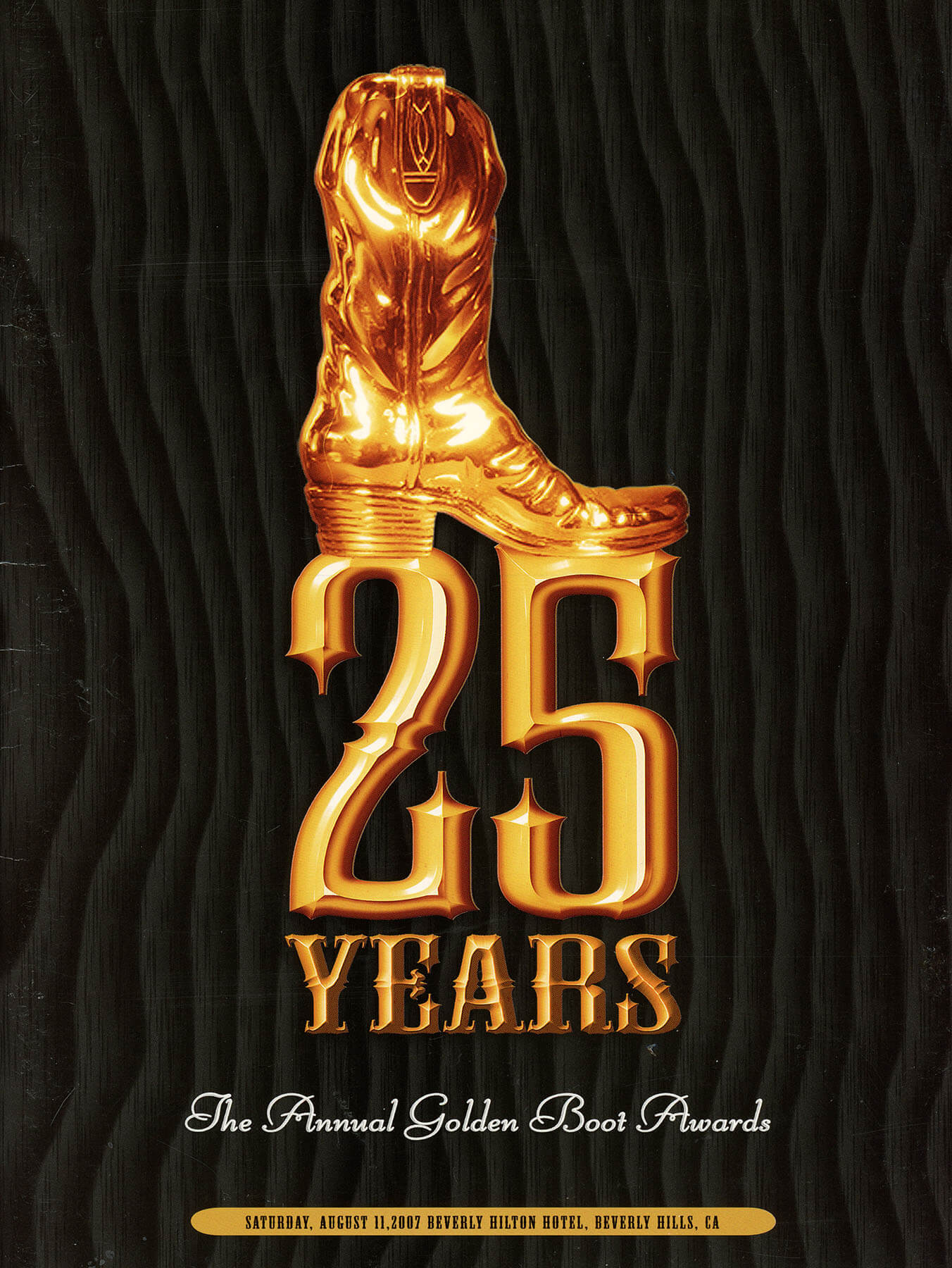 ---
1986
Bob Hope addresses the crowd and performs the groundbreaking for MPTF's new refurbished hospital.
1991
Fifty years to the day after he appeared at the Country House groundbreaking, President Ronald Reagan returned to MPTF for its 70th anniversary.
Peggy and Samuel Goldwyn, Jr. create and donate the Samuel Goldwyn Foundation Children's Center. Sam Goldwyn's last public appearance would be at the opening of MPTF's Behavioral Health Center.
Tony Goldwyn talks about his father's legacy at MPTF's Reel Stories, Real Lives in 2015.
---
1996
In celebration of MPTF's Diamond Jubilee, Warren Beatty and Jeffrey Katzenberg appeared in this look at everything we've accomplished.
---
1998
The MPTF campus was formally dedicated as The Wasserman Campus, with Lew and Edie Wasserman in attendance with grandson Casey Wasserman. Goddaughter Jamie Lee Curtis and Steven Spielberg were among those speaking at the dedication.
---
2001
MPTF celebrated its 80th anniversary with a gala event and the dedication of the Roddy McDowall Rose Garden. The latter featured a reconciliation between Elizabeth Taylor and Sybil Burton, first wife of Richard Burton, seen in the video below with an introduction by Stacy Keach.
Virginia McDowall and Elizabeth Taylor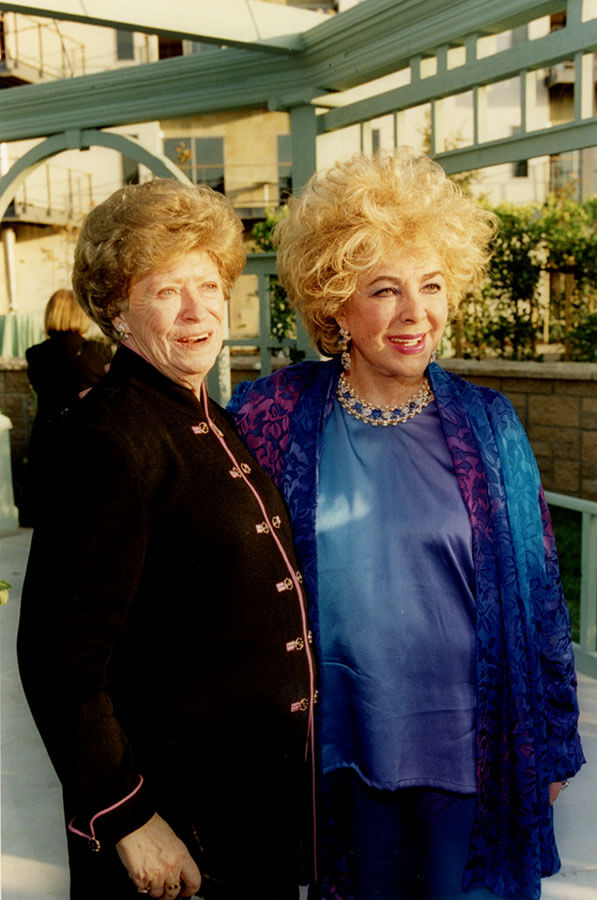 Michael Douglas, Cloris Leachman, Kirk Douglas, Jeffrey Katzenberg, Catherine Zeta-Jones, and Army Archerd at the 80th anniversary celebration.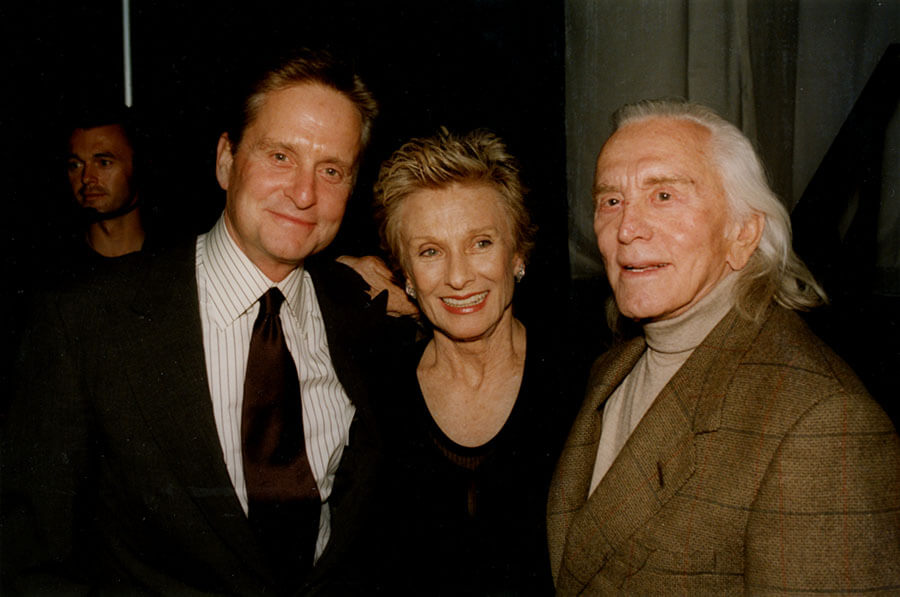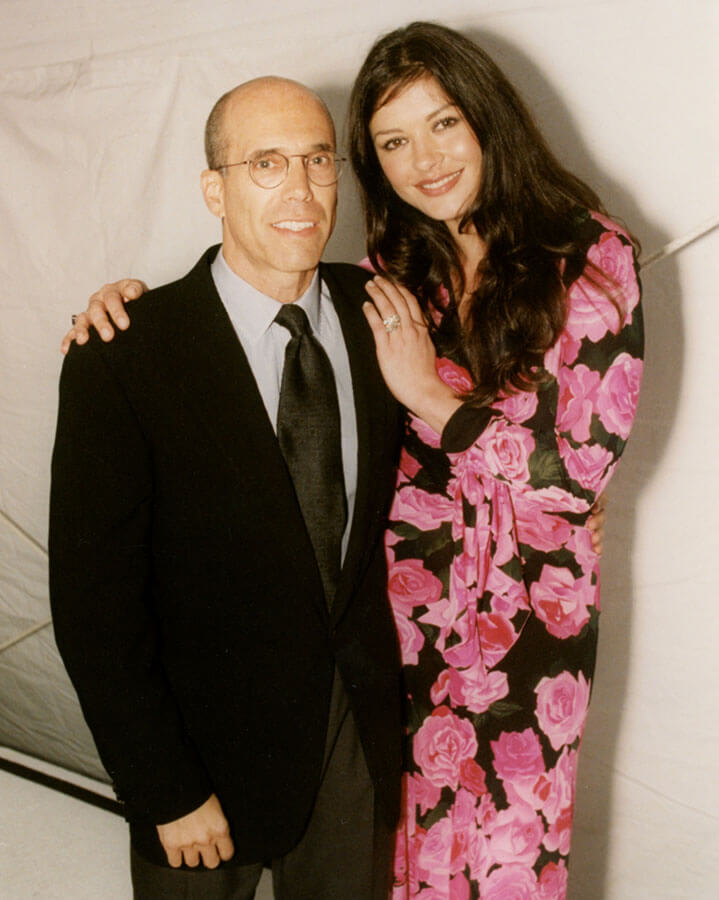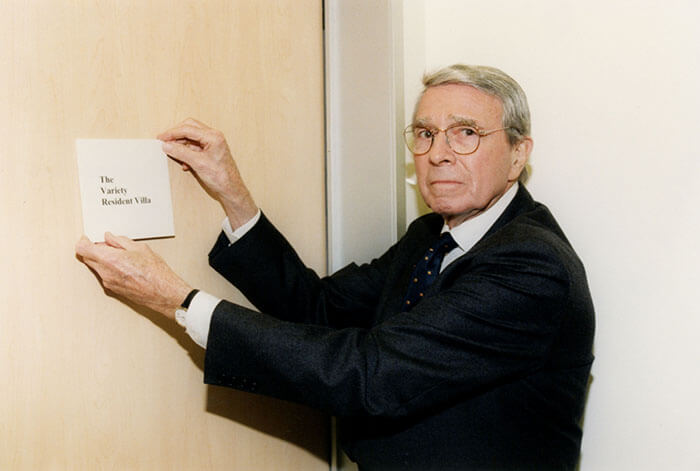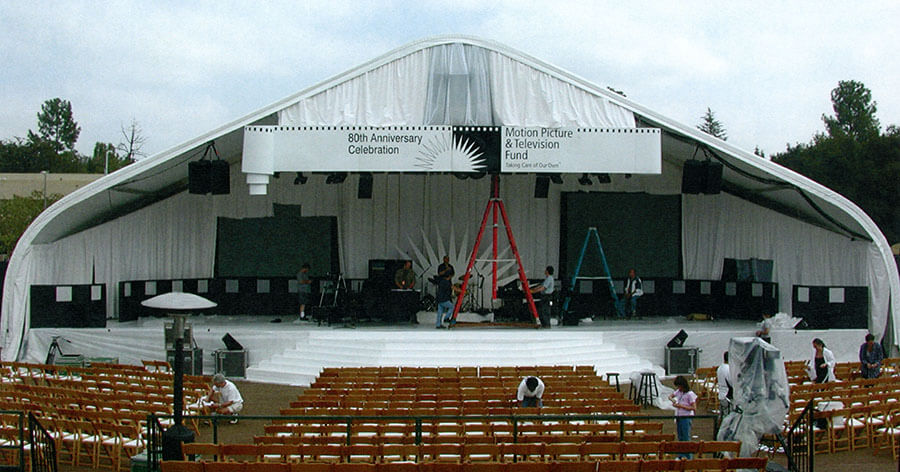 The Frank & Ray Stark Villa  Complex opens, with its first resident, Ethel, introduced at the 80th celebration.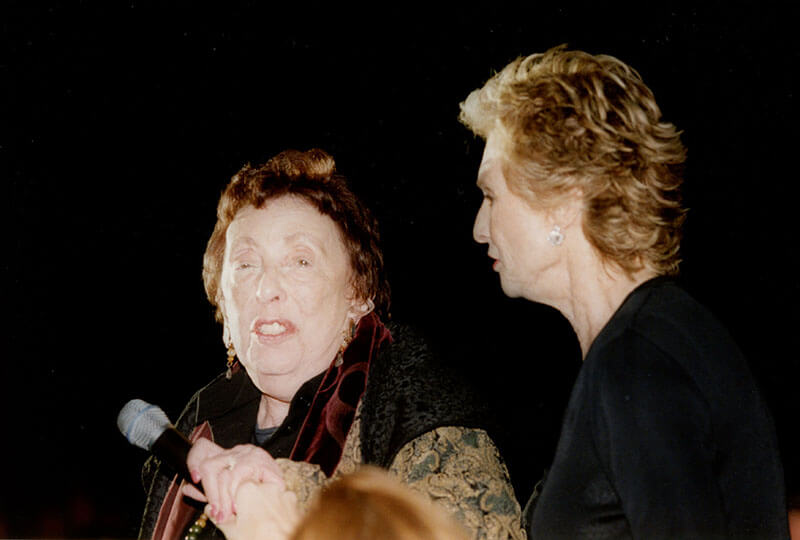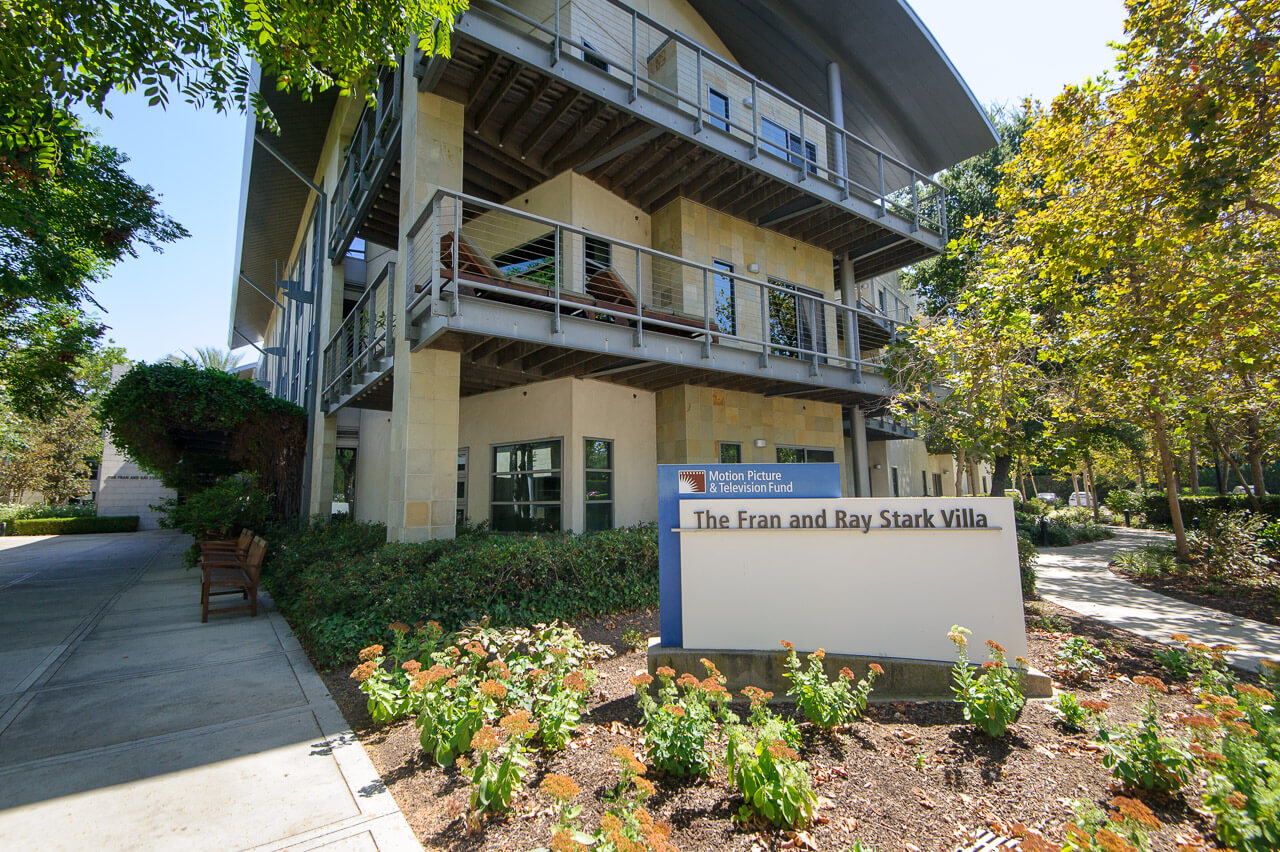 ---
2006
MTPF's campus channel and production facility, Channel 22, launched and began its mission to provide a creative outlet for residents and volunteers. Still going strong today, it is now known as MPTF Studios & Media Center with hours of programming that educates and entertains.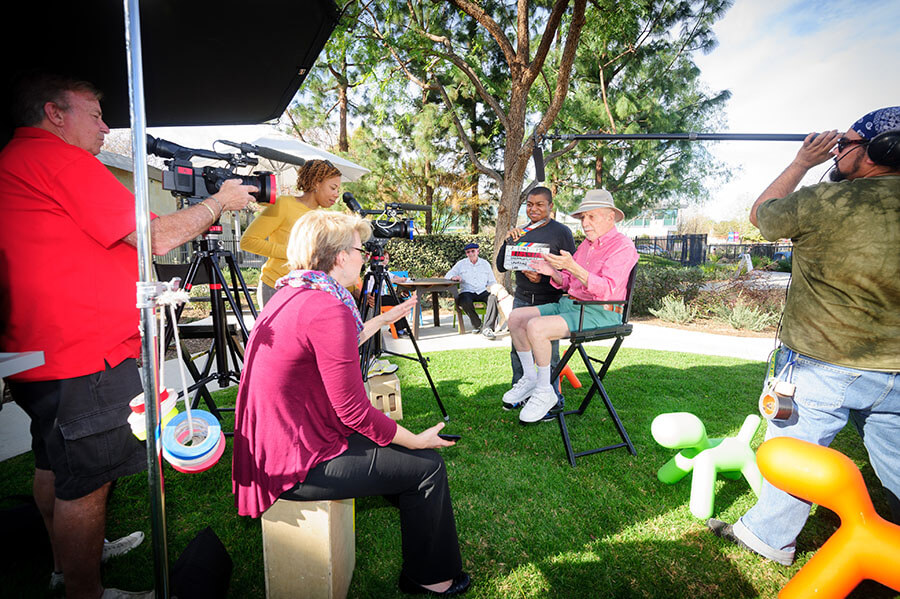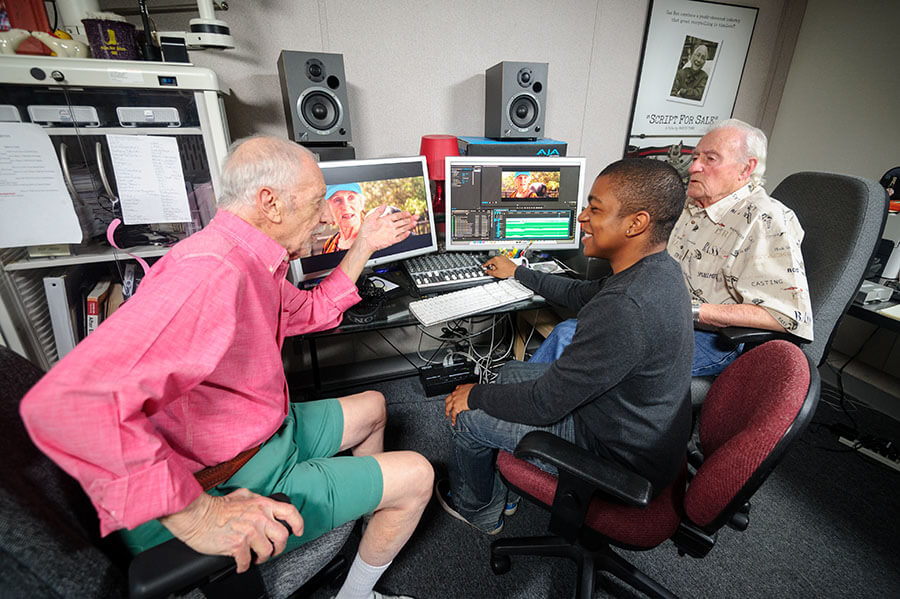 ---
2007
The Jodie Foster Aquatic Pavilion opens at The Saban Center for Health and Wellness at MPTF in 2007.
---
2008
Our musical celebration A Fine Romance included performers as Amy Adams, Kristin Chenoweth, Alan Cumming, Neil Patrick Harris, Hugh Jackman, and James Marsden.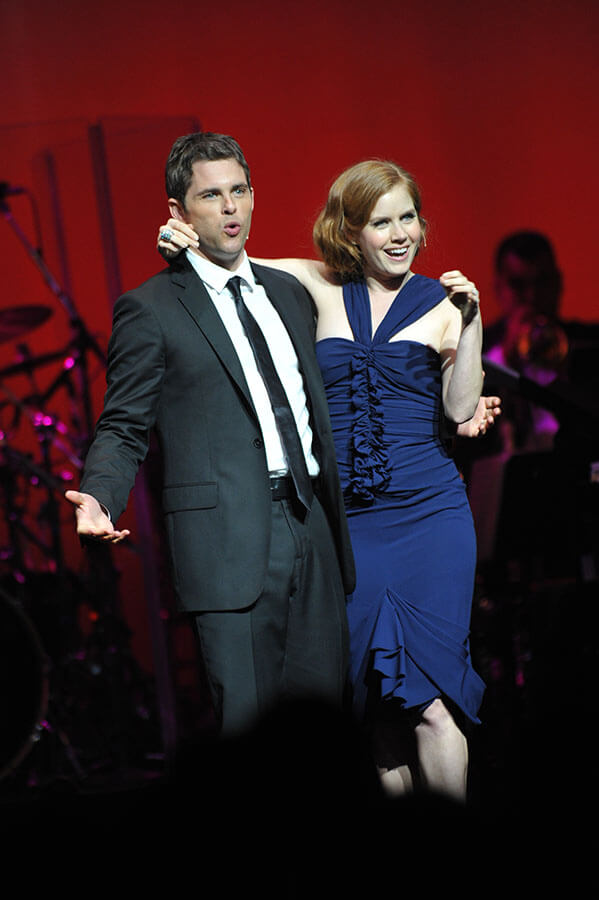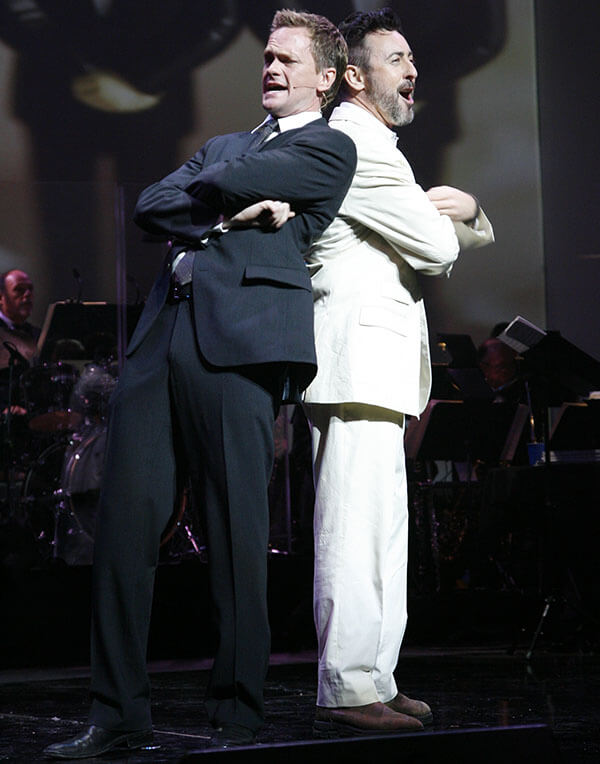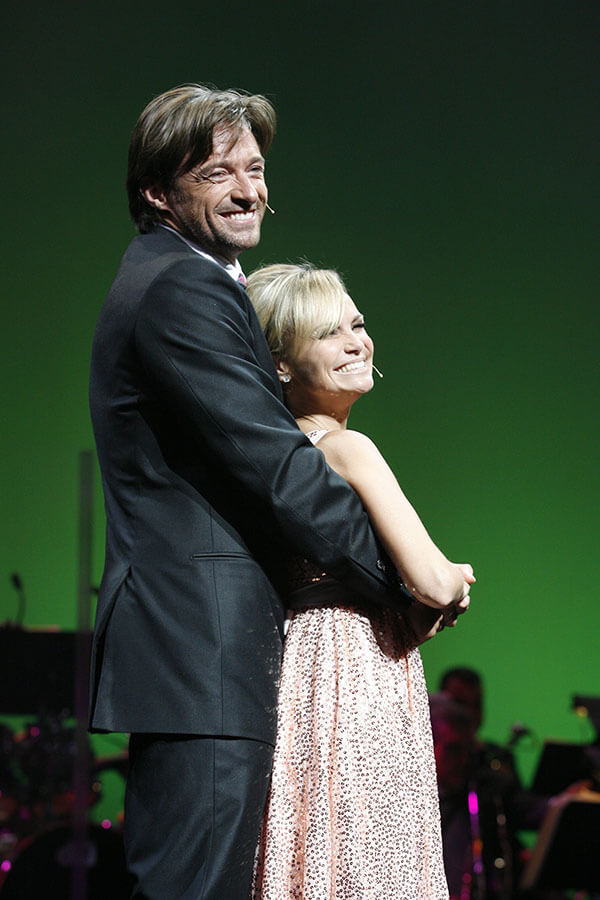 ---
2013
Mark Wahlberg and Peter Berg visited MPTF to give a sneak preview of their film, Lone Survivor. They later reunited for the 2016 film Deepwater Horizon.
Guests at our annual Evening Before event celebrating the Emmy Awards included Blair Underwood, Jon Cryer, Betsy Brandt, Jim O'Heir, Yvette Nicole Brown, and Beau Bridges.
---
2014
The Sanuel Goldwyn Jr. Center for Behavioral Health opens, specializing in adults over 55 years of age who have acute mental health needs.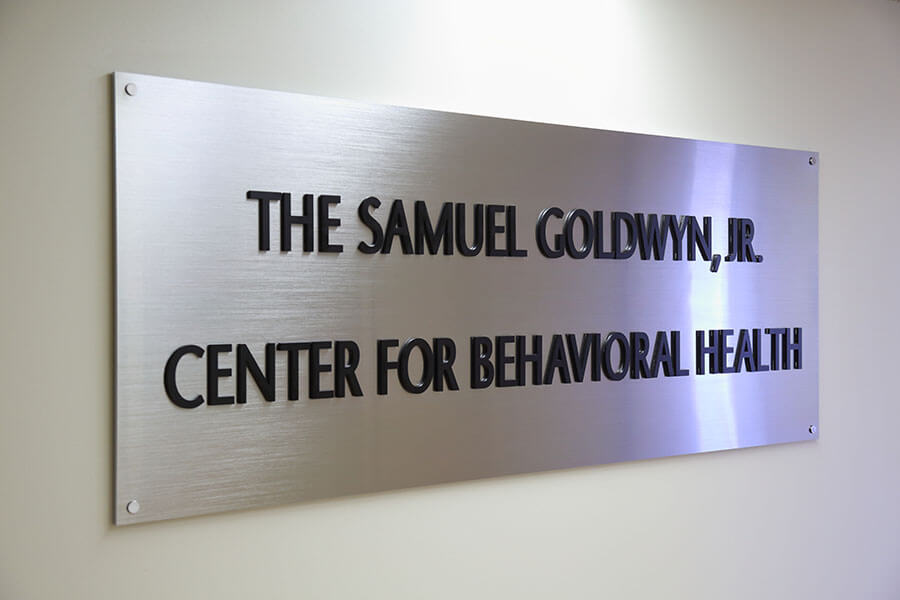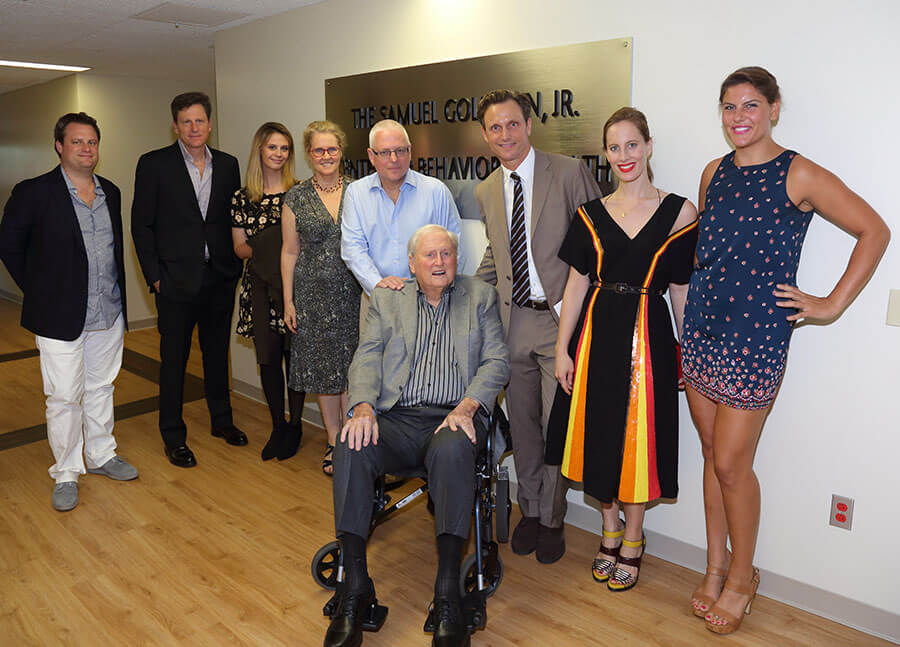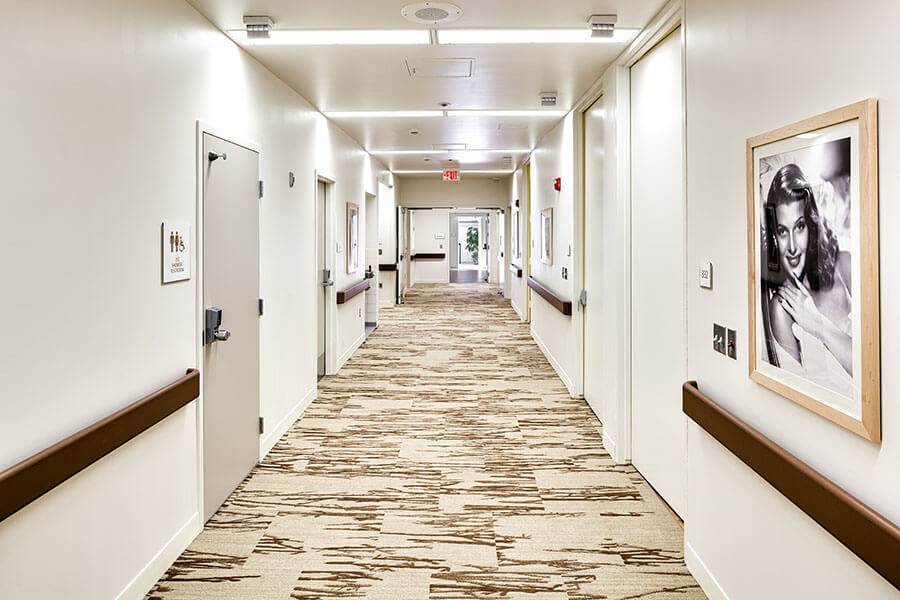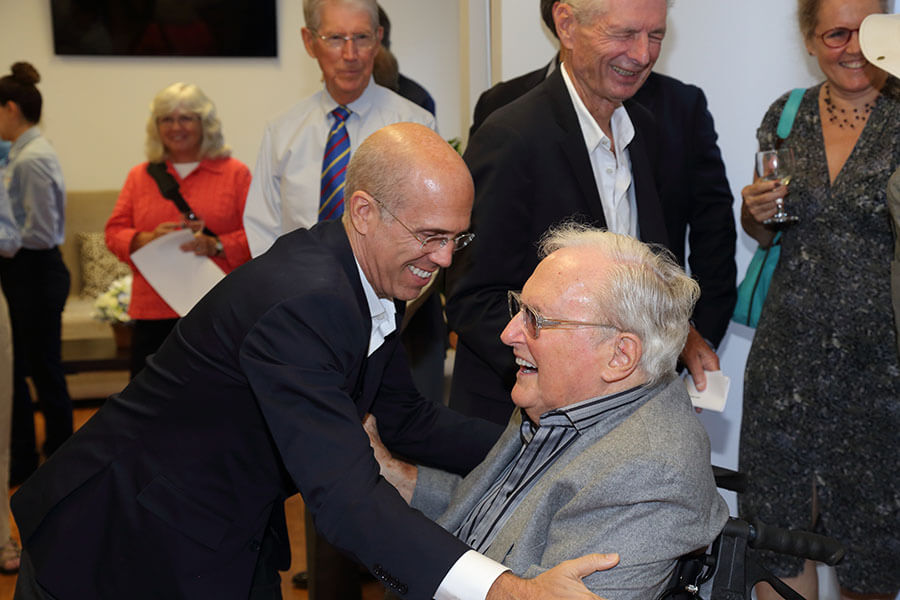 ---
2016
Our Reel Stories, Real Lives event on April 7 featured performances by Idina Menzel, Cuba Gooding Jr., Matt Bomer, and Bryce Dallas Howard, with a special appearance by Michael Douglas.
Cameron Diaz spoke at our second annual Health & Fitness Day on campus.
Our Home Safe Home program, which helps industry employees and their families live in safer conditions at home, reached a milestone with its 1,000th assessment.
On October 1, we celebrated our 95th anniversary with a gala event hosted by George Clooney and featuring many memorable stories and musical performances. See some highlights here: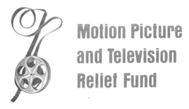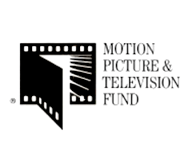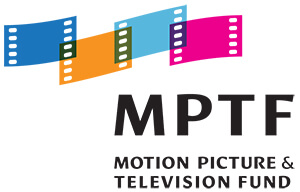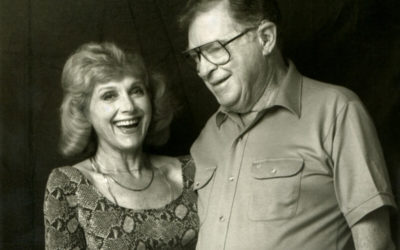 Lillian Michelson has helped guide some of the brightest filmmakers through her work as a hollywood archivist and librarian. She's a certifiable behind-the-scenes legend and calls MPTF home. Watch Lillian's story, performed by Alessandro Nivola (Face/Off, American...
read more