MPTF: THE FIRST 50 YEARS
Explore the story of MPTF from 1921 to 1971 with rare photos and videos showing how Hollywood started taking care of its own and becoming an example of giving back. Explore the next 50 years here. 
1921
Conceived by Mary Pickford, MPTF is created along with such Hollywood luminaries as Charlie Chaplin, Douglas Fairbanks, and D.W. Griffith to help colleagues in the entertainment industry who have fallen on hard times.‪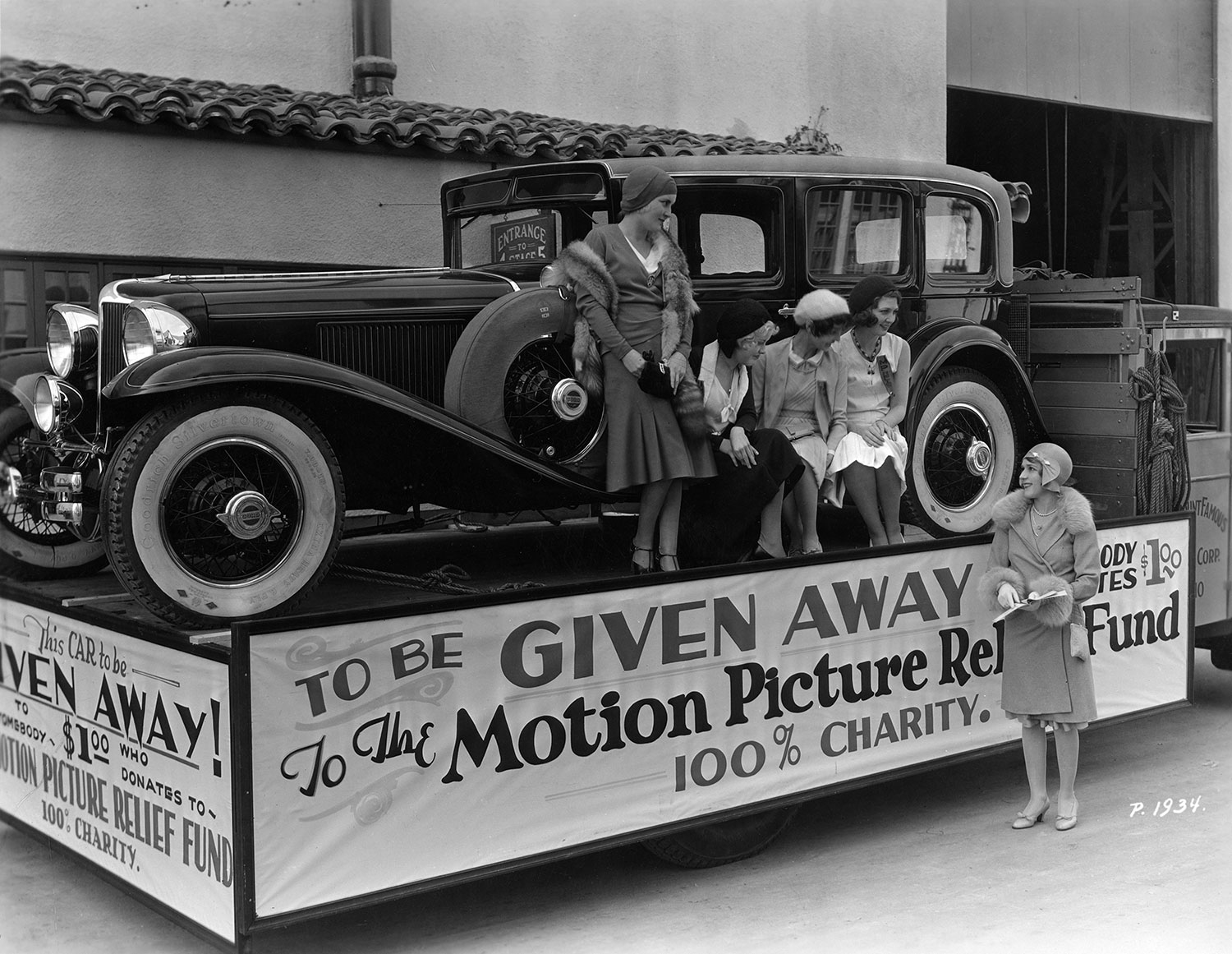 1939
Some of Hollywood's biggest actors appeared on the popular radio show The Screen Guild Theater, which benefited ‪MPTF‬ and ran from 1939 to 1952. The actors' fees contributed from the show led to the creation of our Country House. Take a look at a few of the screen legends who turned up during its 13-year run.
Jean Hersholt and architect William Periera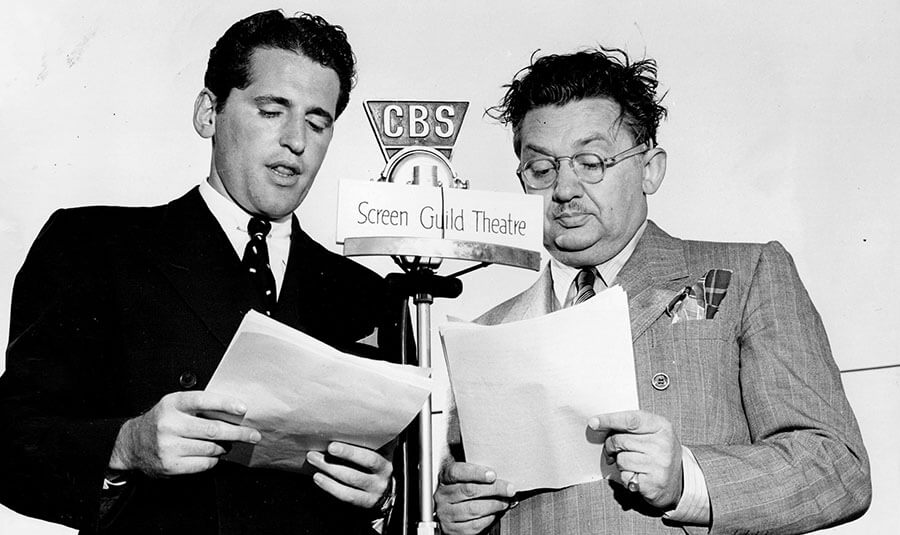 1941
Jean Hersholt discovered the land for what would become the Motion Picture & Television Country House and Hospital (designed by architect William Pereira) in 1940 in Woodland Hills. A groundbreaking ceremony was held in 1941 on what was 48 acres of walnut and orange groves at the time. Here's a newsreel story from famed Hollywood columnist Hedda Hopper about the groundbreaking, featuring MPTF founder Mary Pickford, her husband Buddy Rogers, Jean Hersholt, Loretta Young, and many more.
Mary Pickford, Loretta Young, Jean Hersholt and Edward Arnold break ground below with architect William Periera, who was largely responsible for the look and design of the original MPTF campus.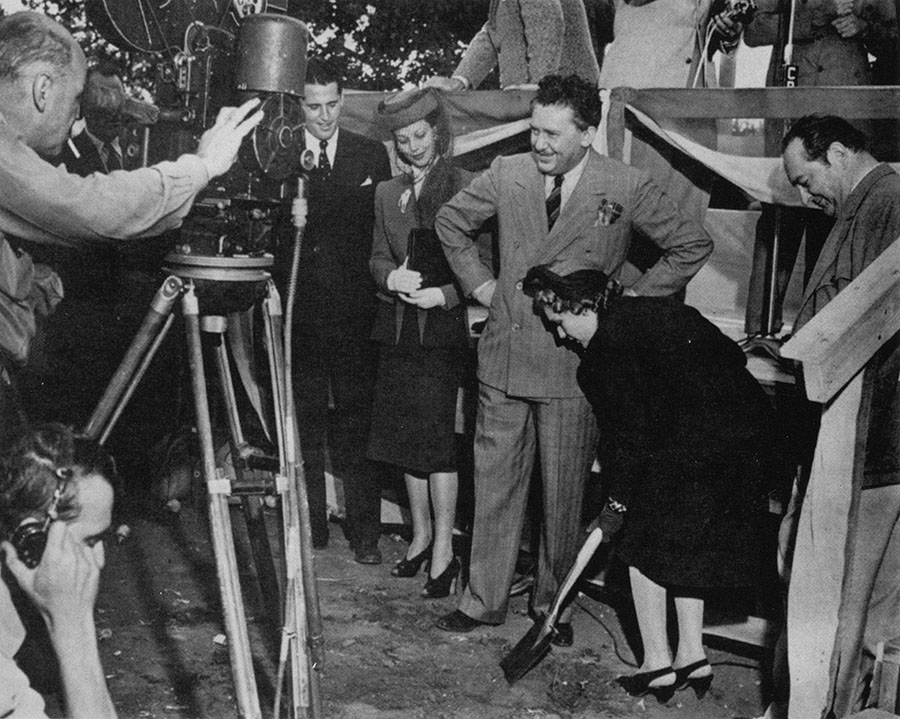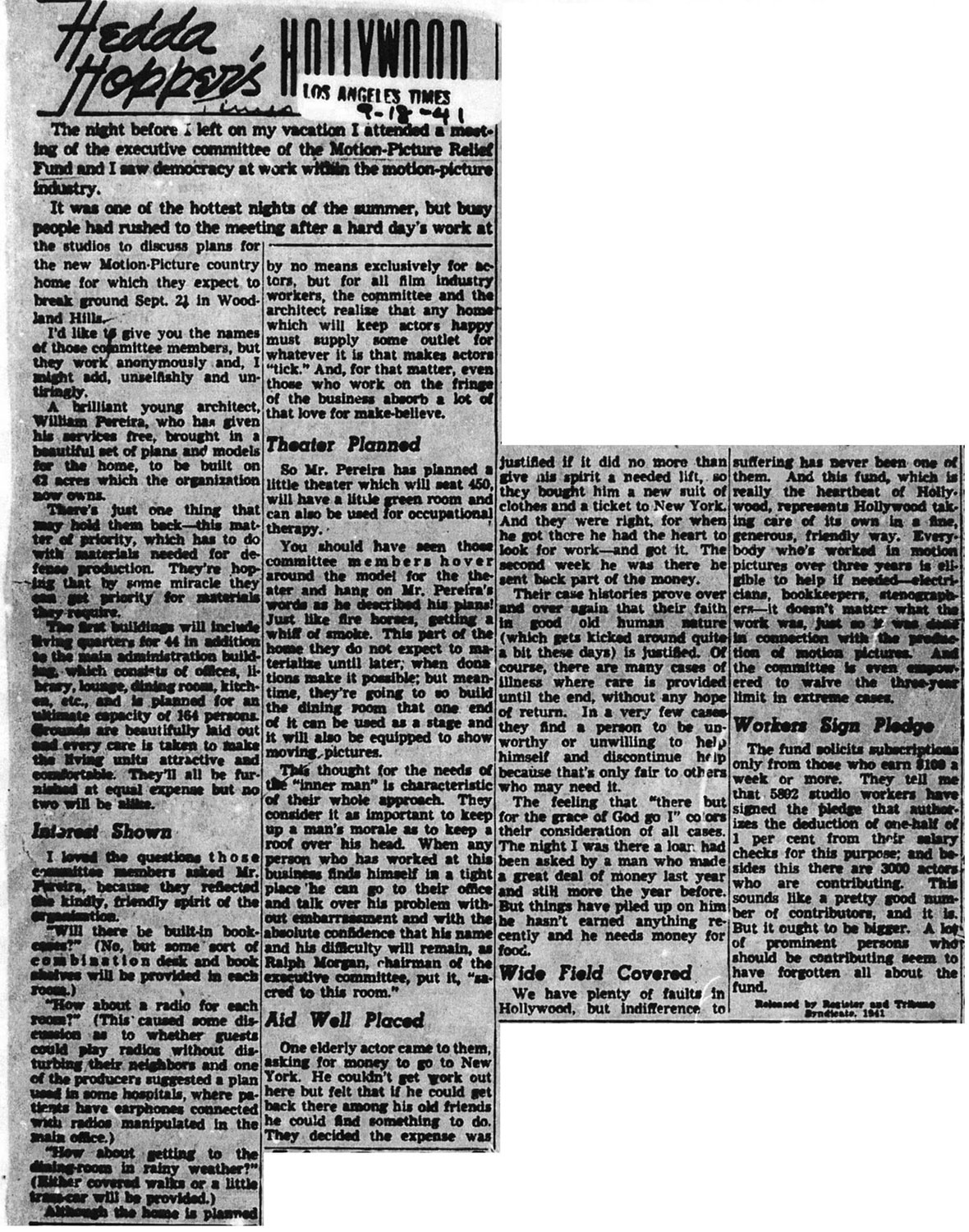 1942
On September 27, 1942, three thousand members of the film community gathered in Woodland Hills for the dedication of the Motion Picture Country House, which was also presented as a radio broadcast.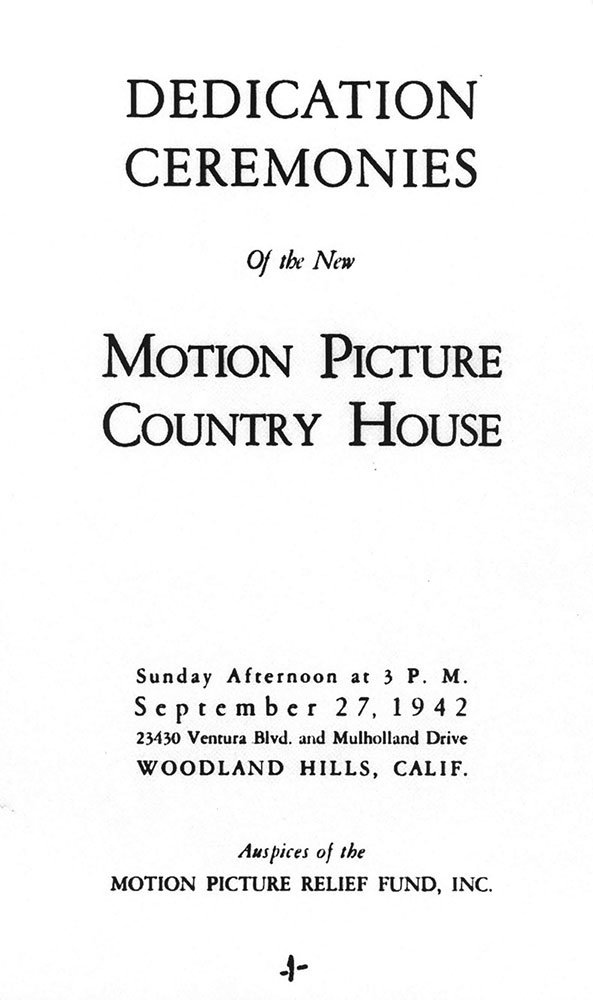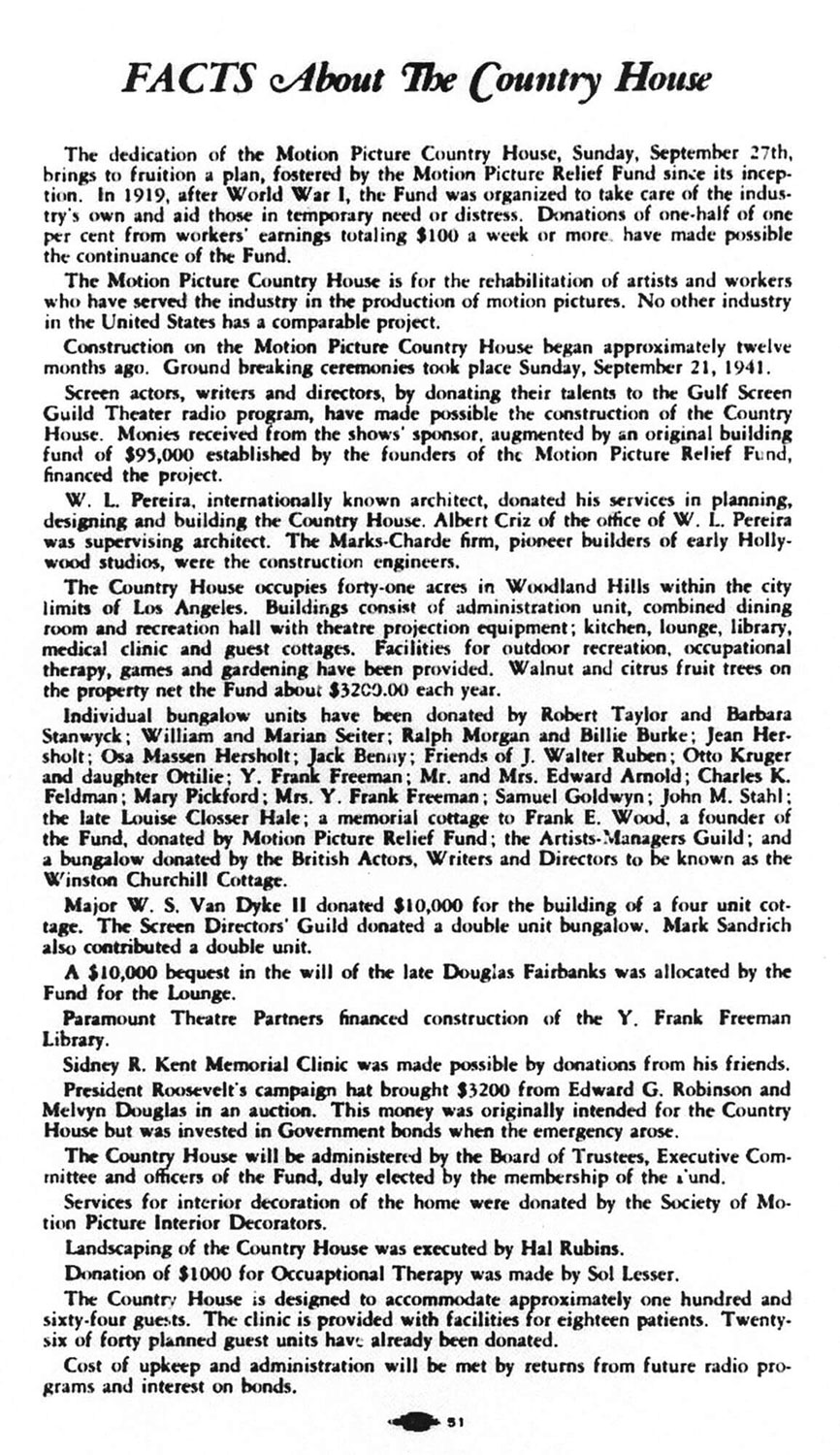 1948
In 1948, MPTF dedicated its Motion Picture Hospital on the grounds of the Country House. In this vintage newsreel you can see actors Edmund Gwenn and Celeste Holm... and can you ID the two famous stars standing behind Jean Hersholt during his address?
1962
Here's a fun Hollywood rarity: a Christmas Eve telegram sent from MPTF co-founder Mary Pickford to the residents of our Country House.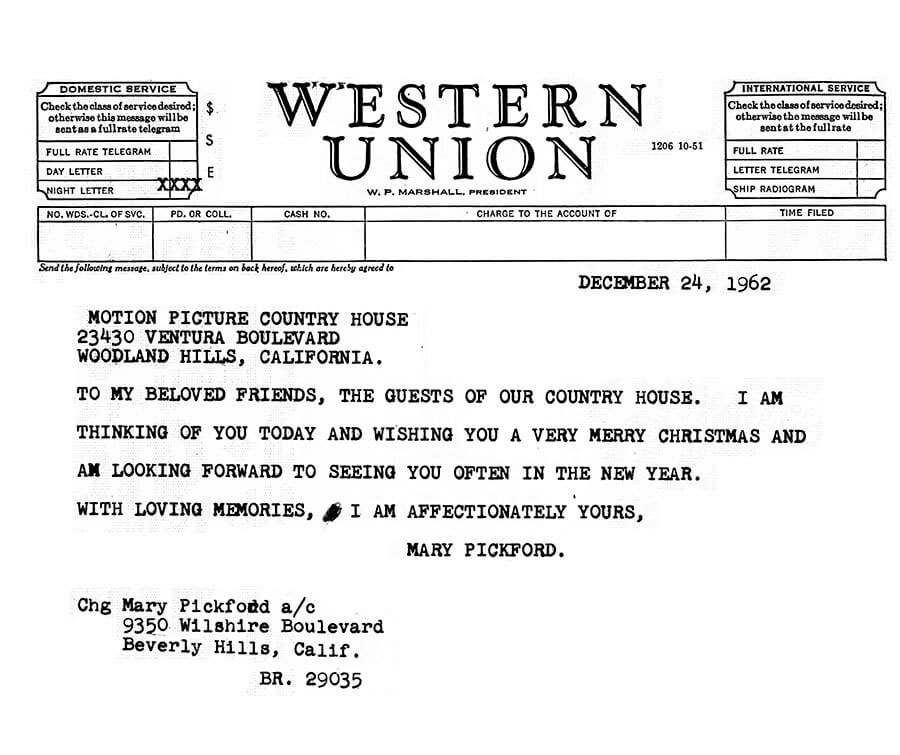 1964
The first movie premiere is held to benefit MPTF: My Fair Lady, the classic George Cukor musical starring Rex Harrison and Audrey Hepburn, which went on to win eight Academy Awards including Best Picture.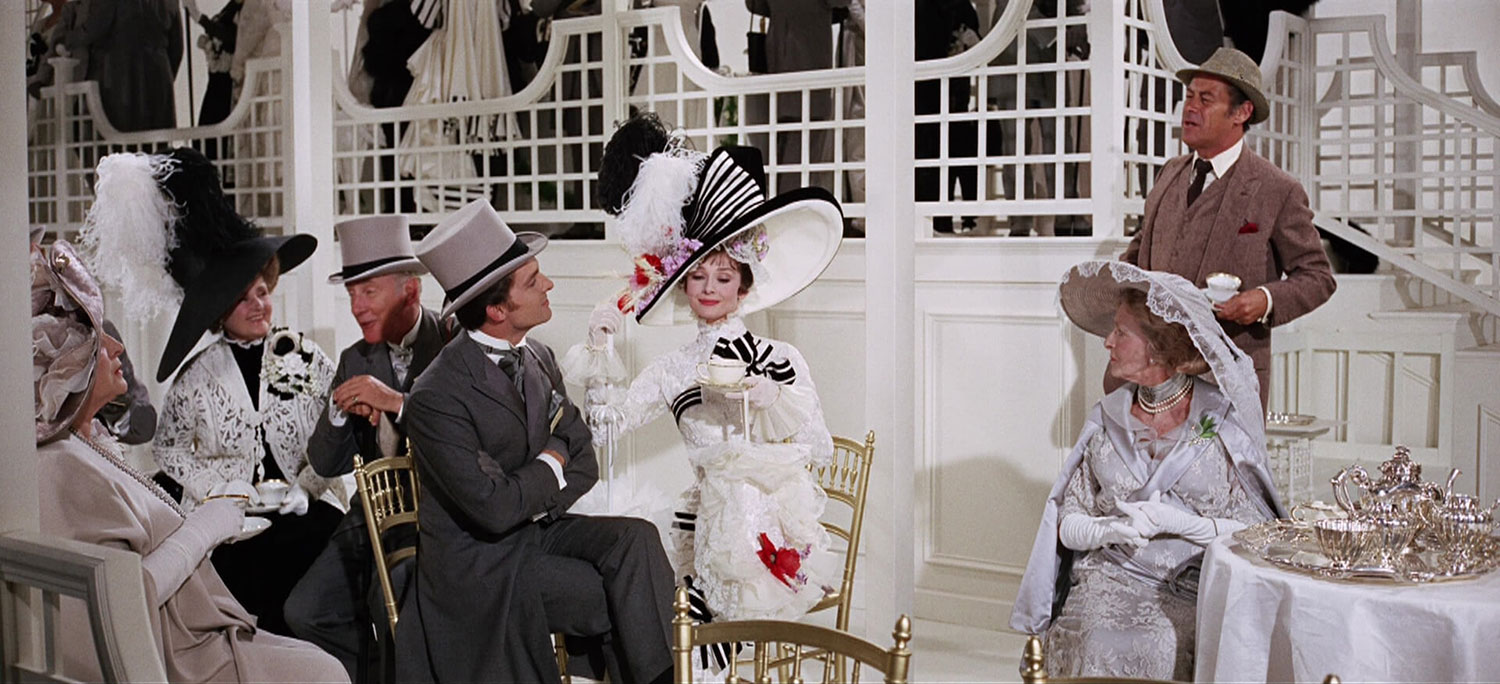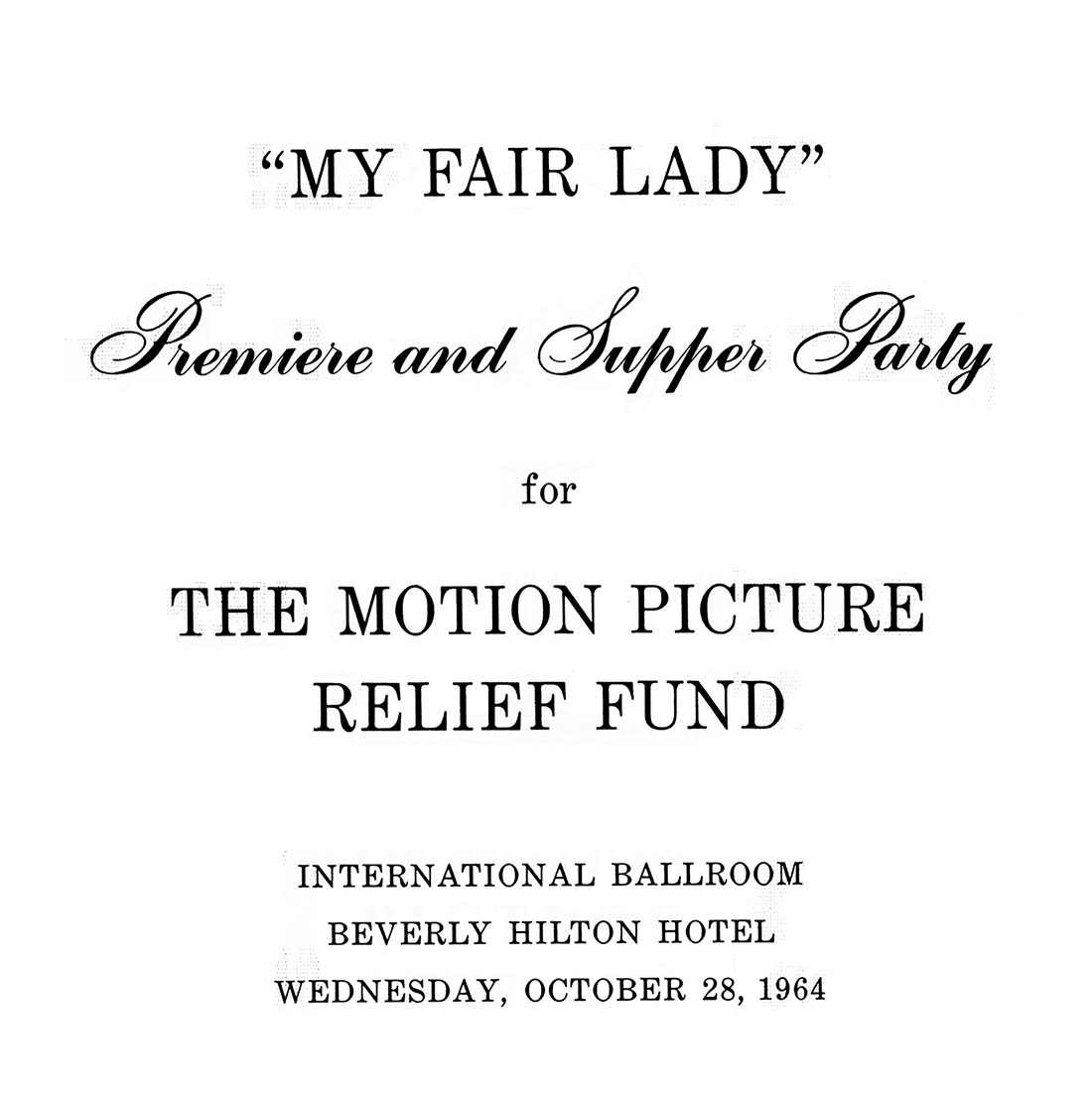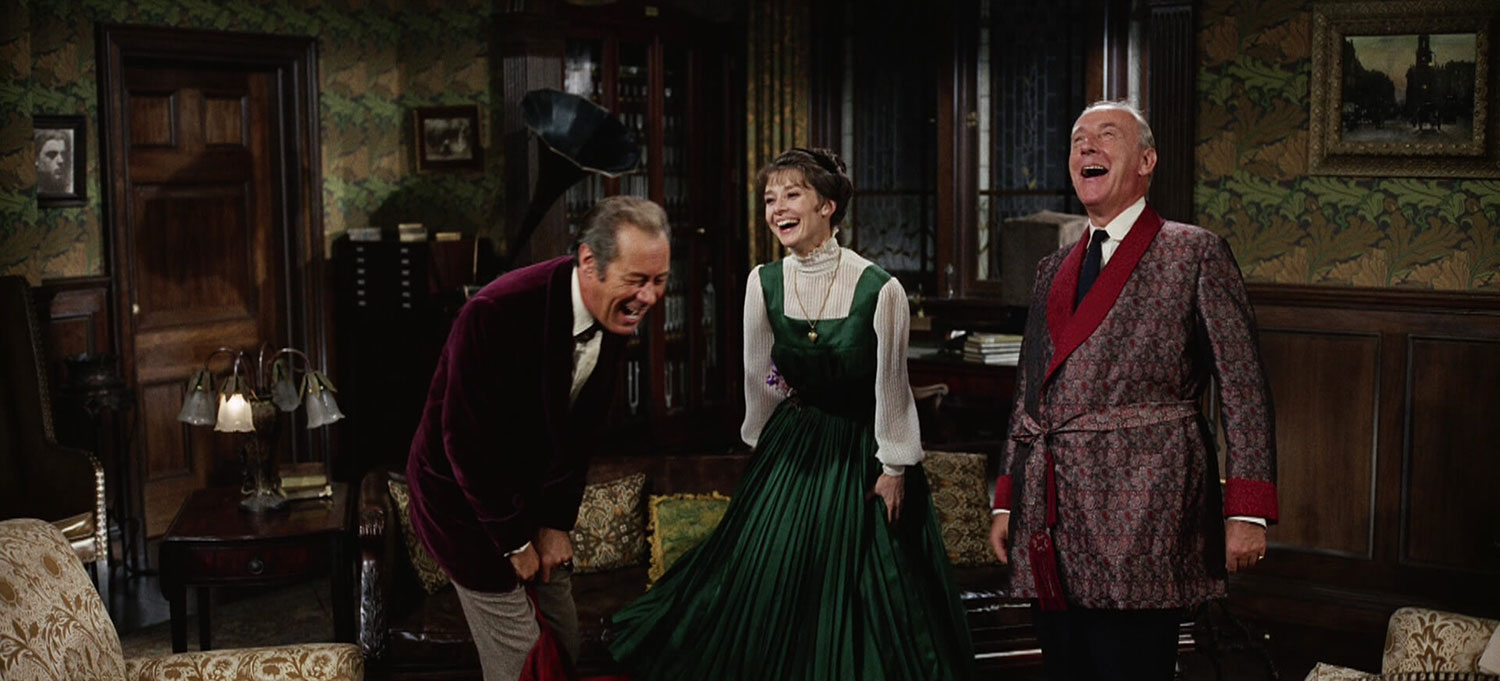 1965
Elvis Presley gave the most generous single-person donation to MPTF at the time, as seen in this newsreel footage with Barbara Stanwyck.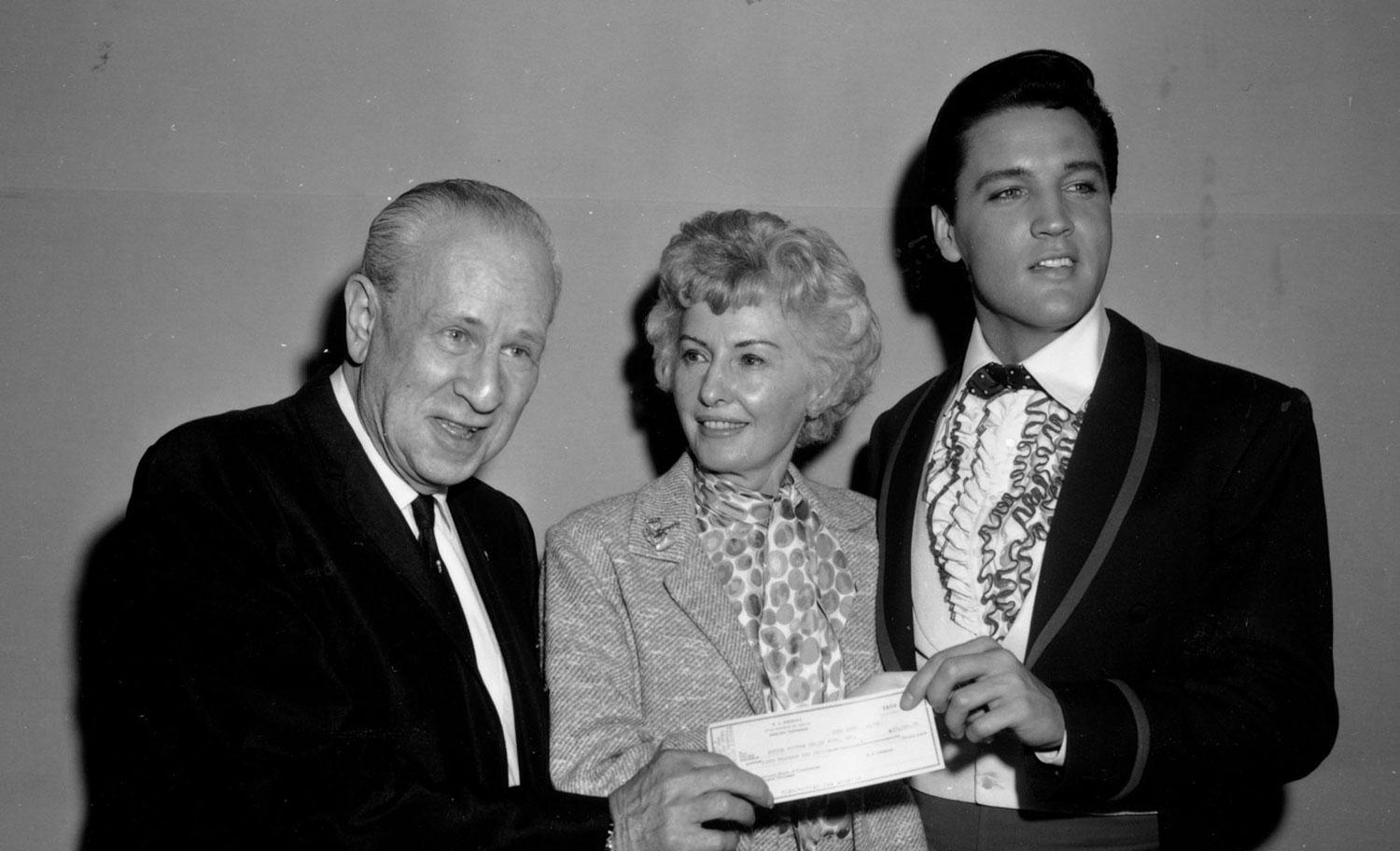 Elvis was involved in other campaigns to support MPTF, including this idea to split the potential purchase of his next film project after Harum Scarum.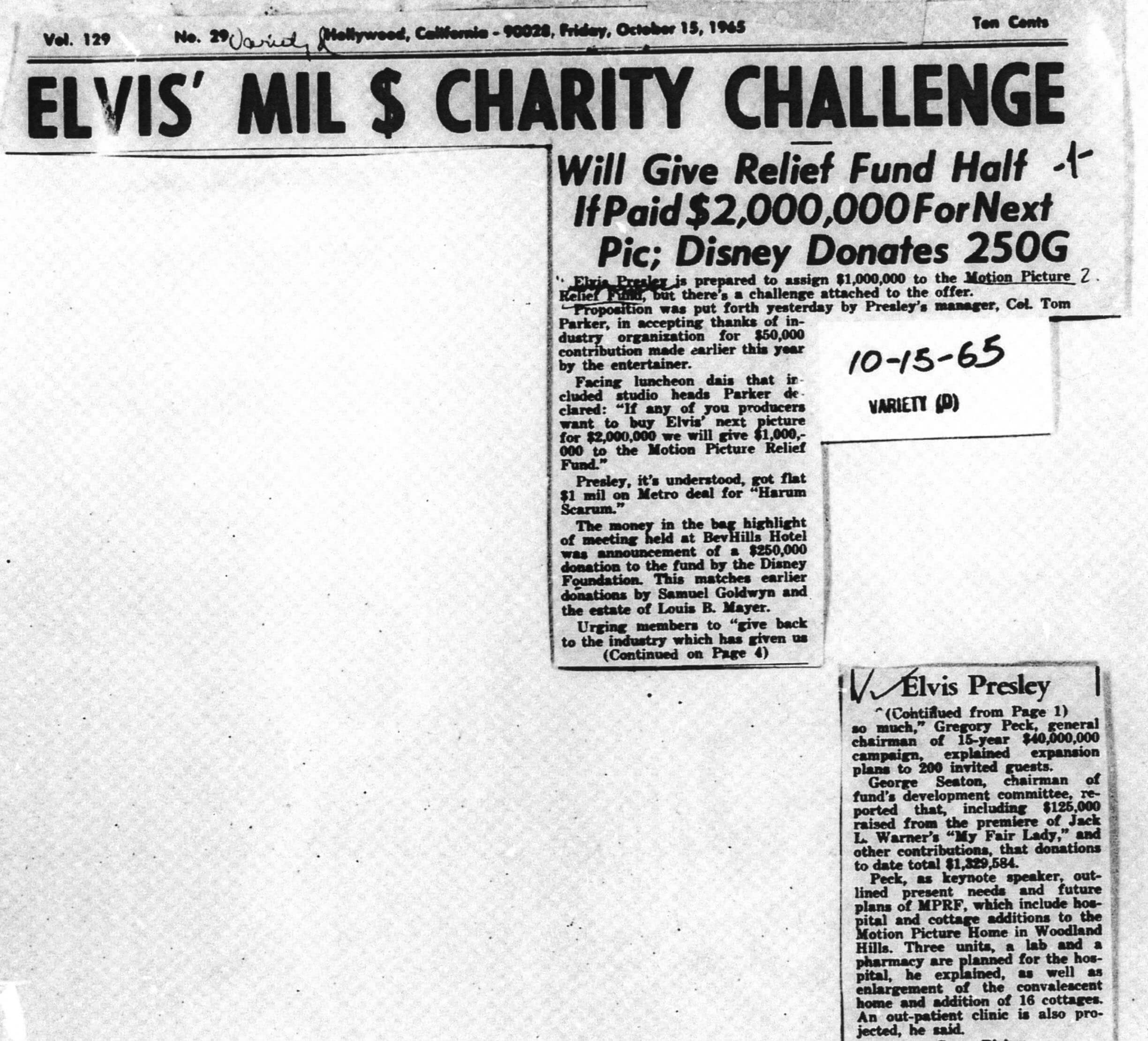 Here's another side of the Elvis-MPTF connection, a story told as part of our on-campus Showbits series by former CAA agent Tony Ludwig:
1967
July 30 marked the dedication of the Louis B. Mayer Memorial Theatre on our Woodland Hills campus, which has been the site of many film screenings and events over the years. Among the attendees were Debbie Reynolds, Merle Oberon, Walter Pidgeon, Greer Garson, and George Murphy. A major renovation in 2016 is destined to give it a whole new look for residents and visitors alike to enjoy.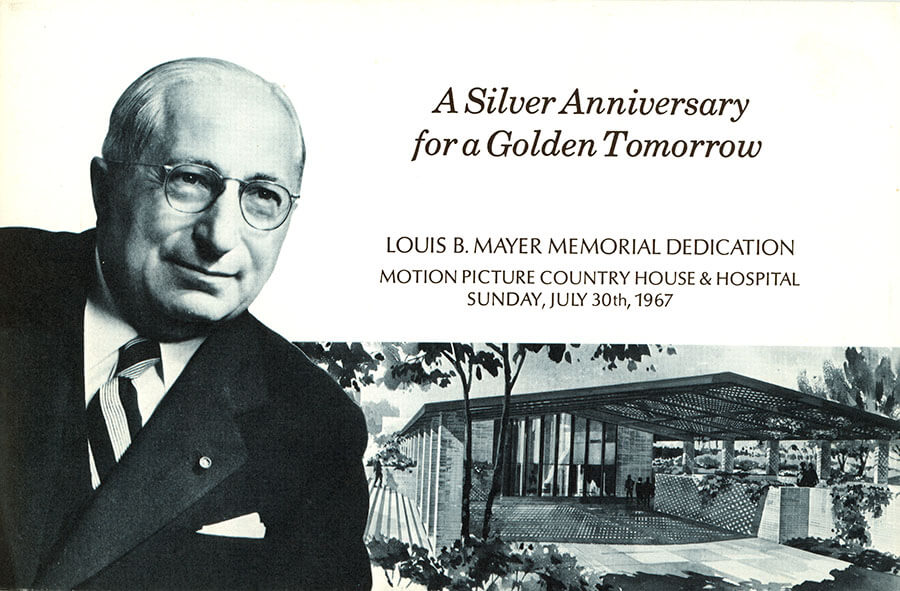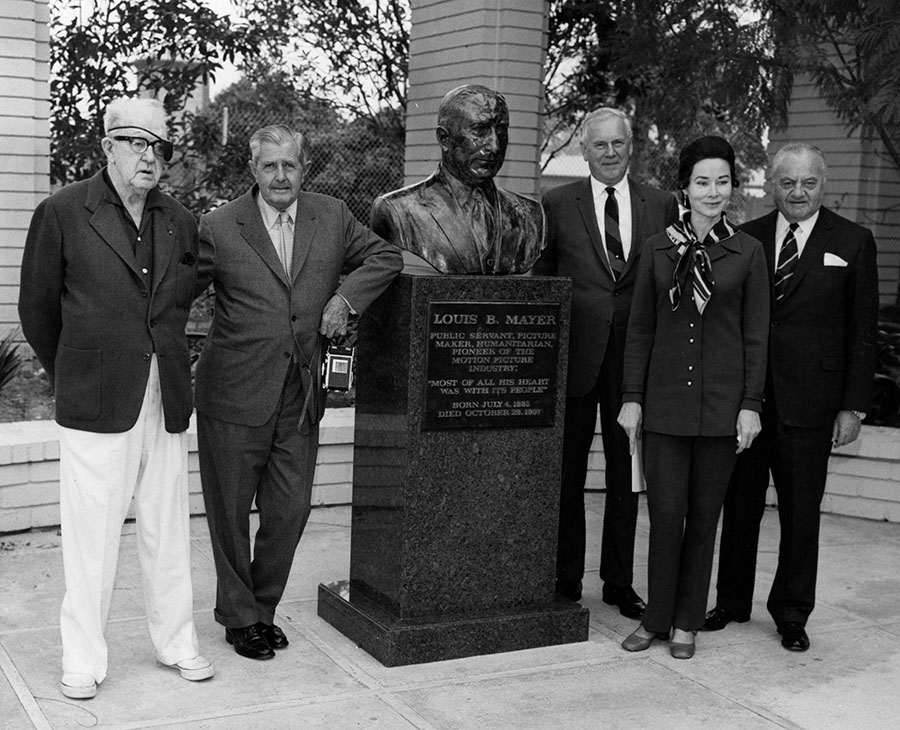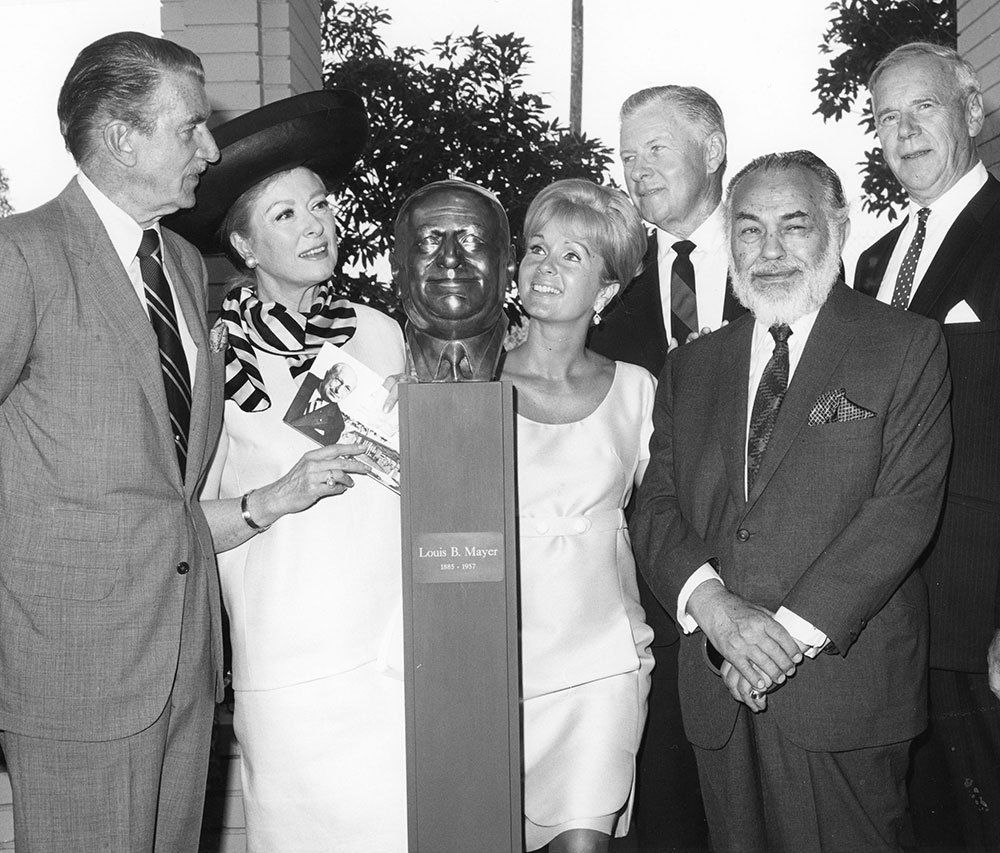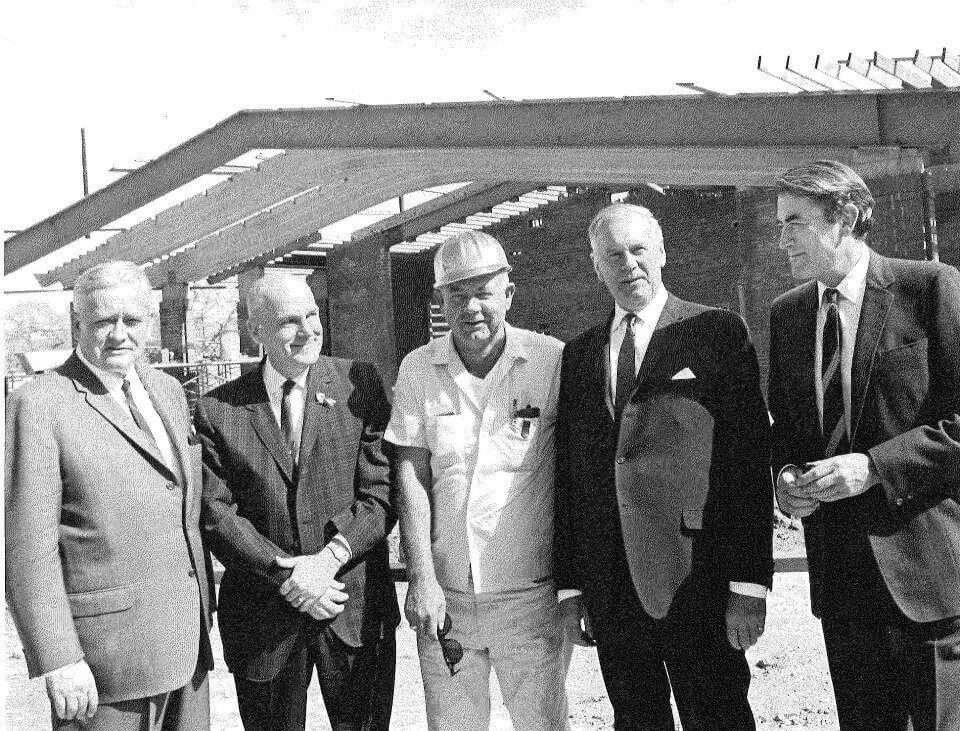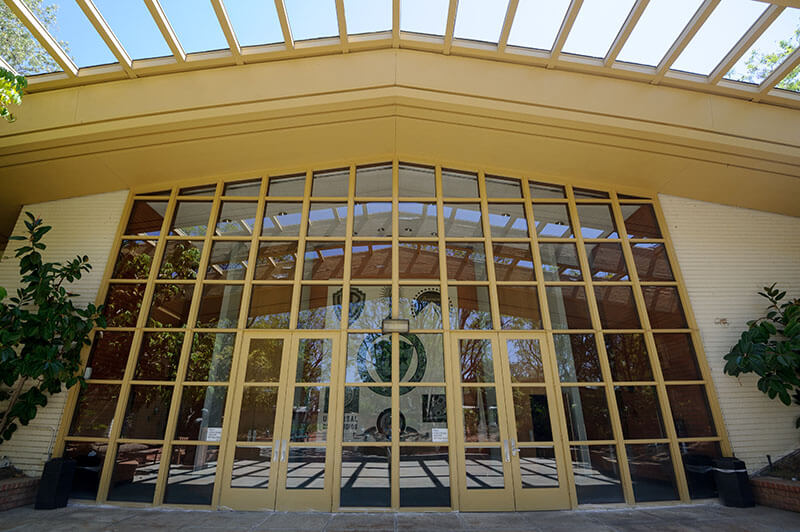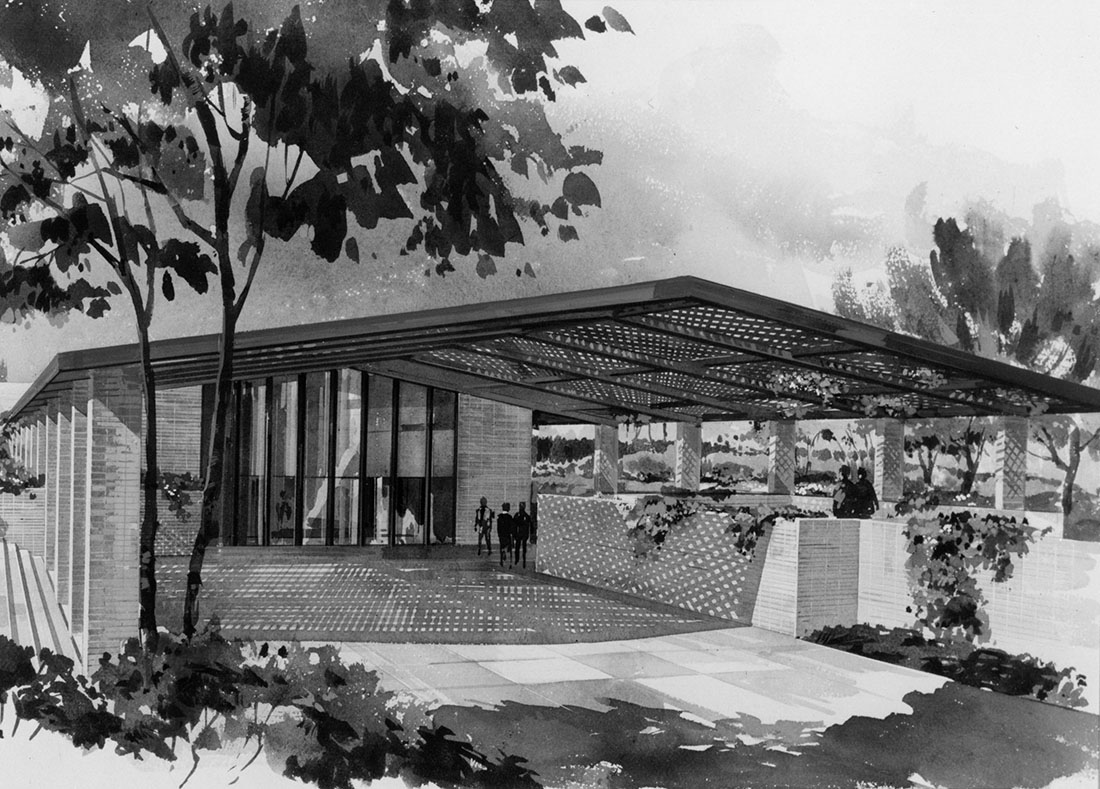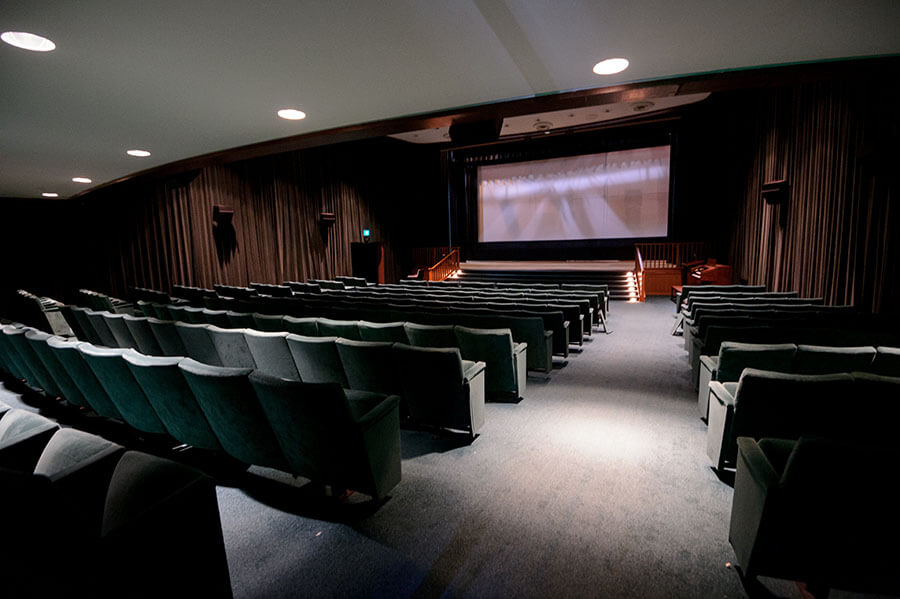 Gregory Peck, George Bagnall, Rock Hudson, and Roy Disney look at viewing plans for the Country House expansion.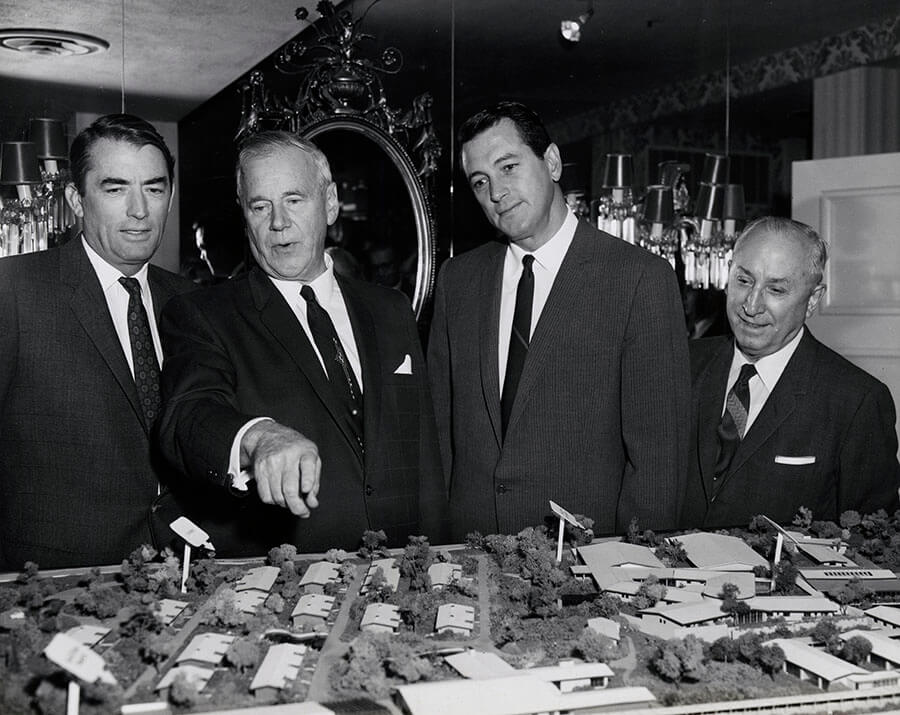 1968
In 1968, MPTF opened its new modernized hospital and the Samuel Goldwyn Plaza -- all thanks to some of the biggest names in Hollywood.
Mary Tyler Moore and director George Seaton (Miracle on 34th Street) visit MPTF for a screening of What's So Bad About Feeling Good?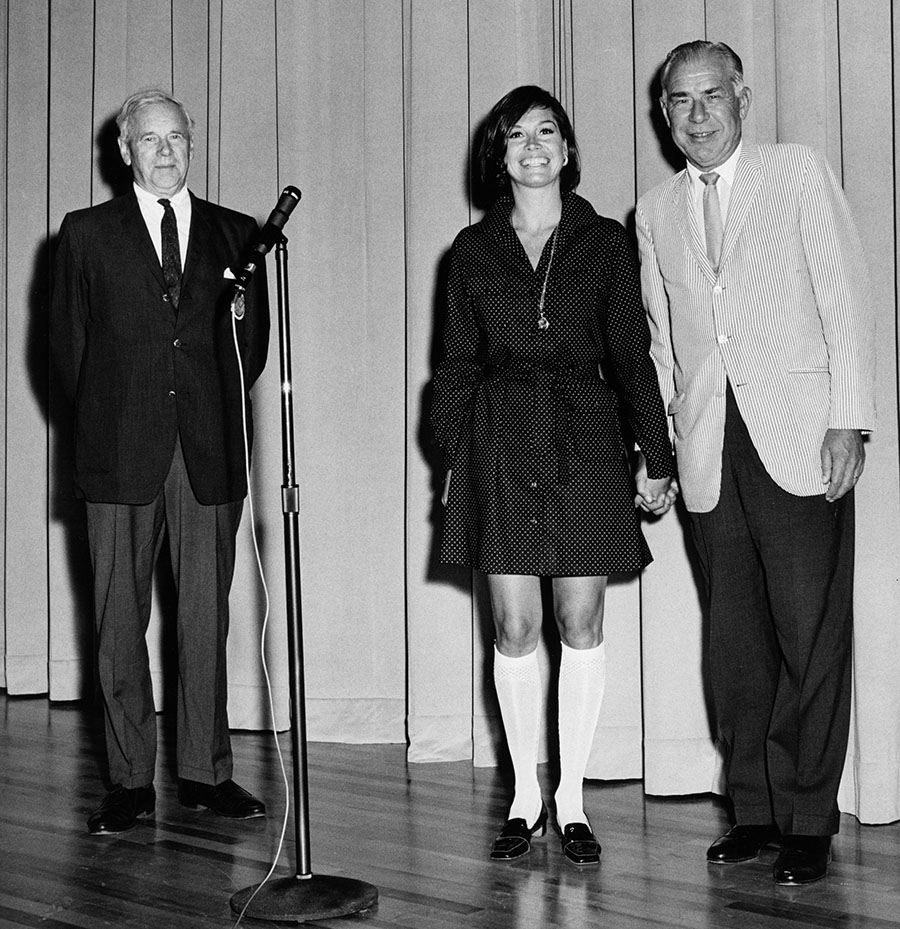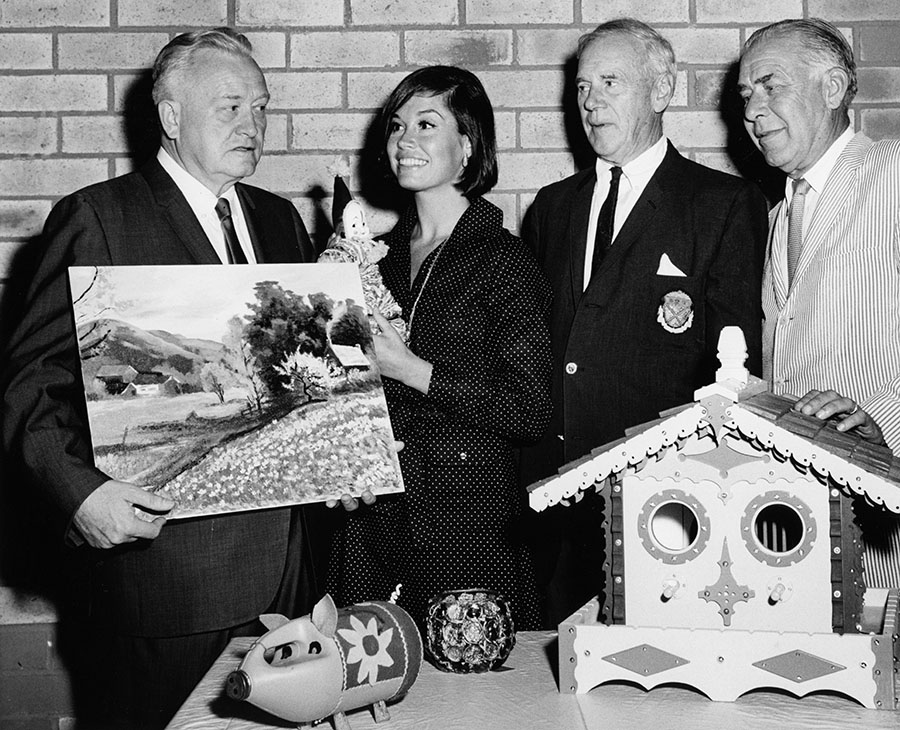 The dedication of the John Ford Chapel opened up the nondenominational place of worship that remains a vital part of our campus today. Attendees included John Ford himself and, below, his most famous leading man, John Wayne, and George Bagnall.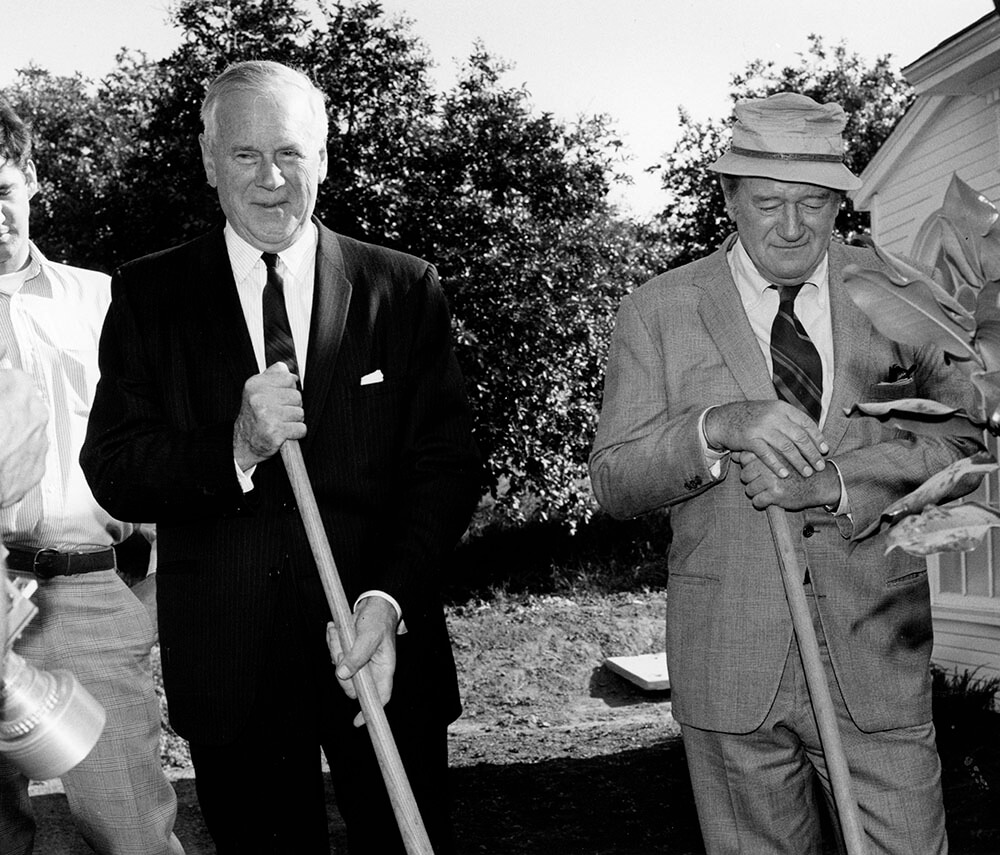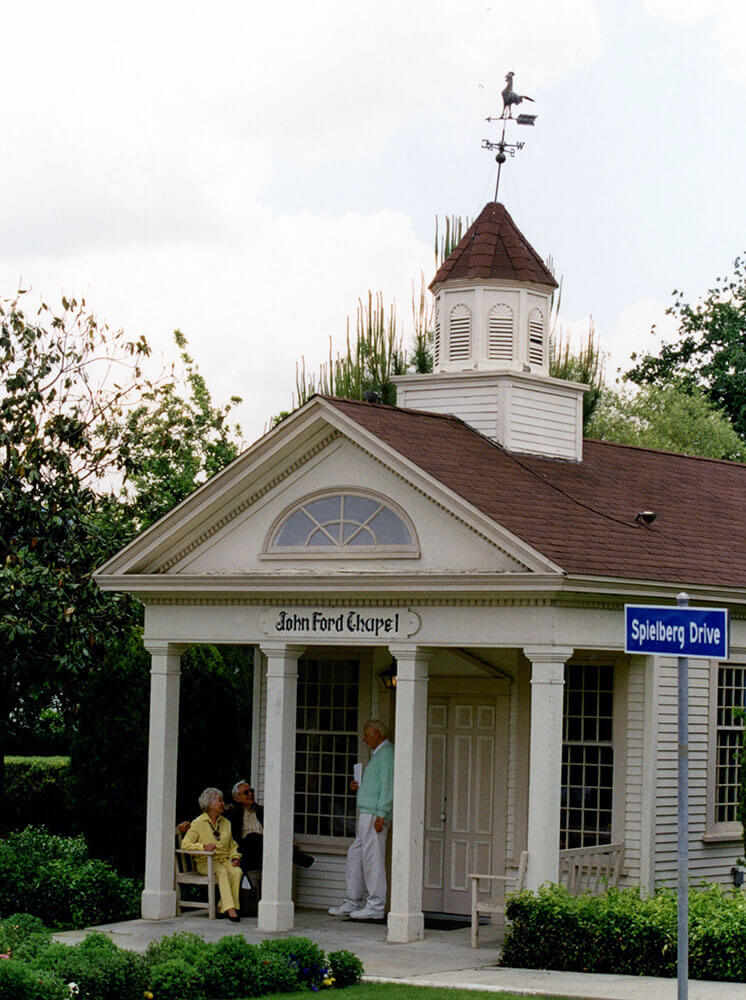 Lucille Ball and Jack Lemmon pay a visit to MPTF. The star of beloved sitcom I Love Lucy, Ball had appeared as an actor many times on The Screen Guild Theater radio show benefiting MPTF in such productions as "A Night to Remember" and "The House on 92nd Street."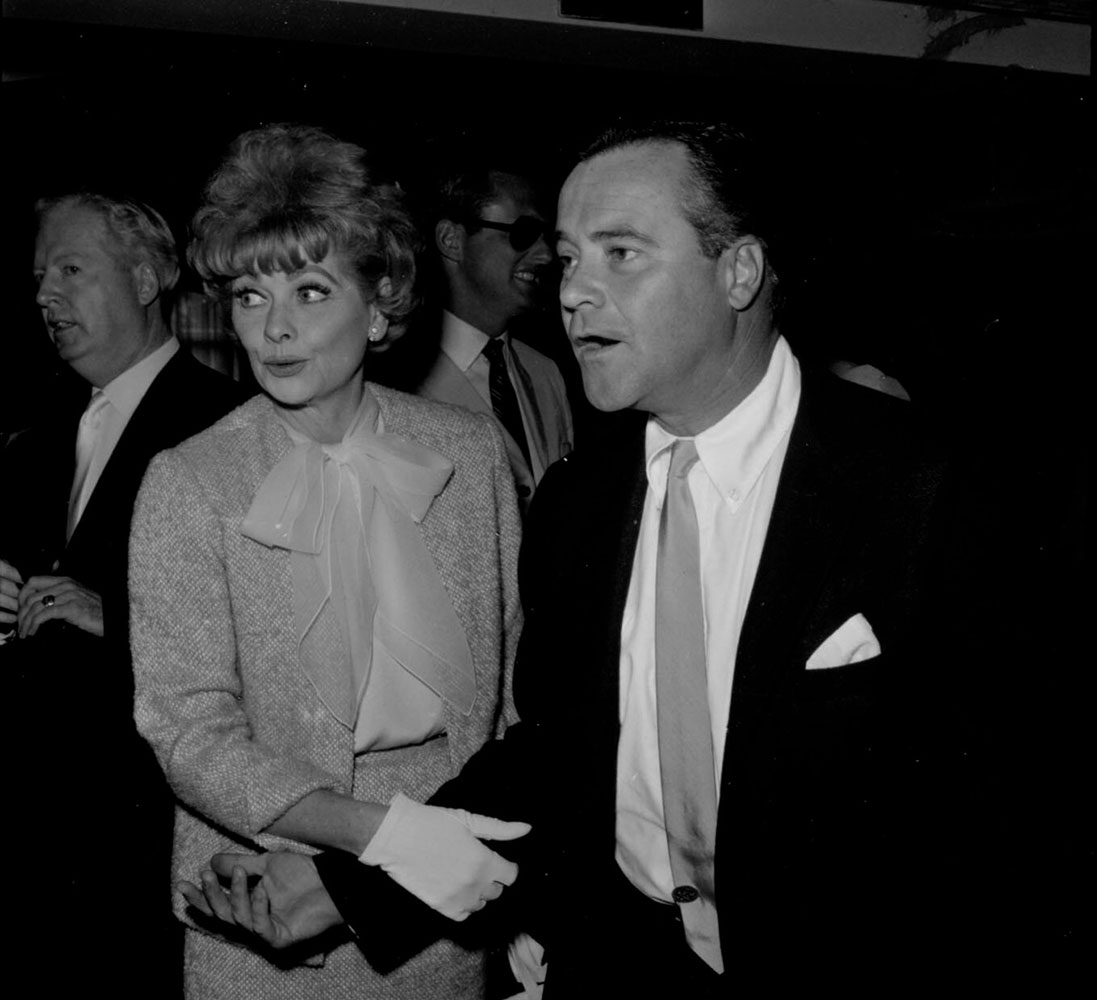 1970
The world premiere of Walt Disney's The AristoCats was held to benefit MPTF in the Village Theater in Los Angeles's Westwood neighborhood. The animated favorite about the adventures of a family of Parisian felines was the last at the studio to be approved by Walt himself. ‪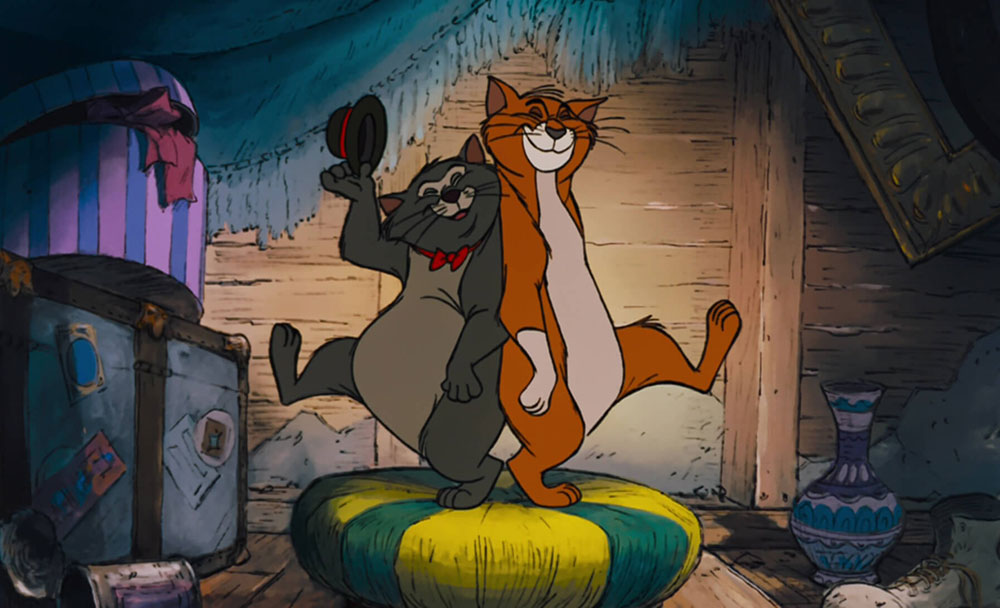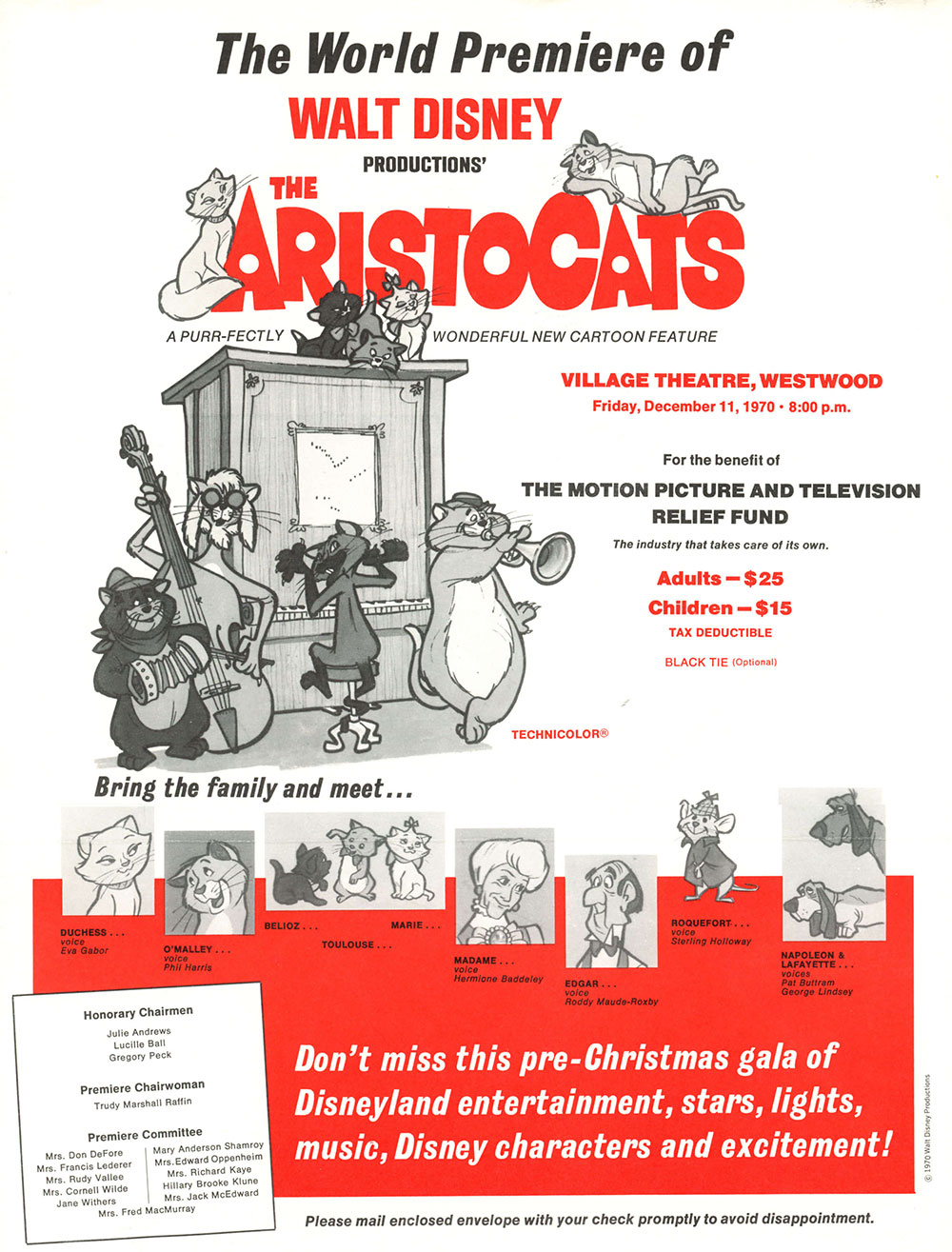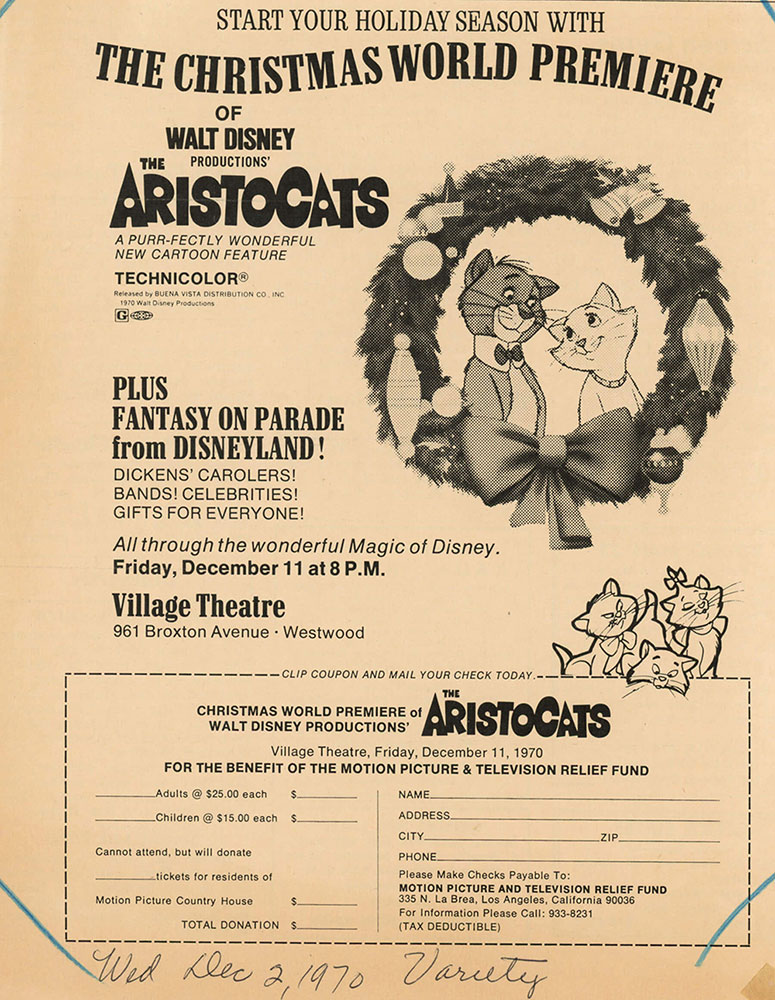 Among the stars at the premiere were Eva Gabor (who later voiced mouse heroine Bianca in Disney's two The Rescuers films), Gregory Peck (with wife Veronique), and Charlton Heston (with wife Lydia Clarke), all seen below with George Bagnall.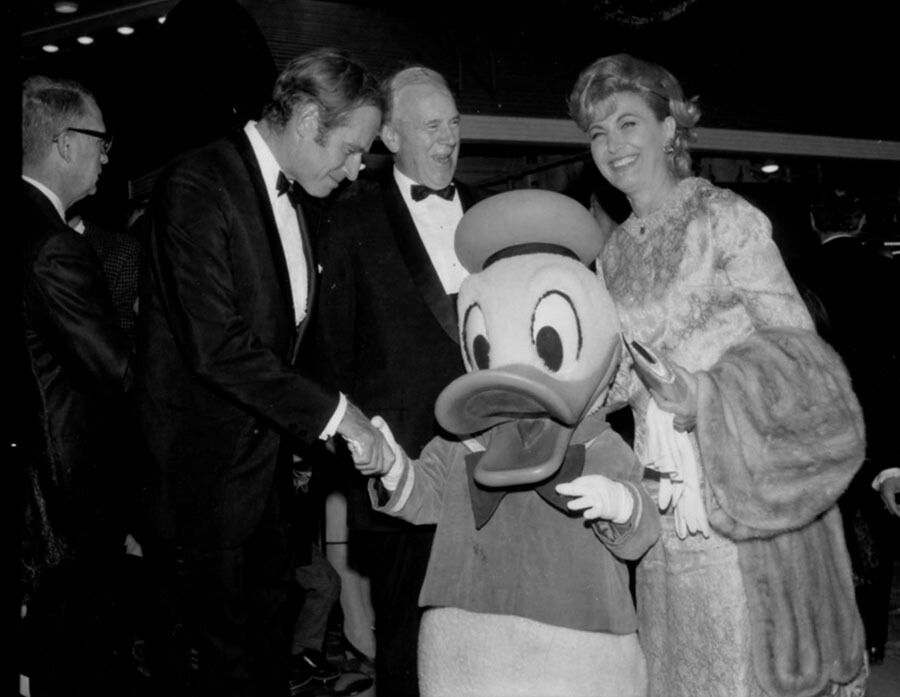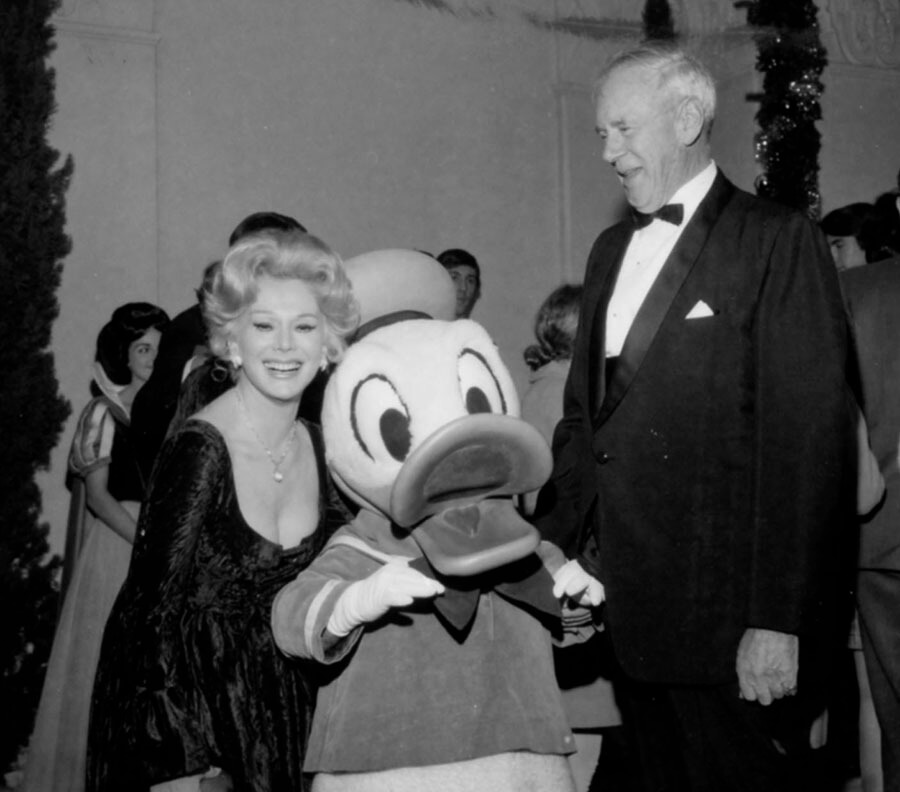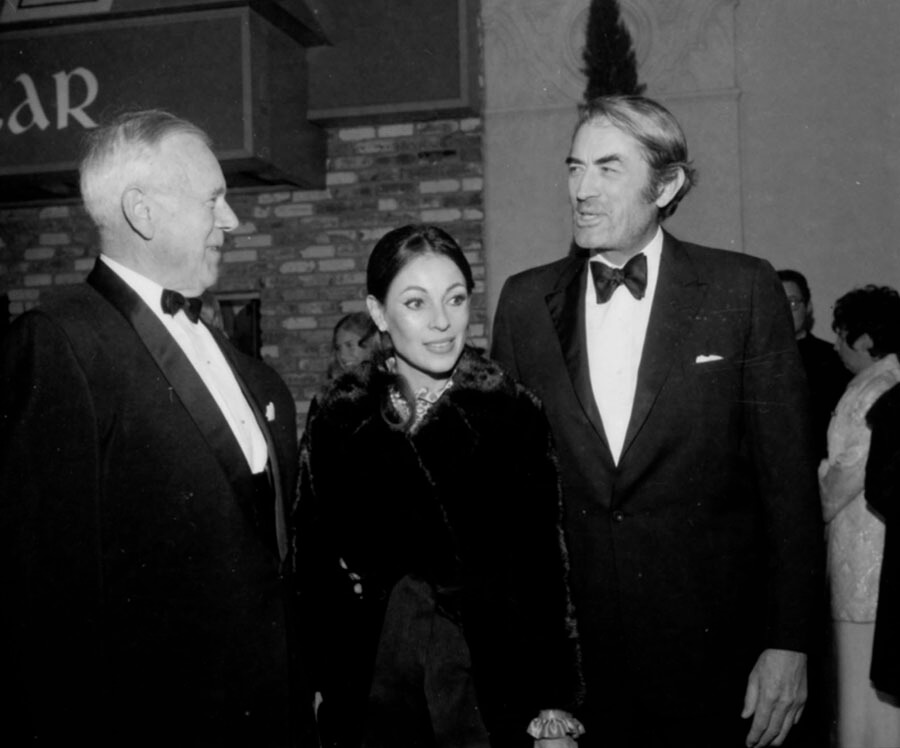 Disney legend Ruthie Tompson, who worked on the film as color checker, worked with the studio starting with its first feature, Snow White and the Seven Dwarves. She is now a beloved MPTF resident and a pioneering woman in animation.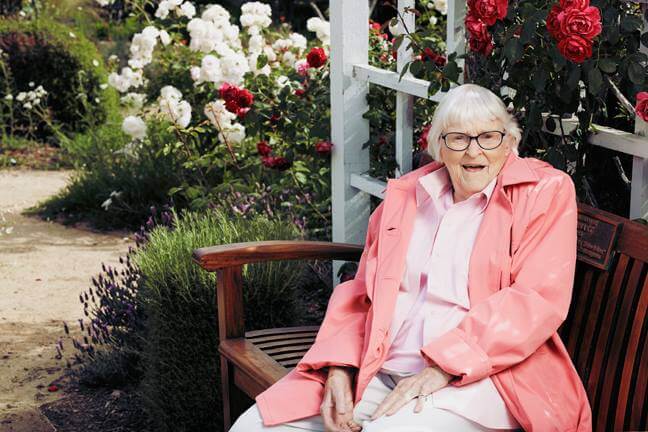 Milton Berle, Peter Graves, Jack Benny, and Steve Allen plan a benefit premiere at the Country House.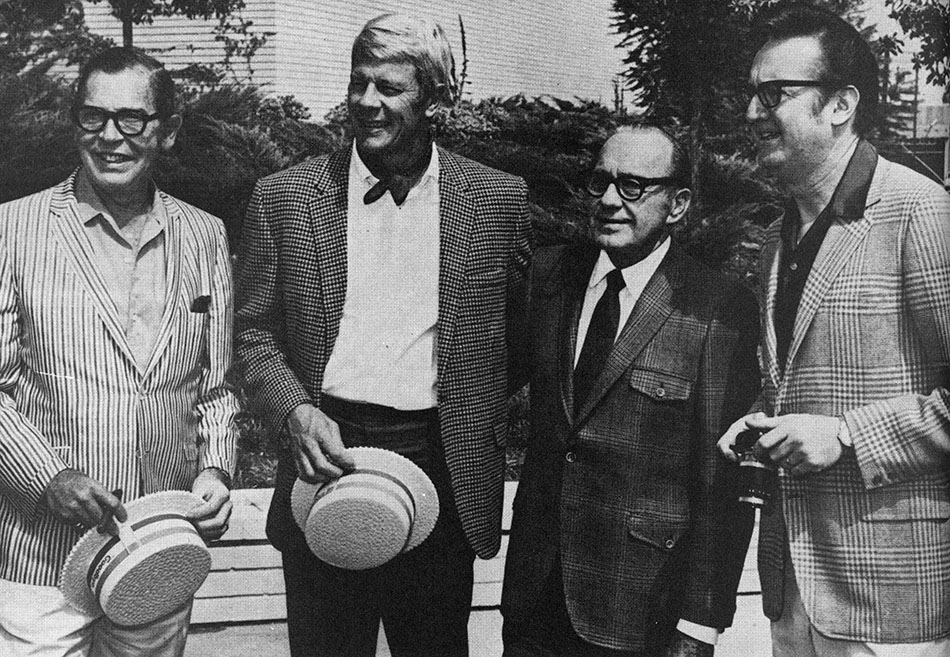 1971
At MPTF's 50th anniversary gala in 1971, Princess Grace Kelly made a return to Hollywood from Monaco as a special guest of honor. Here's her letter to MPTF Chairman Gregory Peck accepting his invitation. Also present was Frank Sinatra, for whom Sammy Cahn submitted a song honoring Peck; though it wasn't performed, we think you'll love seeing the lyrics.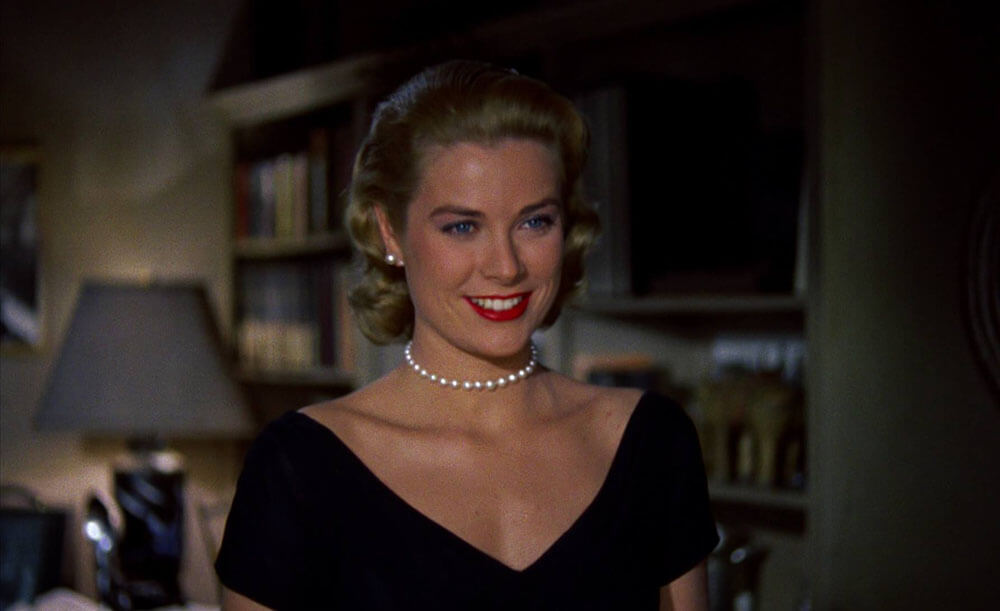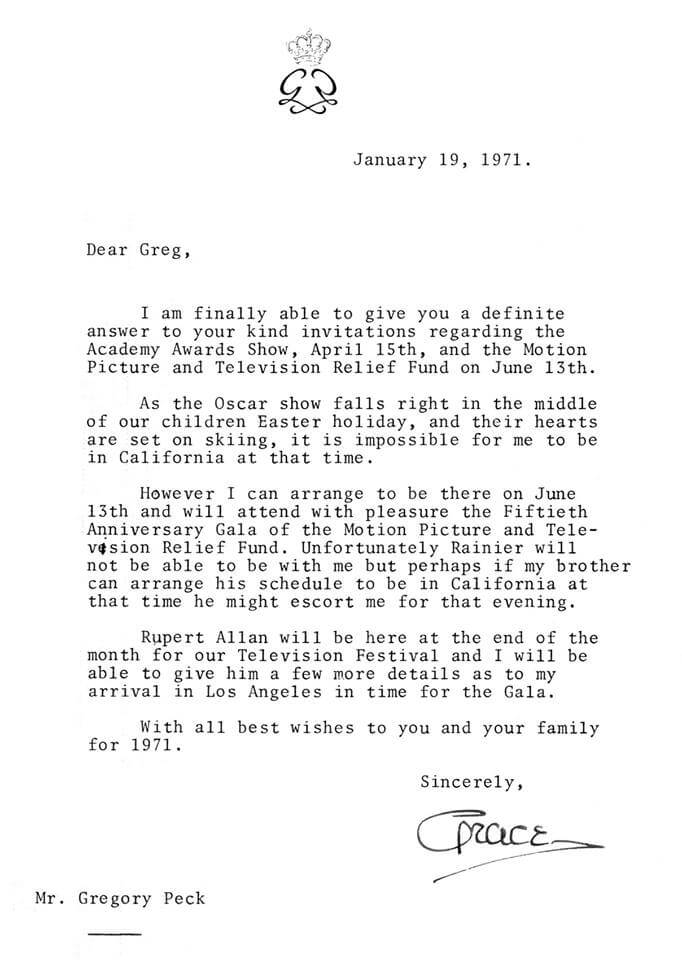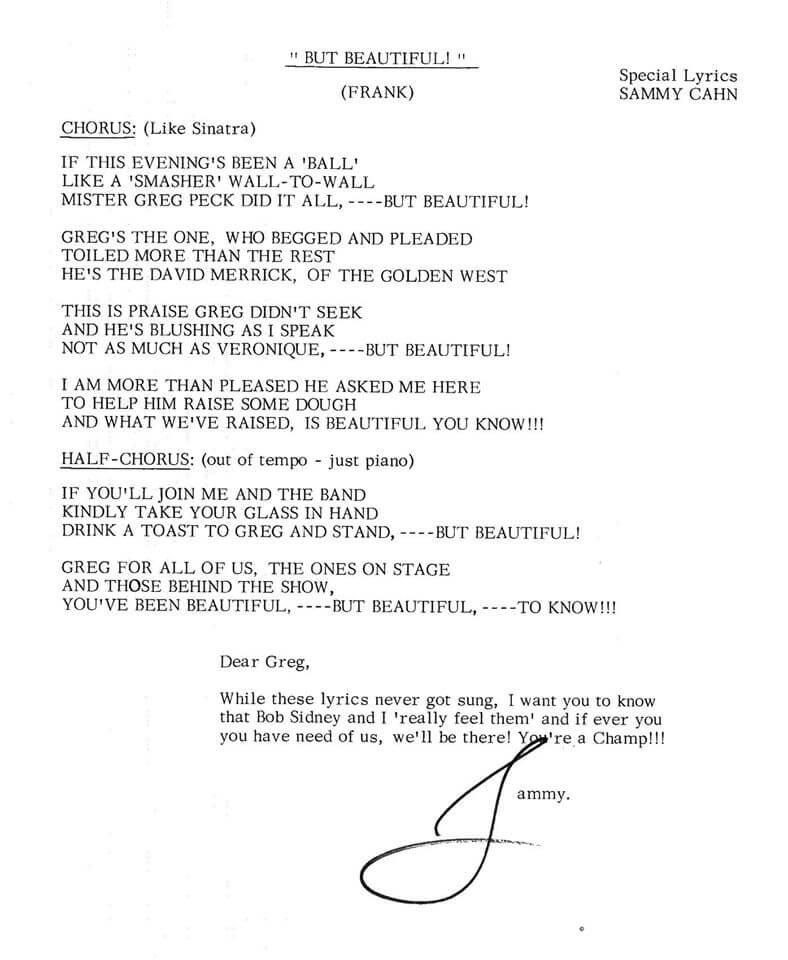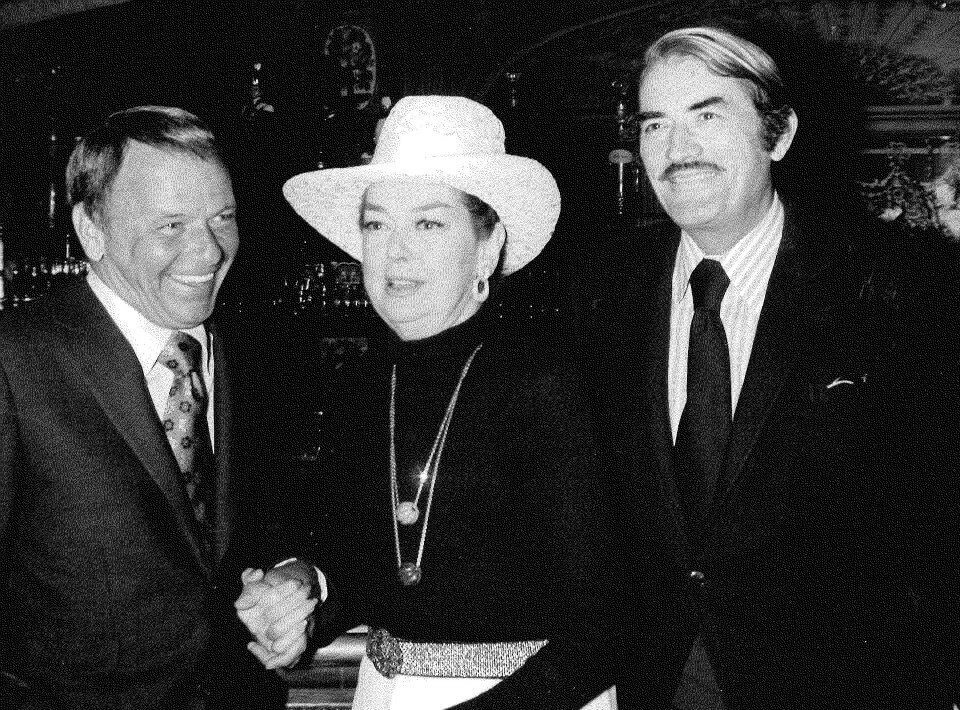 Check out this draft of a letter written by board member Rosalind Russell in 1971 for our 50th anniversary gala. The star of such films as Auntie Mame and His Girl Friday, Russell (also seen above at the gala with Gregory Peck and Frank Sinatra) was a stage and screen legend and longtime MPTF advocate.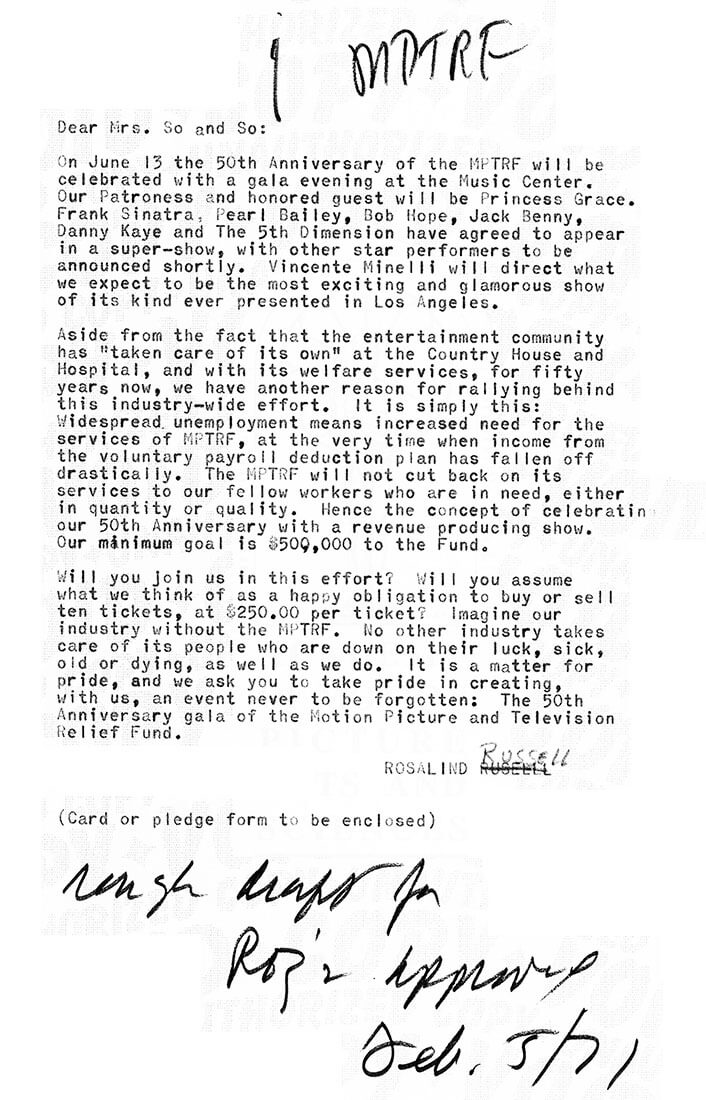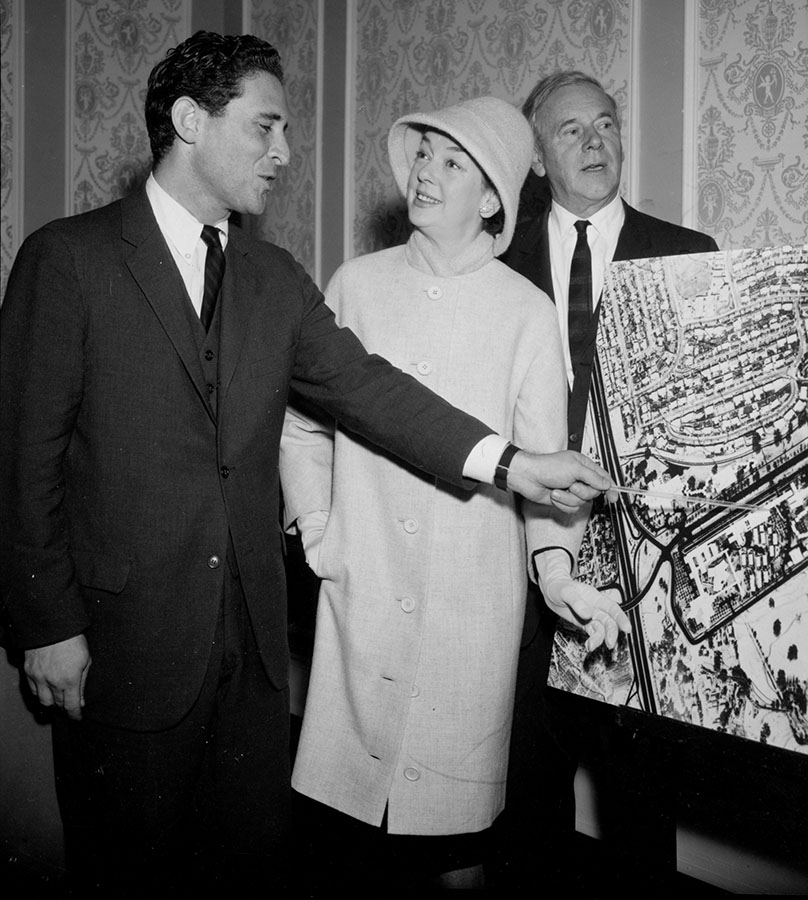 Gregory Peck and The Fifth Dimension before the 50th Anniversary Gala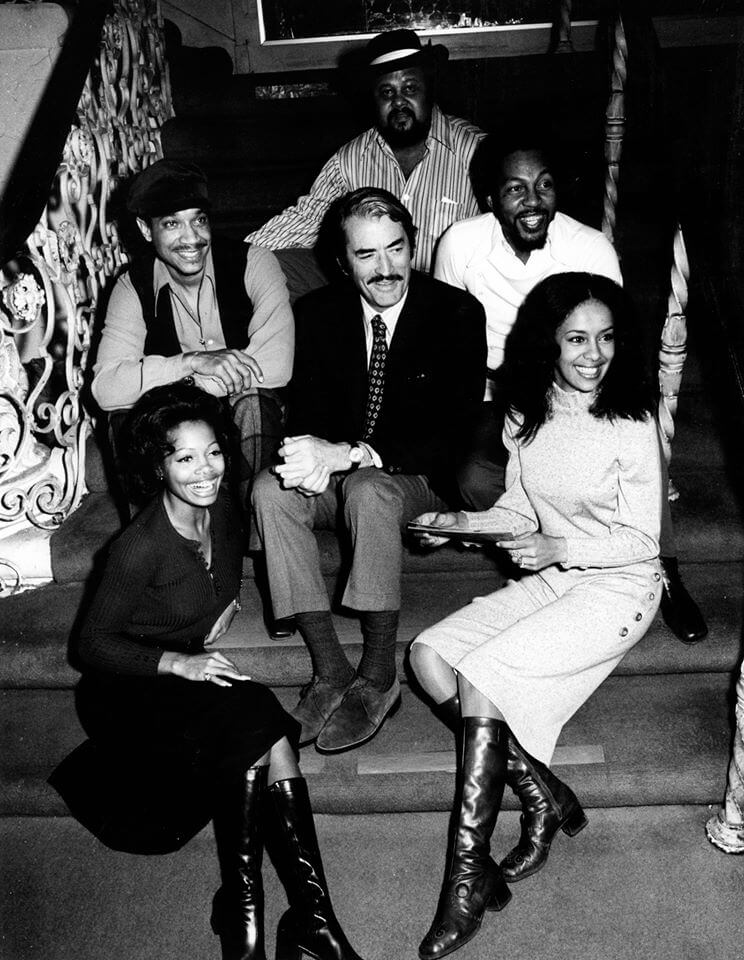 Award-winning actor David Niven was one of many stars involved in MPTF's 50th anniversary gala. Here's a memo from MPTF Chairman Gregory Peck about Niven's role... as a singing and dancing waiter!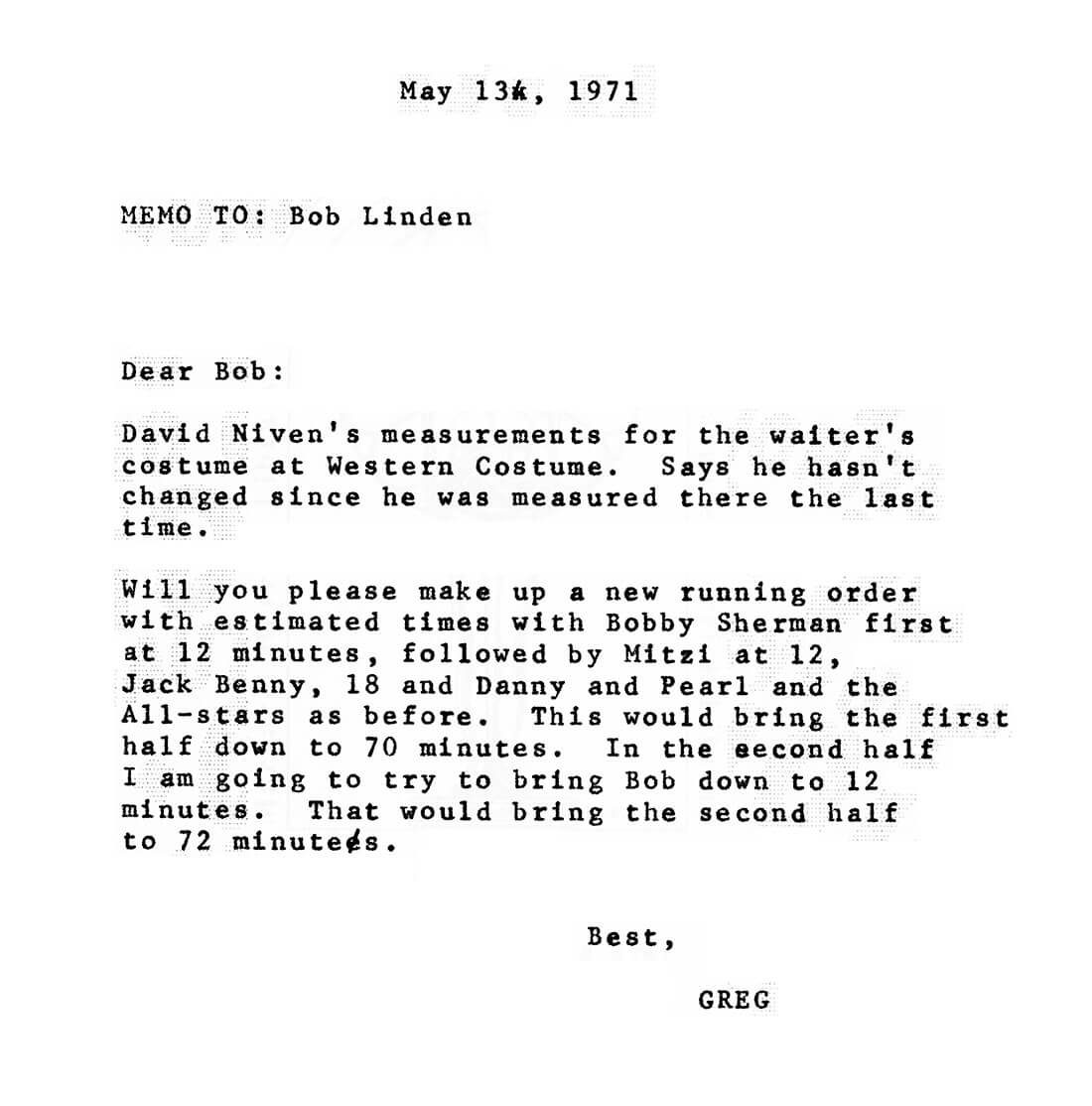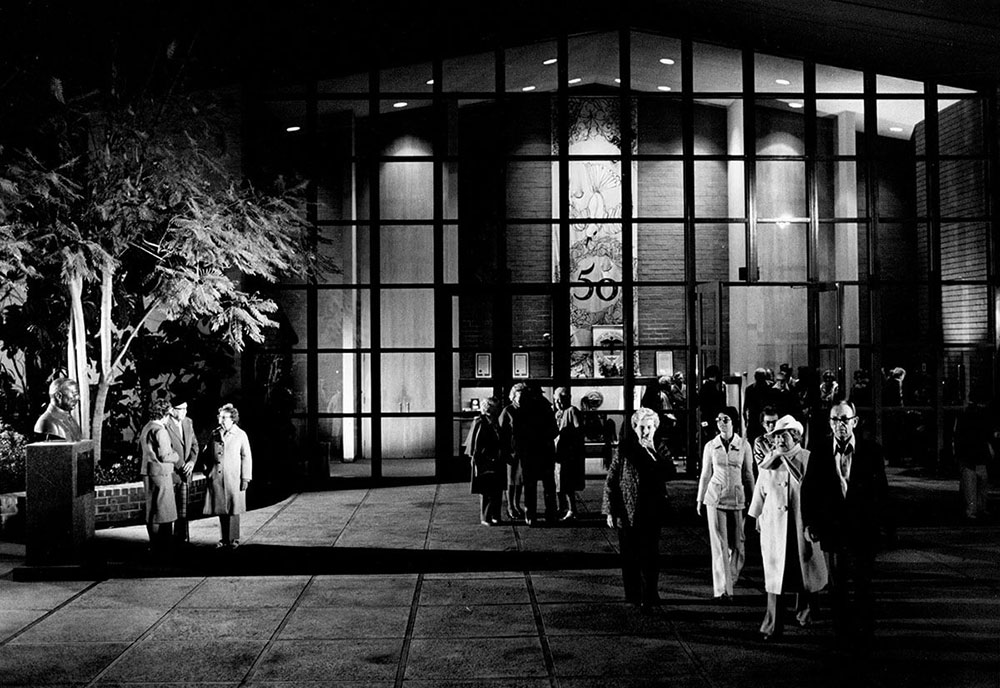 Frank Sinatra and Rosalind Russell with a plaque commemorating fifty years of MPTF.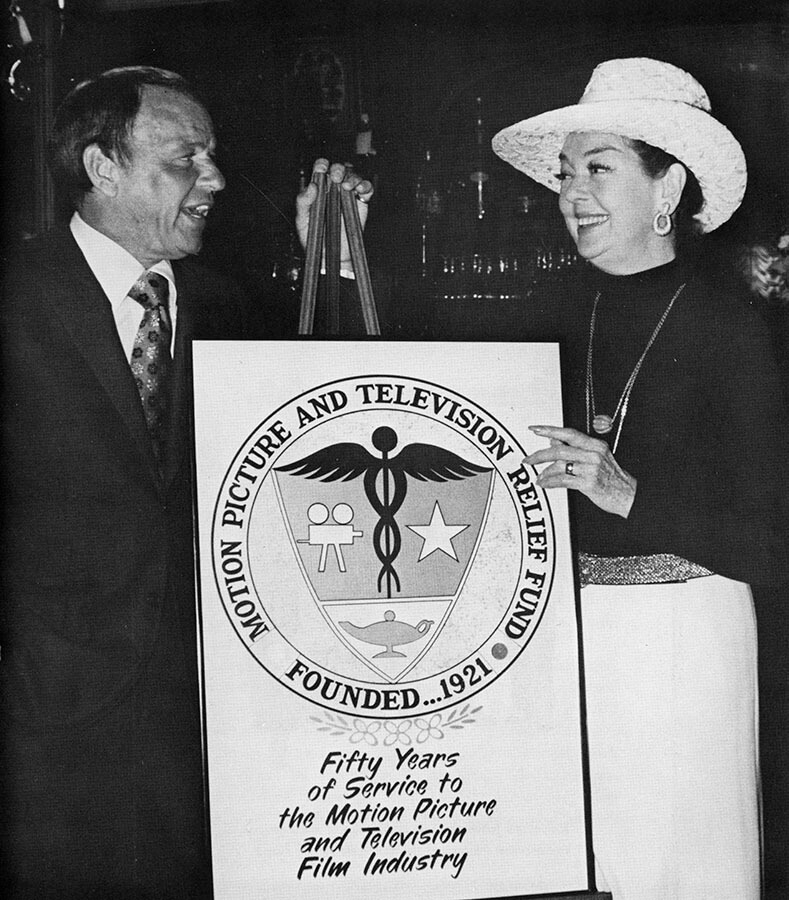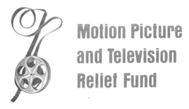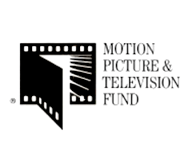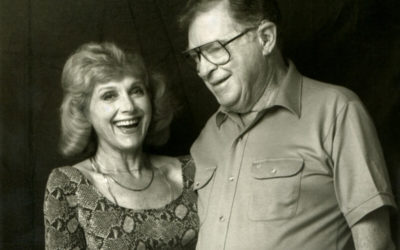 Lillian Michelson has helped guide some of the brightest filmmakers through her work as a hollywood archivist and librarian. She's a certifiable behind-the-scenes legend and calls MPTF home. Watch Lillian's story, performed by Alessandro Nivola (Face/Off, American...
read more