A diverse group of up-and-coming entertainment industry professionals who support MPTF's mission of taking care of our own.
What We Do
NextGen Membership
As an up-and-coming member of the entertainment industry, there is no better time to help those in need while making lasting career connections.  For an annual fee of $120, you will aid MPTF and enjoy special benefits that include:
Invitations to networking mixers and NextGen events (recent virtual events have been headlined by Paramount CEO Jim Gianopulos and Grey's Anatomy EP, Betsy Beers)

Unique fundraising and volunteer opportunities

Exclusive access to a wide range of curated discounts and member-only perks
NextGen Membership Perks
MPTF NextGen Board of Directors
Cate Adams – Co-Chair
VP, Production
Warner Bros.
Simran Baidwan
Screenwriter/Producer
Yvette Nicole Brown
Actress
Natalie Bruss
Founder
BrussCo
Geoffrey Colo
Transmedia Producer
Jeffrey Epstein – Co-Chair
Director of Corporate Communications
The Walt Disney Company
Michelle Homerin
Manager, Casting
ABC Studios
Andrew Honsey
General Manager, Global Sales
Delta Air Lines

 Flora Huang
Vice President, Finance & Planning
Paramount Pictures

Julian Jacobs
Co-Head, UTA Marketing
United Talent Agency
Jelani Johnson
Executive VP, Content Strategy
MACRO

John  Kulback
Founder and Managing Director at
Session Capital Partners
Monica Macer
Showrunner, Writer/Producer
Lyndsey Miller
Public Relations
The CW Network
Anna Musky-Goldwyn
Writer
Allison Smartt
International Representative
IATSE
Sipra Thakur
Founder
One Thousand Suns
Brian Toombs
VP, Digital Content
Funny Or Die
Elyse Weissman
Vice President
SLATE PR
Alexandra Zimbler Smith
Vice President, Creative Affairs
Gaumont Television

Sponsored by

Interested in learning more about NextGen?
Join our mailing list to hear about the different ways you can get involved with this community!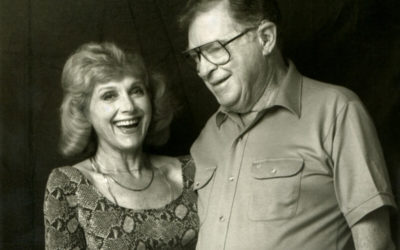 Lillian Michelson has helped guide some of the brightest filmmakers through her work as a hollywood archivist and librarian. She's a certifiable behind-the-scenes legend and calls MPTF home. Watch Lillian's story, performed by Alessandro Nivola (Face/Off, American...
read more