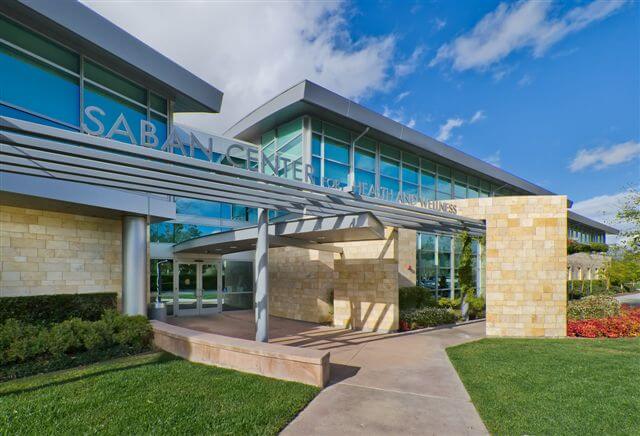 The Saban Center for Health and Wellness is an oasis of good health. Located in Woodland Hills on MPTF's Wasserman Campus, the center features the Jodie Foster Aquatic Pavilion, a warm water pool for aquatic therapy and exercise, and a high-tech fitness gym, trainers to assist, educational seminars, and classes. The Saban Center is also a social mecca where working and retired industry members form connections, rekindled and new, that only those sharing common ground in this unique industry can create.
Additionally, Saban Center staff includes access to physicians who specialize in the physical challenges of aging, health educators, physical therapists, occupational therapists, aquatic therapy experts, and social workers.
These experienced practitioners focus on each person's individual needs and serve as guides on a journey to achieve maximum strength, flexibility, vitality and overall wellness. Our philosophy is simple: healthy lifestyle habits and regular exercise extend quality of life.
Fitness Floor at the Saban Center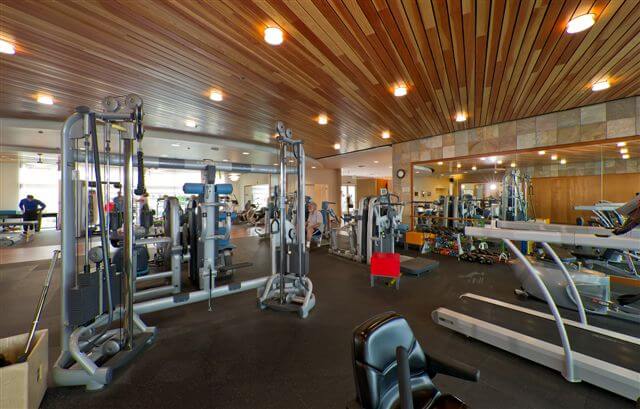 The fitness floor at the Saban Center features state-of-the-art exercise equipment for all types of fitness goals. The equipment is computerized and personalized. The gym provides a safe, guided and effective workout that uses accountability and personalized feedback to keep users motivated. Trainers are on-hand to help guide workouts and teach users about equipment.
Download the Fitness Floor Schedule (PDF)
Jodie Foster Aquatic Pavilion at the Saban Center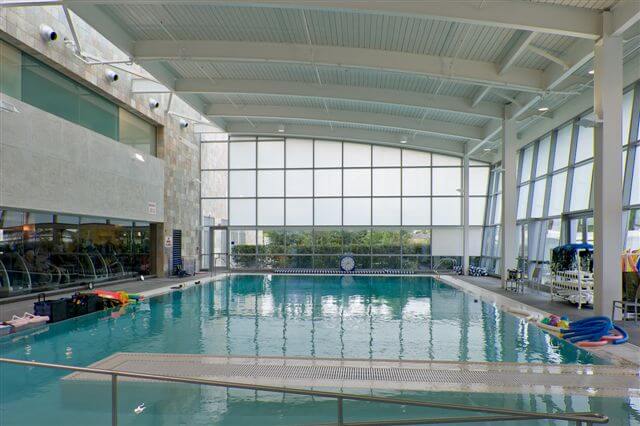 Aquatic physical therapy is revered as a low-stress, low-risk method of rehabilitation from injury, and aquatic therapy is rapidly catching on as a preferred method of exercise, especially for those with physical challenges like arthritis or fragility due to previous injury. The Jodie Foster Aquatic Pavilion at the Saban Center offers a warm water pool and a variety of aquatic exercise, aquatic personal training, and classes  for adults with varying degrees of physical ability.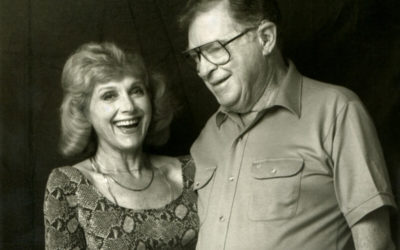 Lillian Michelson has helped guide some of the brightest filmmakers through her work as a hollywood archivist and librarian. She's a certifiable behind-the-scenes legend and calls MPTF home. Watch Lillian's story, performed by Alessandro Nivola (Face/Off, American...
read more