MPTF and UCLA

Our relationship with UCLA Health means the entertainment-industry-focused care you've come to expect from MPTF continues as we offer you even more health resources from the "Best in the West."
Read our transition FAQs here.
Same convenient locations, now with the resources of a worldwide leader in healthcare.
MPTF and UCLA Health working together means the doctors you've counted on for years can now also offer you the renowned resources of UCLA Health for specialty care and inpatient services. As part of UCLA Health, your MPTF doctors and staff can put this world-changing medicine and research to work for you. Many of the MPTF doctors are now also on the faculty at the David Geffen School of Medicine at UCLA.
Still focused, as always, on the entertainment industry.
You'll still find us in the same locations as before, convenient to where industry professionals live and work. Like you, our specialty is the entertainment industry and the unique issues industry professionals face. Now, with UCLA Health's backing, we'll be able to continue our industry focus with an even higher level of service.
UCLA Health: a partner U can count on.
For more than half a century, UCLA Health has provided the best in healthcare and the latest in medical discovery for the people of Los Angeles and the world. Recognized as one of the nation's top medical centers and "Best in the West" by U.S. News and World Report, UCLA offers unmatched resources. These include the Ronald Reagan UCLA Medical Center, Mattel Children's Hospital UCLA, the Resnick Neuropsychiatric Hospital at UCLA, UCLA Medical Center, Santa Monica, and more than 150 primary care and specialty care offices throughout Southern California. Visit uclahealth.org/mptf.
MPTF is here for U.
MPTF is the entertainment industry's charity, and your resource for essential wellness, social and retirement services. Thousands of people from the entertainment community are involved with MPTF as volunteers and contributors. Together, we ensure that the magic of Hollywood isn't just on the screen.
If you have additional questions, read our transition FAQs.
For health center locations, visit uclahealth.org/mptf.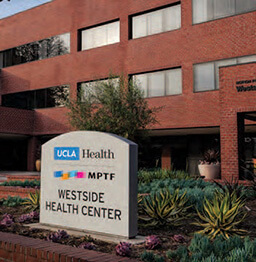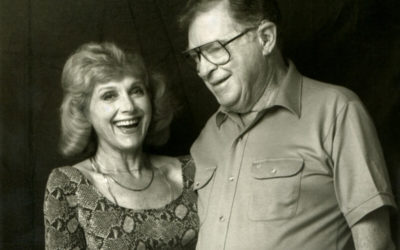 Lillian Michelson has helped guide some of the brightest filmmakers through her work as a hollywood archivist and librarian. She's a certifiable behind-the-scenes legend and calls MPTF home. Watch Lillian's story, performed by Alessandro Nivola (Face/Off, American...
read more